North Carolina Man Shoots Two Children in Suspected Road Rage Incident
A man has been arrested on suspicion of shooting two young children following a suspected road rage incident involving their father.
Bryon Donnell Green, 41, of Mount Airy, North Carolina, was charged with assault with a deadly weapon with intent to kill/inflicting serious injury, discharging a weapon into an occupied property causing bodily injury and assault by pointing a gun, following an incident in the Flat Rock area on April 19.
The Surry County Sheriff's Office said they received a call of a suspected shooting at around 4:10 p.m. on East Pine Street and Orchard View Drive, reports My Fox 8.
According to the department, a girl aged 7 and her 9-year-old brother were shot after their father Craig Allen Sheff got into a road rage altercation with the suspect. Police did not release any further details about the altercation which led up to the shooting.
The children were driven to a nearby hospital by their father for treatment, before being transferred to Brenner's Children's Hospital in Winston-Salem. The 9-year-old boy has since been released from hospital. The 7-year-old girl required surgery and remains in hospital in a stable condition.
According to the Sheriff's Office, Green was immediately identified as the suspect in the shooting, reports The Mounty Airy News. Following assistance from the Mount Airy Police Department, Green was arrested at his home. He is currently being held at Surry County Detention Center under a $600,000 bond.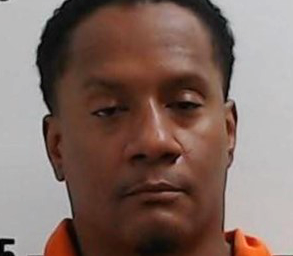 According to Gun Violence Archive, 173 children under the age of 11 have been killed or injured by firearms so far in 2019 in the U.S., with the number increasing to 751 for children between 12 and 17.
According to GVA, the incident in Mount Airy is the seventh involving a child under the age of 11 being hurt of killed in a shooting in North Carolina this year.
A separate study published in the New England Journal of Medicine reported that guns were the second biggest cause of death among children in 2016, behind car accidents and ahead of cancer.
North Carolina Man Shoots Two Children in Suspected Road Rage Incident | U.S.