Teen Suicide Attempts, Thoughts Doubled Between 2008 and 2015
The rate of children and teens thinking about or attempting suicide has soared in the last decade, with hospitalizations doubling between 2008 and 2015.
The American Academy of Pediatrics recently published a study of children and teen hospitalizations related to suicidal ideation (SI) and suicide attempts (SA). They found that in 2008, 0.8 percent of hospitalizations at surveyed children's hospitals were for suicide attempts and thoughts. In 2015, it was 1.82 percent.
It's a significant increase that affected all age groups in the study of people 17 and under. The older age groups had higher rates of SI and SA than younger groups.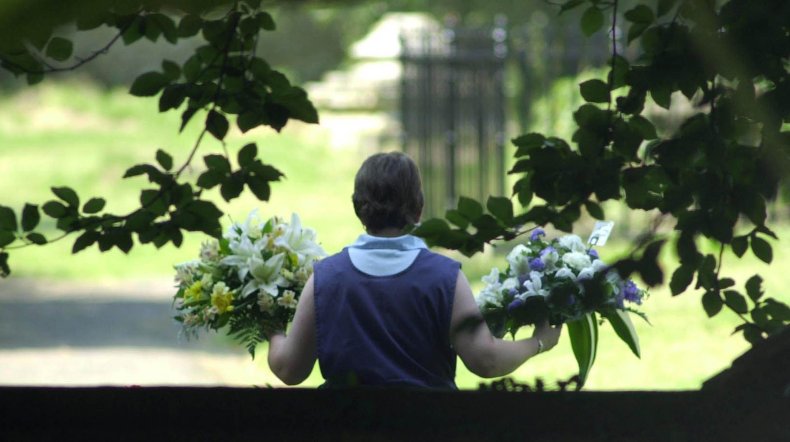 Newsweek subscription offers >
Dr. Gregory Plemmons, of the Monroe Carell Jr. Children's Hospital at Vanderbilt University, told CBS News that depression and anxiety were rising among kids and teens, and that social media could be making it worse.
Mainstream media may also play a role in affecting suicide rates. In the past, media coverage of celebrity suicides was linked to increased suicides among the public—so much so that there are written media guidelines on how to avoid killing your readers. The Netflix series 13 Reasons Why was criticized by suicide prevention experts as dangerous and glamorizing teen suicide. After the first season of the show, Google searches for "teen suicide," "suicide hotline" and "how to commit suicide" spiked.
The National Institute of Health encourages parents and physicians to know the warning signs of suicidal thoughts and take action. It recommends that doctors ask their patients if they are thinking about suicide, taking those thoughts seriously and restricting access to items they could use to kill themselves, like guns. The organization also suggests that doctors help such patients connect with resources like suicide hotlines and follow up later.
If you or someone you know may be considering suicide, please contact:
National Suicide Prevention Lifeline: 800-273-8255
En Español: 888-628-9454
Deaf and Hard of Hearing: 800-799-4889
Crisis Text Line: 741741
LGBT Suicide Hotline: 888-843-4564
Teen Suicide Attempts, Thoughts Doubled Between 2008 and 2015 | Tech & Science