Children Took Ecstasy 'Teddy Tablets' Because They Looked Like Sweets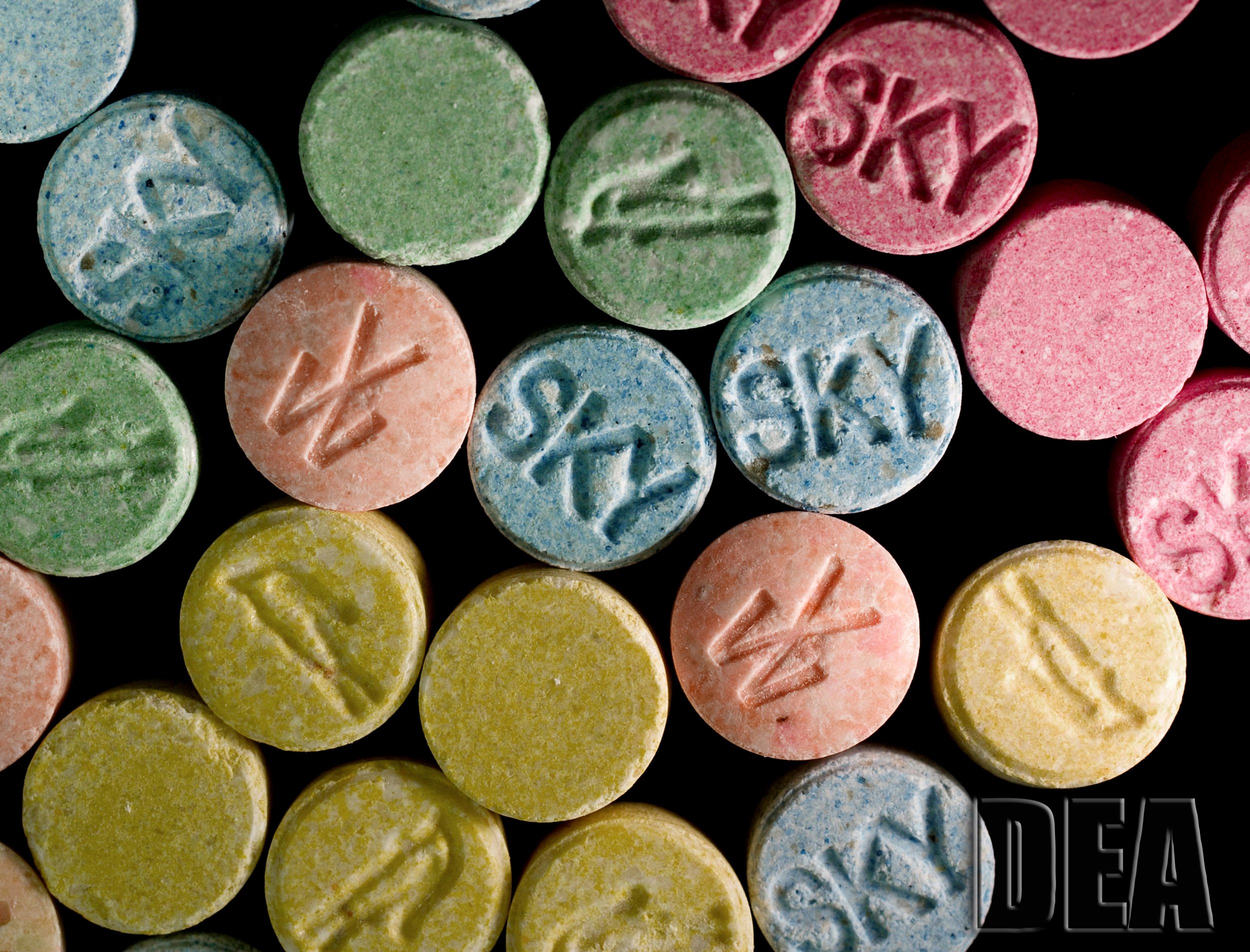 Ecstasy tablets are increasingly being made into brightly colored, "child-like" shapes, putting young people at greater risk, a British government body has warned.
The pills are likely being marketed to young women, who like the quirkiness of brightly colored drugs, according to the Advisory Council on the Misuse of Drugs (ACMD). But their appearance also appeals to children who do not understand the impact or consequences of taking an illegal substance.
Three 12-year-old girls in Greater Manchester, England, last week swallowed ecstasy pills with soft drinks because they wrongly believed they were sweets, according to relatives. The friends were rushed to hospital Saturday night after taking the pills—nicknamed "teddy tablets"—sparking a police warning that there could be more in circulation.
Fiona Measham, a member of ACMD and founder of The Loop, a charity that tests drugs found or handed in at festivals, said of the pills she tested at the Parklife festival in Manchester earlier this month, half had logos or designs that might appeal to children.
"I tested 30 different types of pills at Parklife and in terms of the design they fell into broadly two categories. One, what I'd call 'luxury goods'. So, Louis Vuitton, Rolls-Royce, Rolex and things like that. The others had children and youth-oriented designs: we saw pills with Darth Vader on them, R2D2, Mickey Mouse, as well as these teddy pills, in both pink and blue, which are actually shaped like teddy bears," Measham told The Guardian.
A relative of one of the young girls told Manchester Evening News: "We think that these tablets are being sold for as little as 50p. We think the girls have been given the pills believing they were sweets. They are shaped like a teddy bear and were in a pale pink color.
"We want to make people aware as drugs should never be left around."
Fiona Spargo-Mabbs, whose son Daniel died after taking MDMA at an illegal rave in London in 2014, said that children needed more awareness on drugs.
Mrs Spargo-Mabbs said tablets are shaped like Lego bricks and given names such as "Rockstar" to appeal to children.
She said: "For most young people, even if they know it is ecstasy, they are not going to understand what that means.
"They look like sweets and are designed to appeal to kids—there has been ones shaped like Lego bricks, ones called Rockstar. They are designed to appeal to young people."
Her son Daniel died of multiple organ failure three days after taking MDMA, or ecstasy, when he went to a rave in Hayes, London. He was among five friends who had clubbed together £80 to buy the class A drug before the party.