Children Traumatized After Teacher Showed Video With Abortion 'Reenactment'
Some middle-school students in Nevada are distressed after they reportedly viewed a video in class that showed a reenactment of an abortion.
In a reading class at Thurman White Academy of the Performing Arts in Henderson, Nevada, an anti-abortion YouTube video was shown to a group of sixth-graders, according to KVVU-TV, a local station.
The video shown to the students supposedly depicted the reenactment of an abortion procedure and was acted out by members of a faith-based acting ensemble. Parents of students who were shown the video told the station their children are now "traumatized" as a result.
Always a hot-button issue, abortion has once again become a much-talked-about issue after last week's leak of a Supreme Court draft opinion, written by Justice Samuel Alito, in which it appears the court may reverse Roe v. Wade, the decision which legalized abortion across the country. Several pro-abortion rights activists have since taken to the streets in protest, with some having marched in front of the homes of members of the Supreme Court.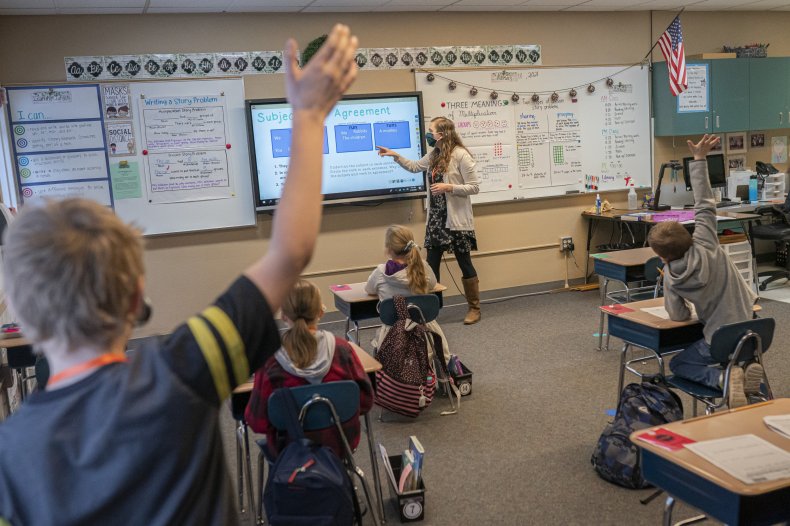 In the video, the performers act out the parts of the patient, doctor and unborn fetus. The person playing the fetus, KVVU reports, screams and thrashes about in pain as the procedure is carried out.
One parent told the station that her 12-year-old son is feeling such discomfort after watching the video that he is taking measures to avoid talking about it altogether.
"He's just so stressed and upset and uptight about it. He was so bothered, that like, he doesn't even want to be in the same room when we talked about what happened," Haleigh Isbill told KVVU.
Another parent, who was outraged about the video, told the station that in addition to the video's sensitive topic, the timing of when the teacher decided to show the clip troubled her.
"To show the part of the video where the children are actually pretending to be a fetus or a baby and they're screaming about pain, as if, it's heart-wrenching, as if they're being tortured. And they're watching children do this? Especially during a year when we're just trying to get back on our feet after being home last year," Elaine Edmiston told KVVU.
On Tuesday evening, the San Diego Unified School Board, according to, the San Diego Union-Tribune showed their support for abortion rights. The board reportedly unanimously passed a resolution that confirmed their support for the controversial procedure.
The vice president of the board, Sabrina Bazzo, who also introduced the resolution during Tuesday's meeting, stated that "the decision to end a pregnancy is a private medical decision."
She went on to say, the outlet reports, that all people should have access to "safe" and "legal" abortions.
Newsweek reached out to the school for comment.