Tender Age Shelters: Children Separated From Parents Could Be Traumatized for Life by Trump Policy, Experts Say
Babies and young children who are forcibly separated from their parents at the U.S.-Mexico border could face emotional problems for the rest of their lives, according to child experts.
President Donald Trump's administration officials have been sending babies and young children to three "tender age" shelters in South Texas, The Associated Press reported. They are located in Combes, Raymondville and Brownsville. A fourth shelter is planned for Houston.
The playrooms of the facilities in Rio Grande are full of crying preschoolers as authorities struggle to implement the Trump administration zero tolerance policy to prosecute anyone who crossed the border illegally. This has led to more than 2,300 children being taken from their parents in five weeks.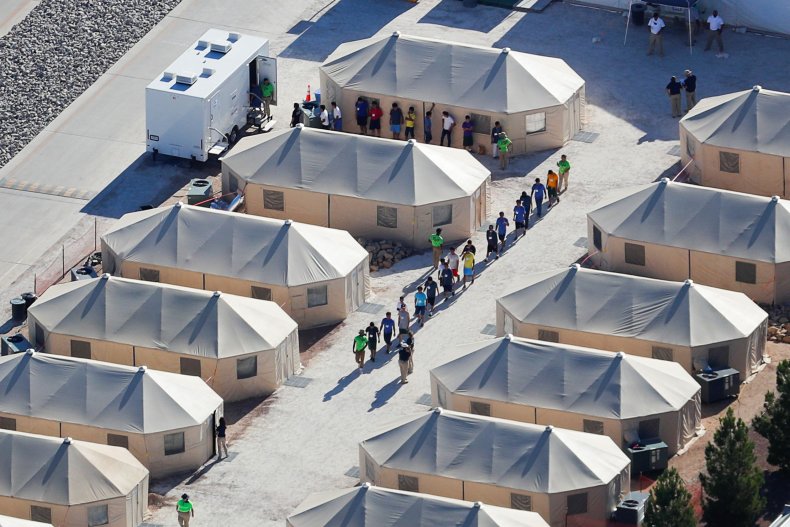 SouthTexas pediatrician Marsha Griffin said the standards in the facilities were fine, but the children were hysterical and could not cope with the trauma.
Alicia Lieberman, who runs the Early Trauma Treatment Network at University of California, San Francisco, told the AP: "Children are biologically programed to grow best in the care of a parent figure.
"When that bond is broken through long and unexpected separations with no set timeline for reunion, children respond at the deepest physiological and emotional levels," she said.
"Their fear triggers a flood of stress hormones that disrupt neural circuits in the brain, create high levels of anxiety, make them more susceptible to physical and emotional illness, and damage their capacity to manage their emotions, trust people, and focus their attention on age-appropriate activities."
The Texas Civil Rights Project, which has spoken with detained adults, said parents reported that they were separated from their children and not told where their children would go.
Homeland Security officials denied that information was withled, and told the Los Angeles Times that parents were given fliers in English and Spanish that explained the family separation process, and that "accusations of surreptitious efforts to separate are completely false." They did not say if the information given to the parents or the children included a timeline for their reunion.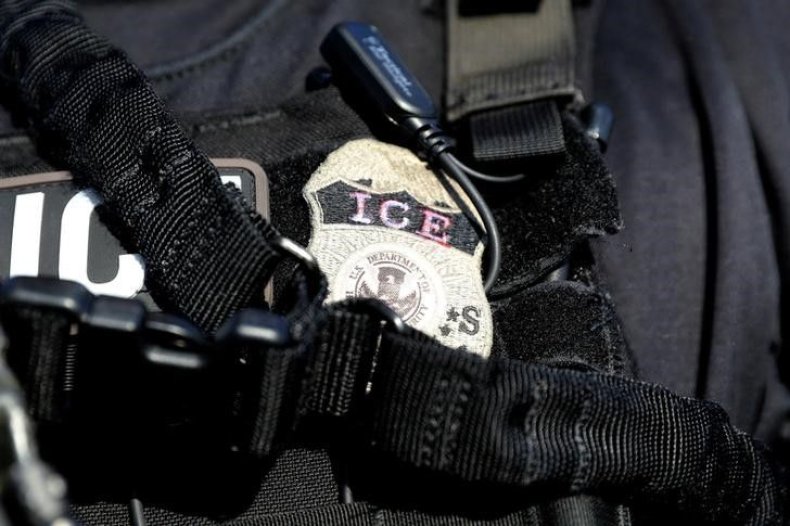 Department of Homeland Security Secretary Kirstjen Nielsen insisted that the children were well looked after. But as the outcry grew over the policy, Trump told Republican lawmakers he would back either of the immigration bills going through the House of Representatives.
A Reuters/Ipsos national opinion poll showed that only 28 percent of people supported the current policy, while 57 percent opposed it and the remaining 15 percent said they did not know.
The head of the American Academy of Pediatrics, Charles A Nelson III, called the policy "child abuse" and against "everything we stand for as pediatricians".
"This is completely ridiculous, and I'm approaching that not as someone who's taking a position in the politics, but as a scientist," he said, the BBC reported.
Kay Bellor, from the Lutheran Immigration and Refugee Service, told the AP: "The thought that they are going to be putting such little kids in an institutional setting? I mean it is hard for me to even wrap my mind around it, Toddlers are being detained."
Michelle Brane, from the Women's Refugee Commission, told the AP: "There is no model for how you house tons of little children in cots institutionally in our country. We don't do orphanages, our child welfare has recognized that is an inappropriate setting for little children."