War Crimes: More Children Are Being Used As Weapons in Conflicts Around the World, UN Warns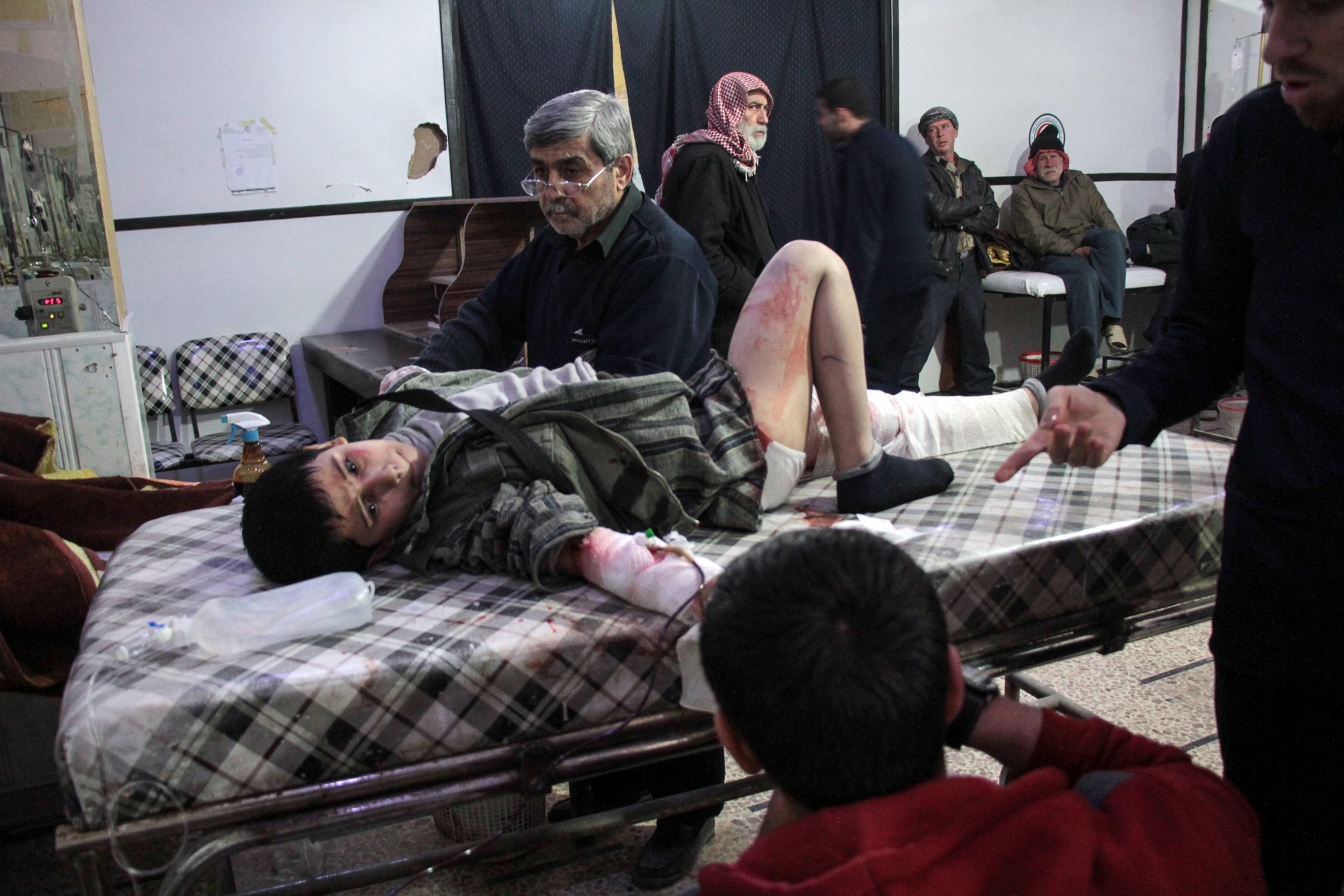 Shocking numbers of children were used as human shields in Syria and were among the hundreds of thousands of people driven from their homes in Myanmar in 2017. The forced marriage and rape of children were also used as wartime tactics amid world conflicts this year, a Thursday report from UNICEF revealed.
Related: Why Myanmar Hates The Rohingya
The report said that parties in the warring zones of Syria, Myanmar, Afghanistan, Yemen, South Sudan and Nigeria were "blatantly disregarding" international laws. Recruiting child soldiers and using children under the age of 15 is a war crime, as defined by the International Criminal Court.
"Children are being targeted and exposed to attacks and brutal violence in their homes, schools and playgrounds," UNICEF Director of Emergency Programs Manuel Fontaine said in a statement. "As these attacks continue year after year, we cannot become numb. Such brutality cannot be the new normal."
In Syria and Iraq, children were used as human shields and targeted by snipers regularly this year, and at least 625 children died in Syria in 2016. Using minors as weapons and targeting children have "become standard tactics in conflicts," according to the report.
The United States and Russia have led airstrikes resulting in the deaths of many Syrian civilians and Muslim children in the past few months. As retaliation, an Islamic State-affiliated group in Syria called for attacks on U.S. children.
Over 300,000 Rohingya children have fled and hundreds have been killed in Myanmar since August. As Myanmar's military targets the Muslim minority in the country's western state of Rhakine, children have been beheaded and burned alive while trying to flee. U.N. High Commissioner for Human Rights Zeid Ra'ad al-Hussein has called the violence against Myanmar's Rohingya population "textbook ethnic cleansing."
The U.N. report also noted that about 700 children were killed in Afghanistan by September and 19,000 more were recruited to fight in the South Sudan conflict.
"Millions more children are paying an indirect price for these conflicts, suffering from malnutrition, disease and trauma as basic services – including access to food, water, sanitation and health – are denied, damaged or destroyed in the fighting," UNICEF said in their report.