Children Who Play With Fidget Spinners May Have Been Exposed to Lead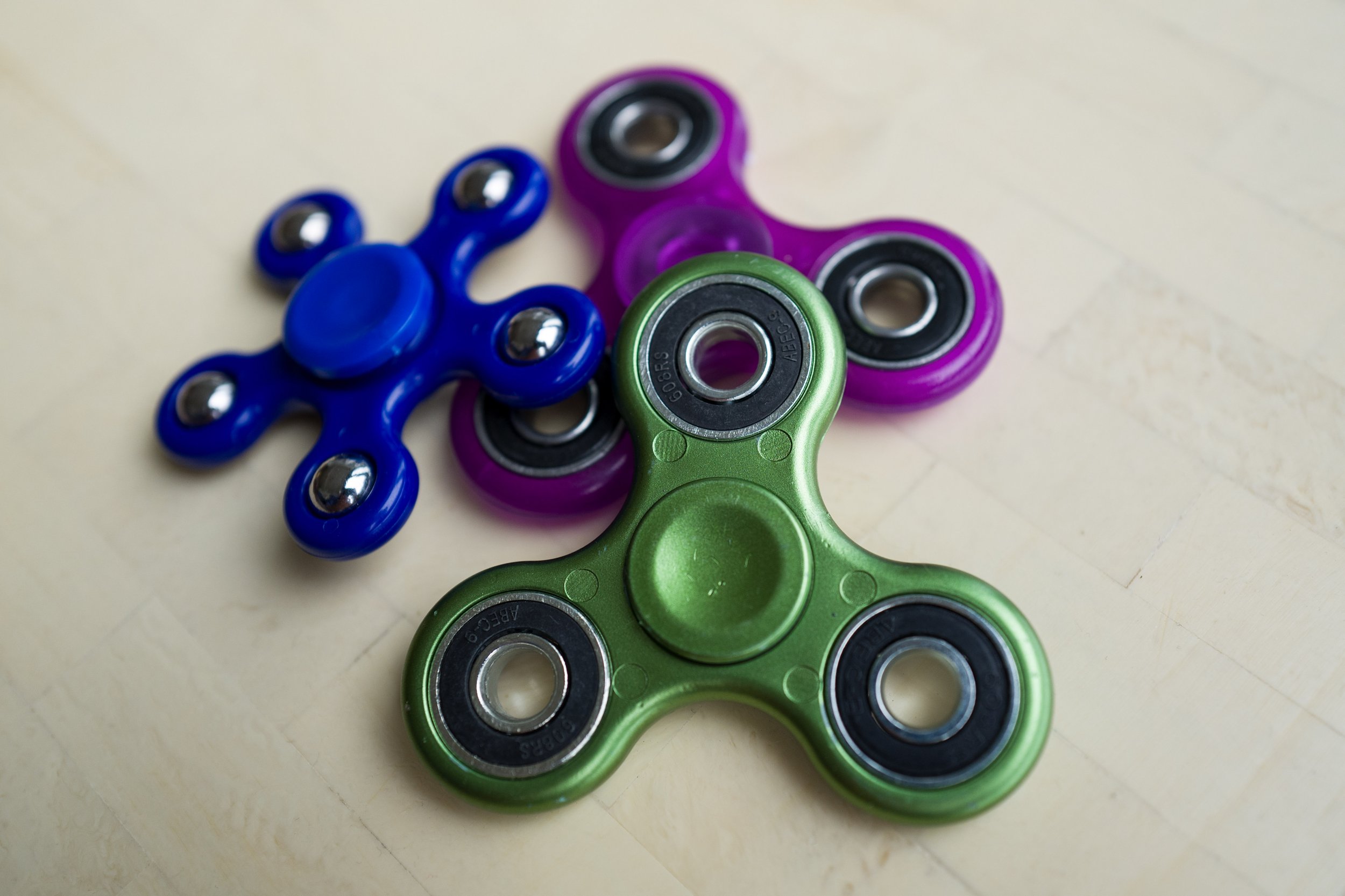 Some fidget spinners—the small, whirling toys popular among children—sold at Target contain lead levels high enough to harm children's health, the U.S. Public Interest Research Group (U.S. PIRG) Education Fund, a consumer advocacy group, announced Thursday.
The group conducted lab tests that revealed two brands of the toys sold at Target—Fidget Wild Premium Spinner Brass and Fidget Wild Premium Metal—contained "extremely high levels of lead," with one product containing 330 times more than the allowable level for children's products. They're now recommending that Target recall the two models and remove them from its stores and website, among other protocols, according to a report.
Lead exposure is a serious public health threat that disproportionately affects children, but should consumers worry about the two toys at Target? The answer isn't quite clear, according to two experts who spoke to Kaiser Health News.
One issue with the U.S. PIRG report is that it's unknown how many fidget spinners may pose a risk.
"Is this one batch? Is this 10 million fidget spinners?" Jerome Paulson, an emeritus professor and pediatrician at George Washington University, told Kaiser Health News. "I certainly would not go running every kid who's got a fidget spinner to the doctor until we've got a better sense of how widespread this issue is."
Another academic believes it's best to no longer buy the toys.
"This is indeed a hazard that is of considerable concern. If this [lead] were buried inside, it would not rise to the level of concern. But given that it is, in fact, a layer—a coating—then of course it's right there," Ellen Silbergeld, environmental health professor at Johns Hopkins University, told Kaiser Health News.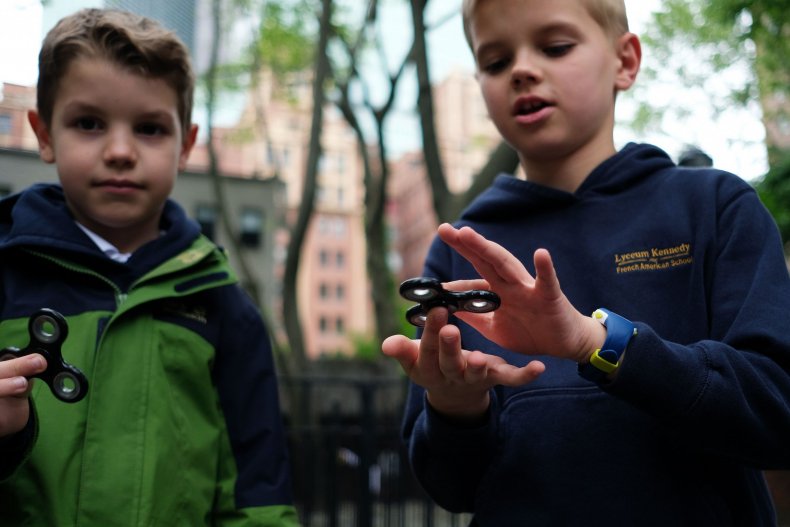 There is no safe level of lead when it comes to kids, according to the Centers for Disease Control and Prevention. Exposure to the toxin can cause serious developmental and behavioral issues.
Although fidget spinners are popular among children, they are not intended for them. In fact, they're not even toys, Target argues.
"The two fidget spinners cited are clearly marked on the package as 'appropriate for customer's ages 14 and older,' and are not marketed to children," a Target spokesperson told The Washington Post via email. "As a result, the fidget spinners identified are not regulated as toys or children's products and are not required to meet children's product standards."
Despite the packaging citing that the Fidget Wild Spinner Premium Brass was intended for those over 14, the manufacturer originally recommended it for those over 6, as seen in a screenshot captured by the U.S. PIRG. However, the manufacturer's age recommendation has since been changed on Target's official website.
"The [Consumer Product Safety Commission], Target and Bulls-I-Toys need to acknowledge the obvious—that all fidget spinners are toys," Kara Cook-Schultz, toxics director for U.S. PIRG, told The Washington Post.
Children Who Play With Fidget Spinners May Have Been Exposed to Lead | Health