Children who were younger than 18 when exposed to lead- and bacteria-tainted water during the Flint water crisis will potentially benefit most from a $626 million settlement approved Wednesday by a federal court judge.
Nearly 80 percent of the settlement will go to children who were exposed to the locally polluted water in 2014 and 2015. The settlement, the largest in Michigan state history, was reached with the state of Michigan, the city of Flint, McLaren Regional Medical Center, and Rowe Professional Services.
In her 178-page decision approving the settlement, U.S. District Court Judge Judith Levy called it "a remarkable achievement."
"(It) sets forth a comprehensive compensation program and timeline that is consistent for every qualifying participant," Levy wrote.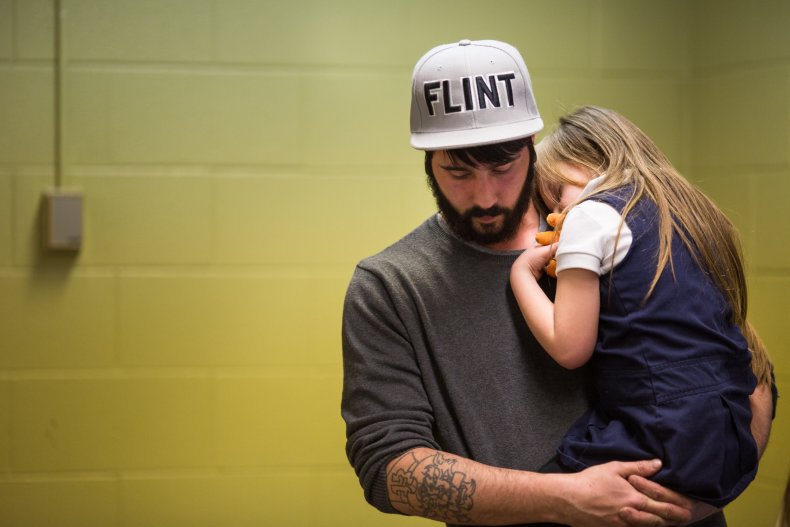 Flint's water crisis began in 2014 when city officials decided to use the less costly Flint River for the city's water supply instead of purchasing water services from the Detroit Water and Sewerage Department. The river water wasn't properly treated, however, and residents soon began complaining about its strange smell and yellowish-brown color.
It turned out that the improperly treated water absorbed lead from Flint's old pipe system, effectively poisoning the water for the 101,000 residents of the largely impoverished, predominantly Black city. A total of 12 people eventually died and over 80 became sick during an outbreak of Legionnaires' disease early into the crisis.
United Way, a charity organization that helped distribute bottled water during the crisis, estimates that somewhere between 6,000 and 12,000 children were exposed to lead poisoning as a result of the mismanagement.
Lead poisoning in children "can cause learning disabilities, behavioral problems, and, at very high levels, seizures, coma and even death," according to the U.S. Centers for Disease Control and Prevention.
Even today, lead levels remain high in some of the city's waters.
The state's Democratic Attorney General Dana Nessel has sought to indict the state's former Republican Governor Rick Snyder, its former Michigan Health and Human Services Director Nick Lyon and eight other former officials for willful neglect of duty and involuntary manslaughter due to their oversight of the environmental and health disaster.
The aforementioned officials all now face charges related to the crisis. Key figures connected to Snyder's administration have been accused of covering up their roles after the crisis went public.
Dr. Eden Wells, Michigan's chief medical executive under Snyder; Tim Becker, chief deputy director of Michigan Department of Health and Human Service under Snyder; and Sara Wurfel, Snyder's press secretary, all had phones containing missing text messages from when the crisis occurred, according to a July 2021 report from the investigative news site The Intercept.
The only person to have been convicted for the crisis has been Corinne Miller, the state's former director of disease control. In 2016, she pleaded no contest to a misdemeanor charge of willful neglect of duty. She was sentenced to a year of probation, 300 hours of community service and a $1,200 fine.