Children's Hospital Staff Threatened After Transgender Treatment Claims
Boston Children's Hospital says staff have received threats fueled by "misinformation" about its transgender health program.
The hospital has been the targeted after the publication of an article "based on the incorrect statement" that doctors at the hospital perform hysterectomies on minors, Boston Children's said in a statement posted on Twitter.
The hospital said the age of consent for the gender-affirming procedure is 18.
"Boston Children's does not—and will not—perform a hysterectomy as part of gender-affirming care on a patient under the age of 18," the hospital's statement said.
"In response to commentary last week critical of our Gender Multispecialty Service (GeMS) Program, Boston Children's Hospital has been the target of a large volume of hostile internet activity, phone calls, and harassing emails including threats of violence towards our clinicians and staff. We are deeply concerned by these attacks on our clinicians and staff fueled by misinformation and a lack of understanding and respect for our transgender community."
Th statement added: "We condemn these attacks in the strongest possible terms, and we reject the false narratives upon which they are based."
The hospital said it is working with law enforcement "to protect our clinicians, staff, patients, families, and the broader Boston Children's Hospital community and hold the offenders accountable.
"We will continue to take all appropriate measures to protect our people. Boston Children's is proud to be home to the first pediatric and adolescent transgender health program in the United States."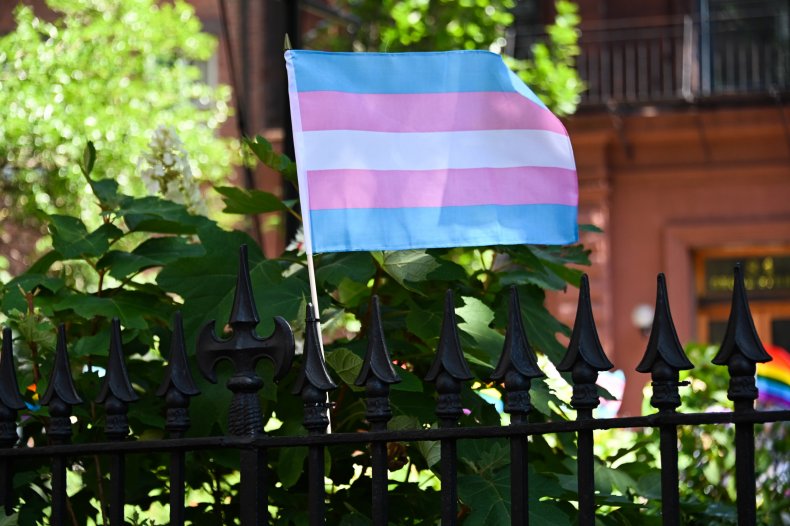 The hospital has been contacted for further comment.
Its statement did not specify the article it was referring to.
But The Post Millennial, a conservative news site, published an article on August 10 with a headline stating the hospital "gleefully encourages surgical, pharmaceutical 'gender transition' for teens." A Daily Caller article published that day said the hospital "promotes" gender-affirming hysterectomies, but that it was not clear whether the procedure is performed on minors.
A number of outlets published further articles after a viral tweet said the hospital was offering hysterectomies to "young girls."
"Boston Children's Hospital is now offering 'gender-affirming hysterectomies' for young girls," Libs of TikTok, a conservative Twitter account with more than 1.3 million followers, wrote in a tweet on August 11 along with a 33-second video of a doctor discussing the procedure. The account and The Post Millennial have been contacted for comment.
Libs of TikTok's claim was rated false by Pulitzer-winning fact checking website PolitiFact, which noted that at no point in the video did the doctor suggest the procedure is offered to minors.
The Center for Gender Surgery at Boston Children's Hospital is inside a pediatric hospital, but gender-affirming surgery is offered to "eligible adolescents and young adults," according to the center's website.
Surgery is "never the first step in a gender transition," the website's page about eligibility for surgery says. "It is something that happens after you have already explored social and medical transition options."
To qualify for gender-affirming procedures at Boston Children's Hospital, patients must be 18 or older and have a letter from a medical doctor stating they have "persistent, well-documented, gender dysphoria," the website adds.
They must also provide a letter from a mental health professional familiar with the procedure they are seeking stating patients are ready for the surgery and fully understand the "surgery procedure and recovery needs, fertility implications of surgery, and risks of surgery."