'Child's Play' 2019's Chucky Voice Mark Hamill Intimidated by Brad Dourif Original
In the new reboot of Child's Play, the killer doll Chucky will be voiced by Mark Hamill, who was well aware of the character's legacy, and the voice acting he'd have to live up to in crafting his own version of the slasher's voice. In a recent press conference, relayed by Den of Geek, Hamill described his trepidation at following Brad Dourif's take on the iconic horror character, and what ultimately convinced him to take on the role.
Hamill is a veteran voice actor, lending his vocal talent to Avatar: The Last Airbender, Metalocalypse and the upcoming Dark Crystal Netflix series. But he's best known for voicing the Joker in Batman: The Animated Series. Hamill said he wasn't nervous when he originally auditioned to voice the Joker, since he was certain "there's no way they're going to cast this icon of virtue, Luke Skywalker, as the Joker." It was only after, when he had been cast, that he felt the weight of expectation around the character. It was this same anxiety that struck again with Chucky.
"When I agreed to it, and it sunk in that they wanted me to do this, I felt intimidation like I hadn't felt since I did the Joker," Hamill said. "I didn't feel that kind of intimidation until it sunk in that I was doing this."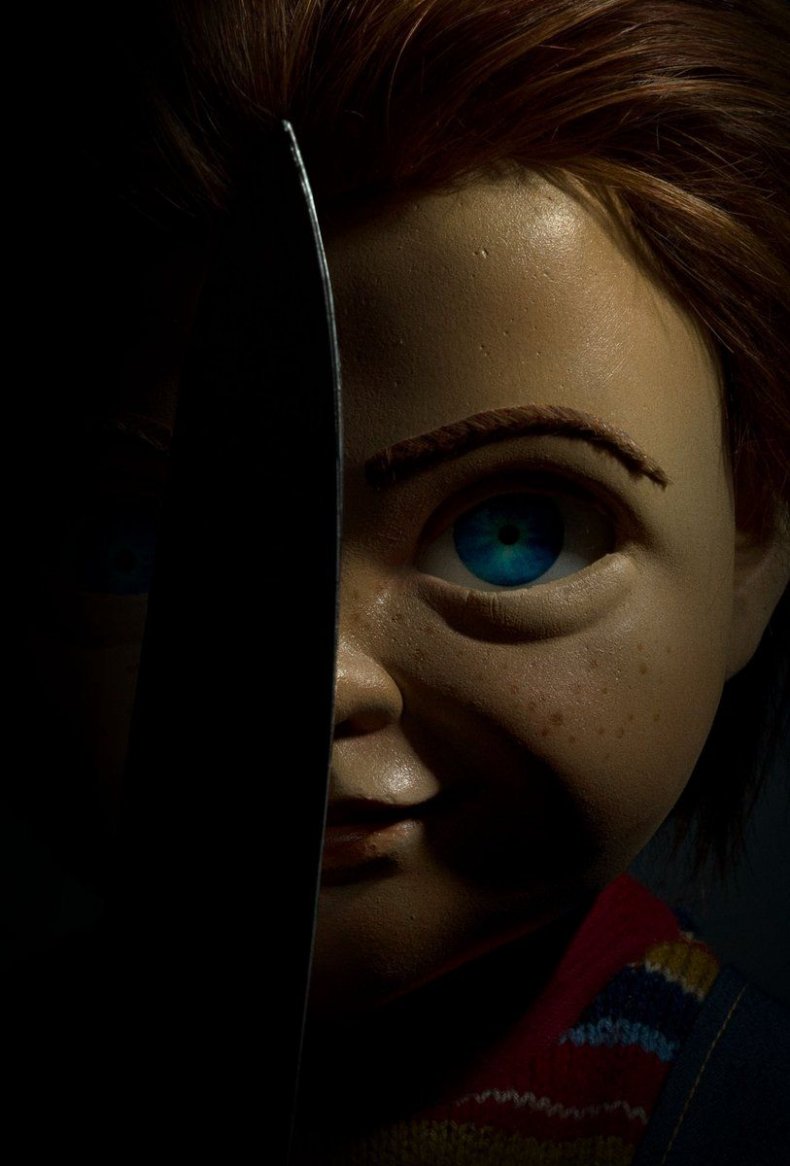 A big reason was Hamill's predecessor in the role of Chucky, character actor Brad Dourif (The Lord of the Rings, Deadwood), who's voiced the killer doll through all seven movies in the Child's Play series, most recently 2017's Cult of Chucky.
"I love Brad. It's a great responsibility, so I'm anxious to see how people react, because it's not the Chucky that we all know from before."
That the new Child's Play also has a new Chucky was a key consideration for Hamill. Directed by Lars Klevberg, the Chucky doll is an app-connected AI gone rogue in the reboot—a completely different origin story from the original, which opens with serial killer Charles Lee Ray getting shot by police and using voodoo magic to transfer his soul into a "Good Guys" doll.
"I got a letter from Lars," Hamill said. "He already laid out his vision for the film, before I read it. And then they sent me this script and I thought the crucial element that was different from the original, which I love—I'm a huge fan of Brad's interpretation—Chucky has a different origin. So it's not the soul of a serial killer, but someone deliberately goes in and alters his operating system and takes off the safety measures."
While the plot differences are obvious, Hamill also pointed out how the change allowed him to bring unique elements to the performance, since Chucky doesn't start out malicious. "He was really like an innocent child, just learning from what goes on around him," Hamill said. "I thought that was crucial."
Child's Play is out in theaters June 21.