Chile Under Bachelet To Warm To Brazil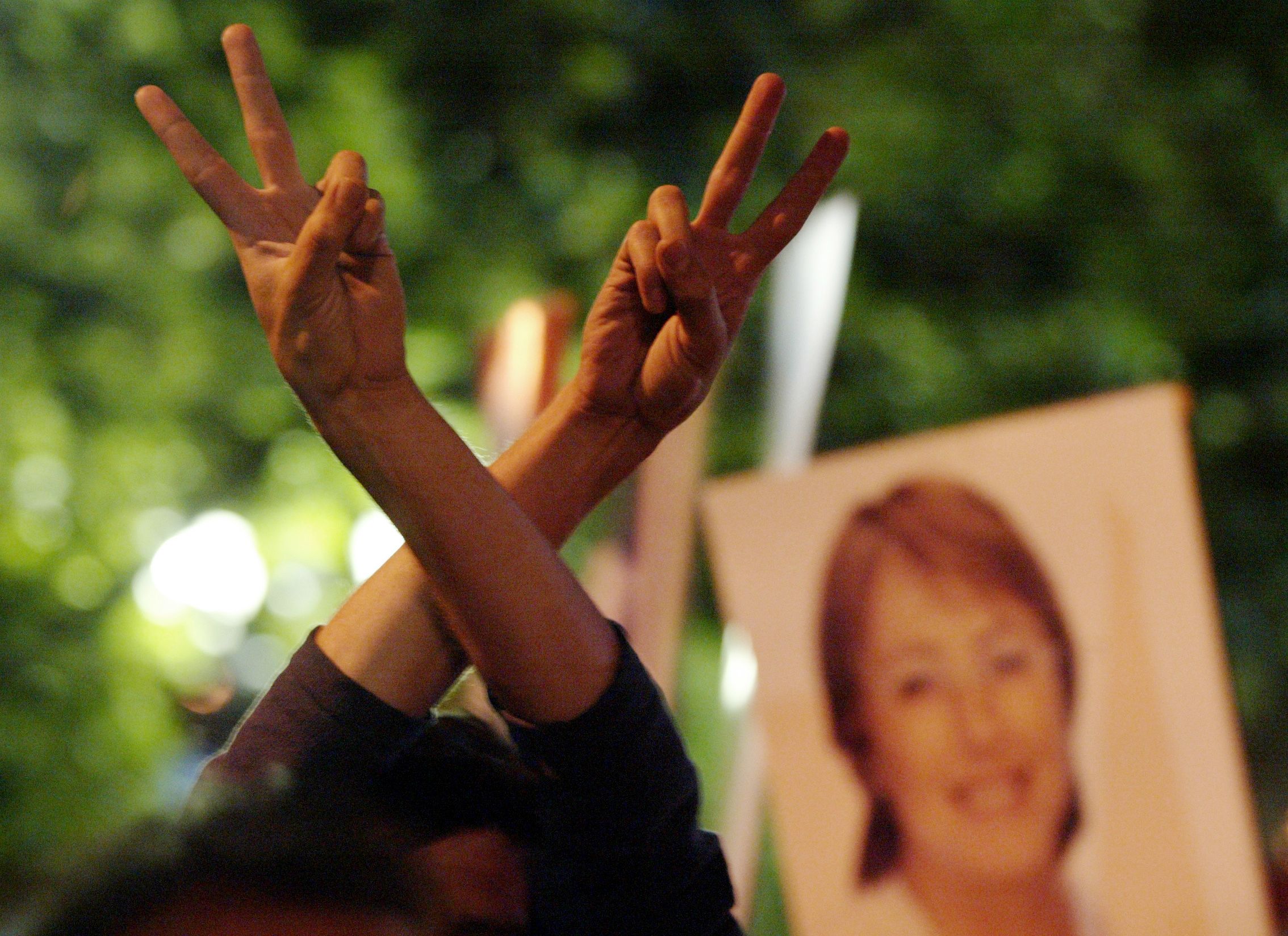 (Reuters) - Chile under its next president, center-left Michelle Bachelet, is likely to cool toward Latin America's more conservative governments in favor of warmer relations with Brazil and other left-leaning countries in the region.
Former President Bachelet will take back the reins of power in March from right-wing Sebastian Pinera after she beat government-sponsored candidate Evelyn Matthei on Sunday.
Under Bachelet's watch, Chile is unlikely to make any radical moves. It will have to deal with the fallout from a decision in early 2014 from the international court of justice in the Hague over a maritime dispute with neighbor Peru.
But there is no indication it will withdraw from the Pacific Alliance, a nascent trade bloc that Pinera championed and that also includes Pacific-facing, investor-friendly nations Mexico, Colombia - and Peru.
However, there is concern in the Bachelet camp that Chile has forged those links at the expense of its relationship with other, left-leaning governments, particularly regional heavyweight Brazil and important neighbor Argentina.
That is something Bachelet wants to address.
"We value the efforts of the Pacific Alliance integration, but we will focus on ensuring that our participation in it is not exclusive or antagonistic to other existing integration projects in the region," says Bachelet's campaign manifesto.
"Chile has lost presence in the region, its relations with its neighbors are problematic, a commercial vision has been imposed on our Latin American links."
She and Brazilian leader Dilma Rousseff have some similarities. Both forged their political identities as young ideologues during repressive dictatorships.
Both have taken a pragmatic tack to the center while in power, and they head governments whose principal challenge is juggling greater demands from a growing middle class with slowing commodities-driven economies.
Congratulating Bachelet on her win on Monday, Rousseff indicated that she saw a closer relationship ahead.
"I am certain that my government and that of Michelle Bachelet will further deepen the relationship between our countries," she said in a tweet.
"We have a lot to build together. We have a clear understanding of the role of integration in South America."
Bachelet is keen to avoid any moves that would prove divisive for South America, said Michael Shifter, head of the Inter-American Dialogue think tank.
"I think we can expect that Bachelet will try to get a deeper relationship with Brazil under Dilma (Rousseff) and certainly avoid the sense that Chile is in one camp, Brazil is in another camp," Shifter said.
His comments were echoed at a meeting of ex-presidents in Santiago last month, when former Brazilian headLuiz Inacio Lula da Silva and ex-Chile leader Ricardo Lagos called for closer regional integration.
It is important to avoid the sense that South America was being divided into two - with the more socialist Atlantic-facing countries like Argentina, Brazil and Venezuela in one camp and market-friendly Pacific-facing nations likeChile, Peru and Colombia in the other, said Lagos.
He compared such a division to the 1490s Tordesillas Treaty, which drew a line down the globe and allottedSpain and Portugal the lands on either side.
"I think it's very important when we talk about an understanding with the Pacific that the voice of Brazil is there," said Lagos. He was the first to promote Bachelet to a minister position, paving the way for her 2006-2010 presidency.
Bachelet will also want to improve frosty relations with the more radical left governments of Argentina and Bolivia, analysts say.
However, there may be not be much substance to such moves, said political science professor and author Peter Siavelis.
"Maybe cosmetically she will have friendlier relations with some of the left-orientated governments of Latin America, but without interfering with the bread and butter of Chile's foreign policy - which is trade promotion," he said.
Chile is also one of a dozen Pacific Rim countries in talks to create the Trans-Pacific Partnership trade pact. Conflicting interests have stymied negotiations, and a final agreement is yet to be reached.
Chile also begins a two-year stint on the United Nations Security Council in January.
But its biggest foreign policy challenge under the next administration is likely to be managing relations with northern neighbor Peru.
A decision from the Hague on a maritime border dispute between Chile and Peru is due in January. Both countries have committed to abide by the judgment of the international court of justice, but it is likely to affect bilateral relations, especially if there is popular discontent.
"It's going to be a test for the leadership in both countries on how they manage this," said Shifter. "If it's complicated for the bilateral relationship, it's certainly not going to be very helpful for the Pacific Alliance."
Chile Under Bachelet To Warm To Brazil | World