Chile Volcano Calbuco Erupts Again With New Cloud of Ash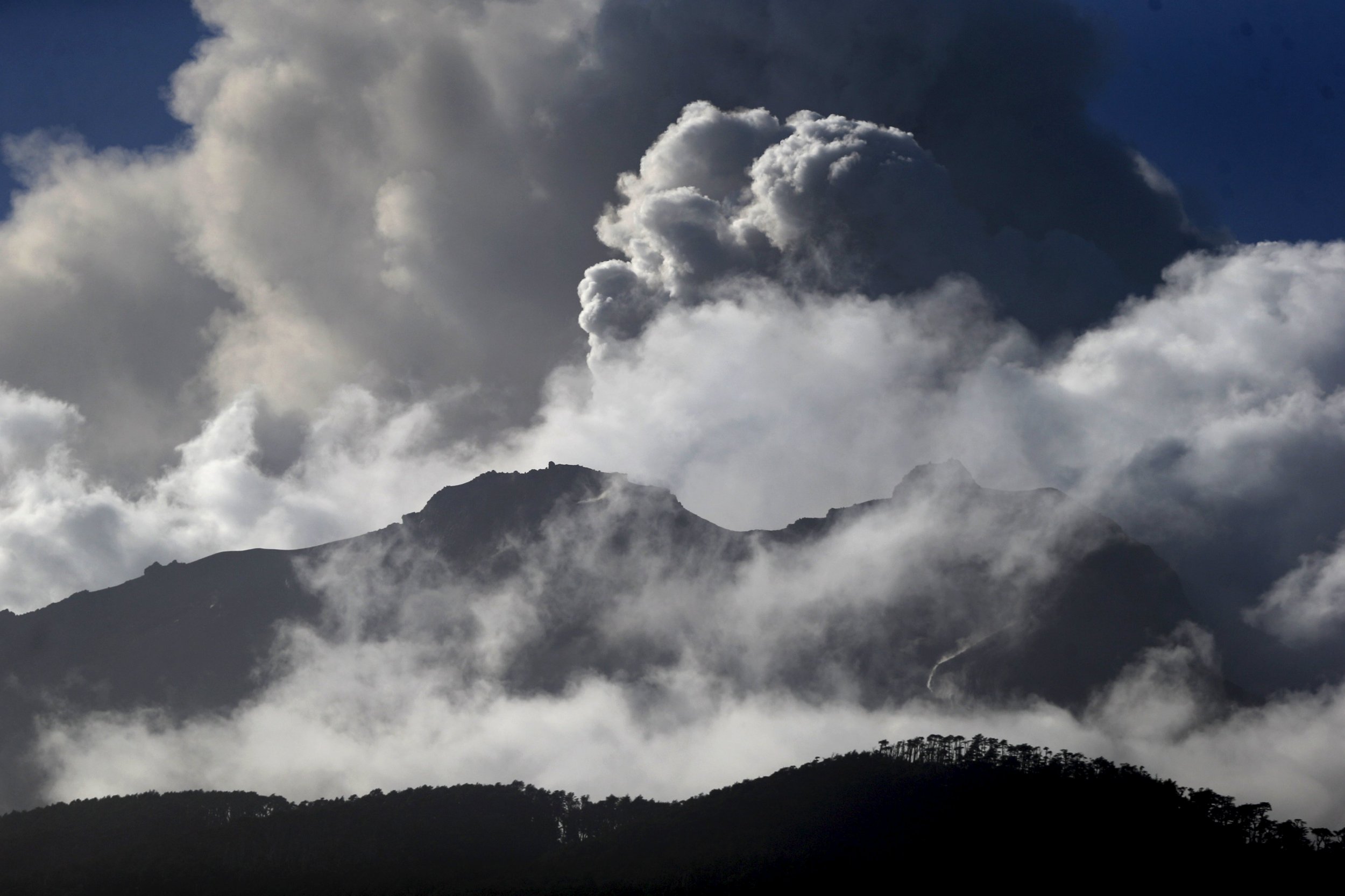 SANTIAGO (Reuters) - Chilean volcano Calbuco, which erupted twice last week, began sending a new cloud of ash and gas high into the sky on Thursday.
Calbuco spewed over 200 million tonnes of ash last week, coating nearby towns, wrecking parts of the salmon industry and forcing the cancellation of flights as far as Buenos Aires 1,400 km (870 miles) away.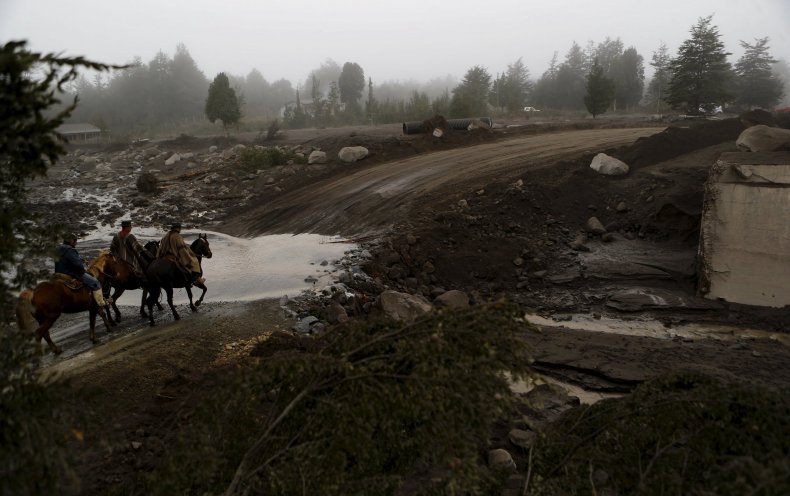 The volcano had gone quiet, but geological officials had warned it was still unstable and could erupt again. The new eruption was linked to magma movement and began at 1:09 p.m. (1209 EDT), the government's geology service said.
Get your unlimited Newsweek trial >
Calbuco, one of the most active along a chain of around 2,000 in Chile, is in the scenic Los Lagos region around 1,000 km (620 miles) south of the capital, Santiago.
TV pictures showed a thick, grey plume spreading quickly into the sky on Thursday afternoon. It was heading south-east over the Andes into Argentina, said government meteorologist Arnaldo Zuniga.
"We are calling an emergency meeting to look at issues such as predicting the behavior of the column of smoke, in terms of climate factors, and what measures we will need to take," said Los Lagos official Nofal Abud.
A 20 km (12 mile) exclusion zone has remained in place around the volcano since the first sudden eruption on April 22, but some residents have headed temporarily back to their homes to clean away the thick layers of ash and debris before heading back out.
Chile Volcano Calbuco Erupts Again With New Cloud of Ash | World