Chilean Senator: U.S. Documents Show Augusto Pinochet Ordered Orlando Letelier's Assassination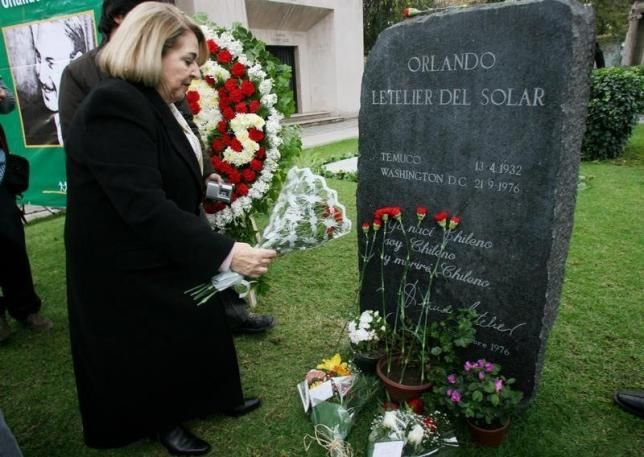 Recently declassified U.S. documents provide "conclusive" evidence that Chilean dictator General Augusto Pinochet ordered the killing of one of his leading opponents in the streets of the U.S. capital in 1976, a son of the victim said on Thursday.
Orlando Letelier was assassinated, along with his 25-year-old American co-worker Ronni Moffitt, by a car bomb in the center of Washington, D.C. in 1976.
Agents for DINA, the dreaded Pinochet-era secret police, were later convicted of the crime, which shocked Americans and hardened opposition to Chile's military regime.
One of those convicted, former DINA chief General Manuel Contreras, later said his orders came from Pinochet himself. But Pinochet, who died in 2006 at the age of 91, never faced a full trial for any of the crimes and human rights violations committed under his 1973-1990 rule.
Contreras died on Aug. 8, several years into a 505-year prison sentence for crimes linked to human rights abuse under the military government.
Juan Pablo Letelier, a Chilean senator and son of Orlando Letelier, said the declassified documents included a CIA report highlighting Pinochet's alleged responsibility for his father's murder.
The report was apparently sent to George Shultz when he was serving as U.S. secretary of state, Letelier said. Shultz headed the State Department from 1982 to 1989.
"There's a document from the secretary of state at that time that has a CIA report with conclusive, convincing evidence that Pinochet was the one who gave Manuel Contreras the order to execute the act of terrorism in which Orlando Letelier and Ronni Moffitt died," Letelier told reporters.
"There's also proof in that document of how Pinochet sought to block the investigations and cover up his name and responsibility," he said.
The newly declassified documents were handed to President Michelle Bachelet - herself a victim of torture under Pinochet's dictatorship - by U.S. Secretary of State John Kerry during his visit to the country on Monday, Chilean Foreign Minister Heraldo Munoz said on Wednesday.
Orlando Letelier, who served in various cabinet positions under socialist President Salvador Allende, was imprisoned and tortured by the Pinochet government after Allende was deposed in a U.S.-backed military coup in 1973.
He later went into exile in the United States where he lobbied against Pinochet's government and became one of its most prominent opponents.
Chile's ambassador to the United States, Juan Gabriel Valdes, told Chilean radio U.S. authorities decided to release the classified documents after suspending all criminal inquiries into Pinochet.