'Chilling Adventures of Sabrina's' Kiernan Shipka Says Netflix Series is 'Jam Packed With Powerful Badass Women'
It's an important decision any 16-year-old would struggle over: Should Sabrina follow her familial footprint and sign her name in the Dark Lord Satan's book, or join the mortals in a magicless life away from the witch and warlock exclusive Church of Night?
It's not a problem typical teens experience, but everyone has faced important decision-making moments during adolescence. It's essentially the core concept of Netflix's newest original series, Chilling Adventures of Sabrina, premiering on the streaming network on Friday.
Modeled after the comic book series of the same name, CAOS follows a high school aged Sabrina Spellman—a half-mortal, half-witch played by Kiernan Shipka—as she struggles with difficulties of pleasing her bewitching family, avid followers of Satan and the Father Blackwood (Richard Coyle) led Church of Night, or creating her own special path inclusive of the mortal aspects of her life.
"What everyone can really resonate with is this concept of individuation and individualizing yourself from whatever you were brought up to believe," Shipka told Newsweek. "Sabrina's at that age where she starts to question things, where she starts to make decisions for herself and form opinions.So there's a lot of conflicts because on one hand, the Church of Night is what she knows and is the typical route for someone like her to take, but at the same time, she has this other life in a mortal world. That sparks a lot of curiosity."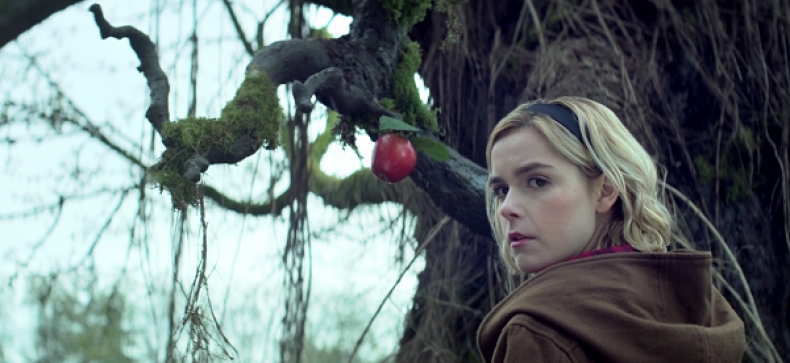 She added: "It's something [Sabrina] fights and finds throughout the season as she is getting in touch with both sides of herself."
Luckily, Sabrina has guidance in her teenaged journey in the form of her caretakers, fellow witches Aunt Hilda and Aunt Zelda, played by Lucy Davis and Miranda Otto. While both aunts will have their own conflictions with Blackwood's misogynistic, male-dominated Church of Night, Davis and Otto's characters are fully independent, well-rounded and proud feminist in their own right. Then there's the subject of Mary Wardell—otherwise known as Madame Satan (Michelle Gomez)—Satan's henchwoman who may or may not be undermining the Dark Lord for her own feministic pursuits.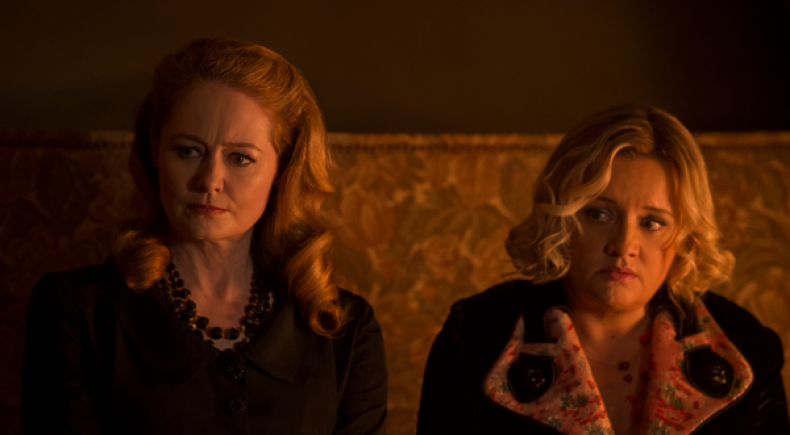 Many of the adult female characters attitudes towards challenging male authority and society's condition of women is easily noted in the character of Sabrina, which Shipka says was likely the result of a female-inclusive cast and crew. "I read the first script and I loved the feminist spin on the whole thing. [Sabrina is] a really strong, smart, educated girl and I couldn't be prouder to be part of show that has very clear intentions for that," the 18-year-old said.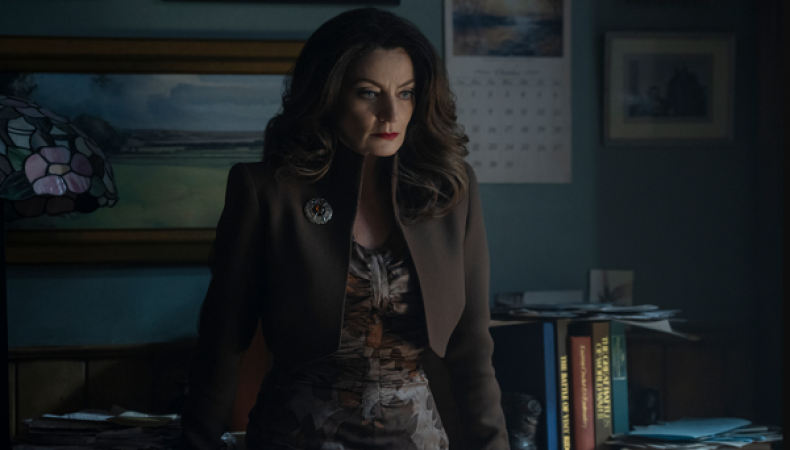 "Women in the writer's room, female directors and strong female leads, it's sort of like this undeniable thing [on the show]," she continued. "One of my favorite things is that the show is jam-packed with powerful badass women who are exercising their power and being awesome and cool and have depth and flaws. To play a character like Sabrina who is making mistakes, making good choices and just figuring herself out, that's something that I think is really exciting."
Seeing characters question societal norms and push back on authoritative figures' was equally important to Shipka, even though she noted, in Sabrina's case, she's got the magic and her familiar, an entity living within a black cat named Salem, to help steer her direction and keep her safe. "It's so important to ask questions all the time," she said.
"I think its' really cool to see a character that is truly questioning these beliefs that people around her have and is sort of just figuring out what's right for her," Kiernan added.