Everything We Know About 'The Chilling Adventures of Sabrina' on Netflix, Including Premiere Date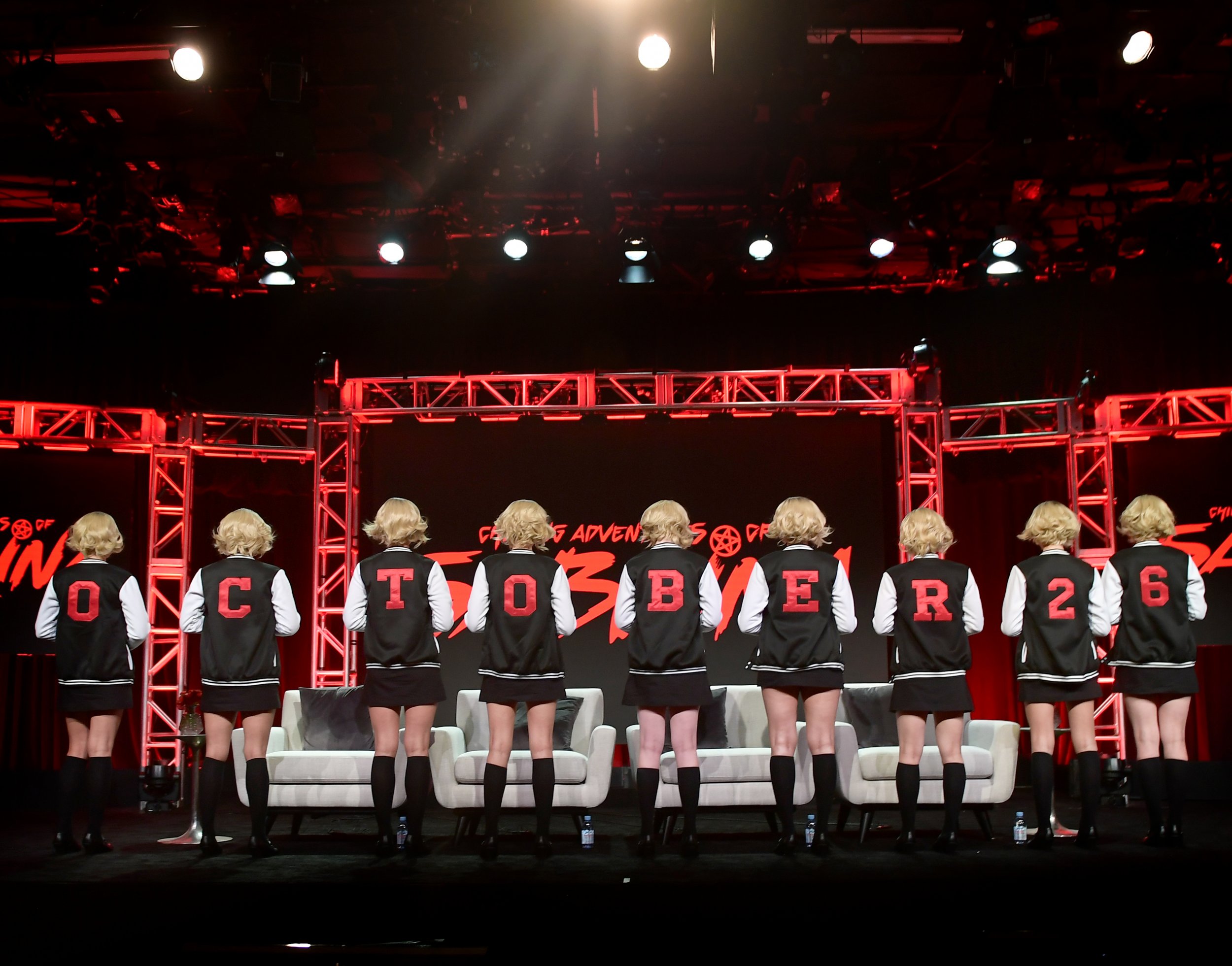 The Chilling Adventures of Sabrina premieres on October 26, just in time for Halloween, Netflix announced in a press release Sunday.
The series, from Riverdale showrunner Roberto Aguirre-Sacasa and based on his comics with artist Robert Hack, "imagines the origin and adventure of Sabrina the Teenage Witch as a dark coming-of-age story that traffics in horror, the occult and, of course, witchcraft. Tonally in the vein of Rosemary's Baby and The Exorcist, this adaptation finds Sabrina wrestling to reconcile her dual nature—half-witch, half-mortal—while standing against the evil forces that threaten her, her family and the daylight world humans inhabit."
Mad Men's Kiernan Shipka is playing Sabrina and "was on everyone's wish list" for the role, Aguirre-Sacasa told TVLine in January. He told the publication the Netflix series' Sabrina "is a darker, more macabre version." As for the rest of the Spellman family, Lucy Davis is starring as Aunt Hilda, while Miranda Otto is taking on the role of Aunt Zelda, Variety announced in February.
Ross Lynch is playing the Harvey to Shipka's Sabrina. "The prince charming of this dark fairy tale, Harvey is the son of a coal miner, a dreamboat and a dreamer, completely unaware of the dark forces conspiring to keep him and Sabrina apart," according to Netflix's character description posted by TVLine in March.
The villain of the series is Bronson Pinchot's George Hawthorne, the Puritanical principal of Sabrina's high school, Deadline reported in March. Another character working against Sabrina is Richard Coyle's Father Blackwood, High Priest of the Church of Night and Dean of the Academy of the Unseen Arts, the publication announced in February.
The Chilling Adventures of Sabrina will also star Doctor Who's Michelle Gomez as Mary Wardell, a teacher and mentor for the young half-witch, and Chance Perdomo as Sabrina's pansexual cousin, Ambrose, according to Deadline in February.
Aguirre-Sacasa tweeted the poster for the series—and it features Salem, Sabrina's familiar (a human turned into a cat)—on July 10.
With The Chilling Adventures of Sabrina's executive producers also working on Riverdale—Aguirre-Sacasa, Greg Berlanti, Sarah Schechter, Archie Comics CEO Jon Goldwater and Lee Toland Krieger—a crossover may seem inevitable. "They're two separate entities for right now," Aguirre-Sacasa told TVLine in April, while Goldwater said in the same interview he'd "love it if they could figure out a way to cross over."
The Chilling Adventures of Sabrina received a two-season order from Netflix, Deadline reported in December. Both seasons are set to be 10 episodes.