'Chilling Adventures of Sabrina' Part 3: Who Are the New and Returning Cast Members?
The last time fans saw Sabrina Spellman and her friends on the Chilling Adventures of Sabrina, they were gearing up to kick down the doors of hell and save her boyfriend Nicholas Scratch. Well, when the Netflix original series returns with part 3 of Season 2 on Friday, Greendale's resident witch and her posse will finally make their way into the fiery pit.
There will be some bumps and bruises and potential battles with demons along the way. After all, it is CAOS, and no bizarre plan the teen witch—played by Kiernan Shipka—comes up with ever goes without a hitch. Not to mention, she's vying for more than just rescuing Nick (Gavin Leatherwood) from Madame Satan's (Michelle Gomez) grip—she's going after the Queen of Hell crown, too.
All the usual players will be on hand to help Sabrina accomplish her goal, including her friends Theo (Lachlan Watson), Roz (Jaz Sinclair) and Harvey (Ross Lynch). Her cousin Ambrose (Chance Perdomo) will be on hand offering his sound advice—although he and Prudence (Tati Gabrielle) have bigger fish to fry as they continue their search for Father Blackwood (Richard Coyle). Meanwhile, the aunties, Zelda (Miranda Otto) and Hilda (Lucy Davis), will be picking up the pieces of their dismantled coven caused by Blackwood's disappearance.
Unbeknownst to everyone, though, something dark is lingering in the shadows.
Newsweek subscription offers >
Now that Lucifer's (Luke Cook) no longer the king of the underworld, a new type of evil is on the rise in Greendale, and a few new characters making their debut in CAOS part 3 may have something to do with it.
Read on below to find out more about the new characters appearing on COAS. Season 2, part 3 of the Netflix series releases on Friday.
Mambo Marie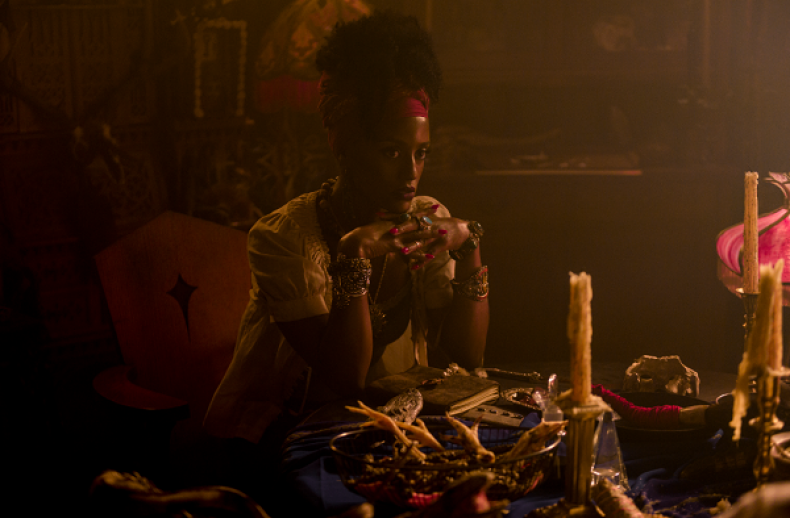 Newsweek subscription offers >
There's a new form of magic coming to Greendale. Mambo Marie, a Voodoo priestess played by Skye P. Marshall, will find herself intertwined with Greendale's coven after she helps Prudence. She'll even manage to enchant Zelda with her tricks. "Most of my chemistry is with Prudence and Zelda, and those are the alpha females of the coven," Marshall told Newsweek in an interview.
"They don't fall vulnerable easily. They don't sway. Very early on I am able to kind of tap into their soft spot and gain their trust in a very spellbinding way," she continued.
Marie's admission into the coven comes at a particularly tumultuous time for the witches.
"From the beginning, I have a prophecy, and I know that something bad and very evil is coming," Marshall said. "I'm on a mission to get my job done, and nothing gets in the way of that."
Whatever the evil force is, Marie will have to use her connection to her own ancestors to help the coven stop it. So fans should expect to see the actress perform a few Voodoo rituals. Although Marshall said it was a challenge performing ceremonies in Creole, she said the scene was the "most exhilarating" experience.
"I was actually surprised by how aligned [Voodoo] is with my own spirituality. It's really about connecting to our ancestors and allowing that energy between our ancestors to help guide and protect us," Marshall said. "It wasn't hard for me to just take on the belief system that we share with Sabrina. For me, Voodoo never goes dark. It's always very supportive. It's always about light and connecting to the spirits that guide and protect us."
Robin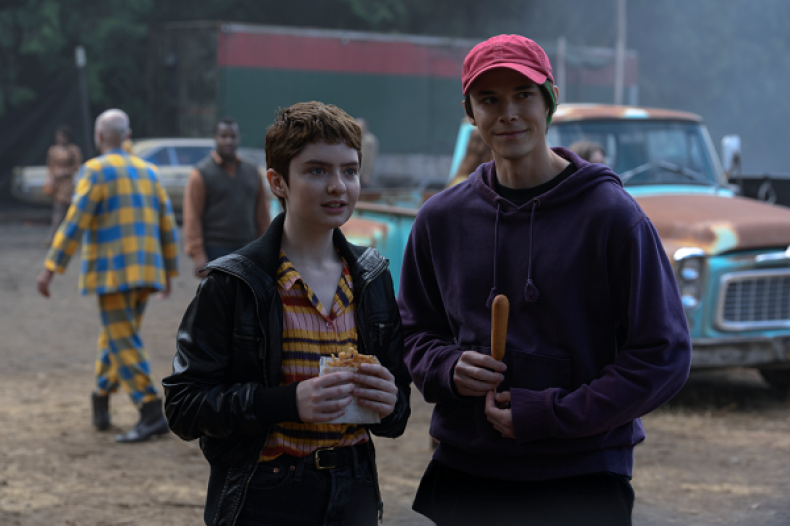 It's never easy being the new kid, especially when you're the new kid in a sleepy town riddled with witches, warlocks and other mysterious entities—that is, unless you're Robin. Played by Jonathan Whitesell, the new character will arrive in Greendale and fit right in. Perhaps it's the fact that he's a part of a moving carnival that helps him adjust so easily? His green hair could have something to do with it, or maybe it's the mystical secret about his own past?
"He's looking for community," Whitesell told Newsweek. "I think he's just looking for a place to settle down. He's constantly in movement [and wants] to sink his roots into the community."
He'll get some help sinking into the weird little town from Theo, who meets and immediately clicks with Robin. However, something more than just a friendship may be brewing between the pair.
Caliban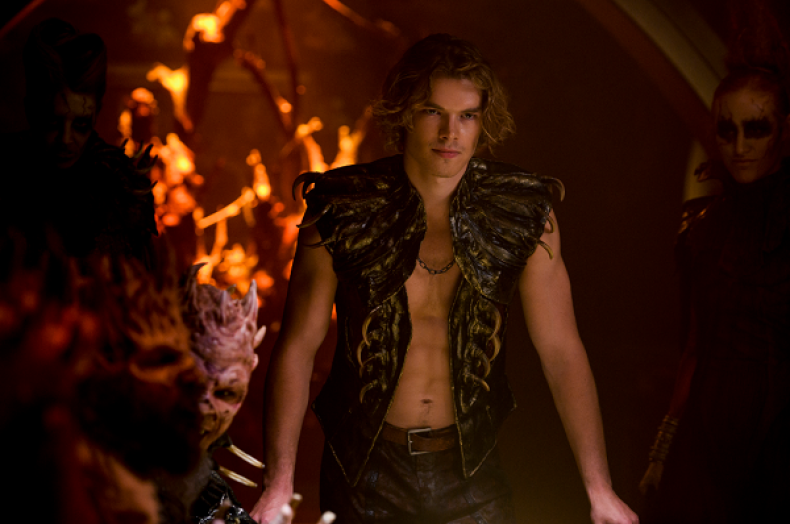 There was no way Sabrina could have known containing the Dark Lord would open the floodgates for a whole new type of terror but, alas, it did in the form of a dashing new villain hoping to restore all the darkness—Caliban, otherwise known as the Prince of Hell, played by Sam Corlett.
Although Caliban seems charming, Australian native Corlett assured Newsweek his character's intentions were certainly not for the good of Greendale, or hell for that matter.
"[There's a] line from Dante's Inferno that really inspired me: 'Justice inspired my exalted maker of supreme wisdom, divine power and primal lust on man.' That lust for power. The realms are breaking down because of Lucifer's absence, so [Caliban is] ordered to restore it and rule hell," Corlett said. "That's kind of his driving force."
Sabrina and Caliban's fight for the flaming throne won't necessarily stop sparks from flying between them. "It's very heated," Corlett said of the characters' relationship.
"That heat kind of goes towards a little bit of love and a little bit of hate and everything in between. There's an underlying curiosity in each other," he continued. "Caliban nor Sabrina have encountered anyone like each other. A little bit of the human nature of Sabrina rubs off on Caliban, and a little bit of hell rubs on Sabrina."
'Chilling Adventures of Sabrina' Part 3: Who Are the New and Returning Cast Members? | Culture