China in Africa: Zimbabwe's 'Disneyland' at Victoria Falls Gets Beijing Investment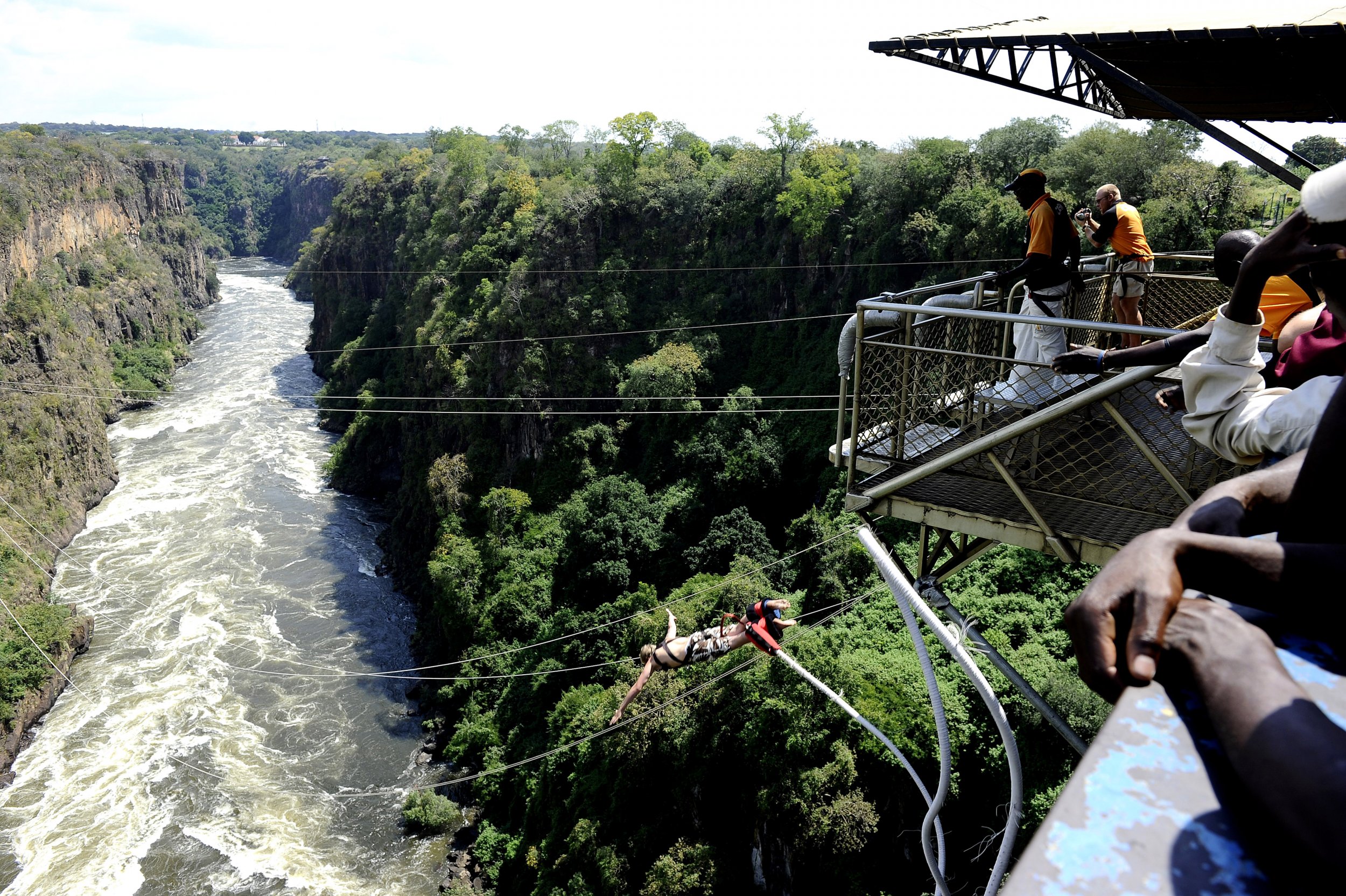 Zimbabwe just got one step closer to its dream of building a "Disneyland in Africa," at the site of Victoria Falls, one of the world's biggest waterfalls. Zimbabwe's Tourism Minister Walter Mzembi tells Newsweek that the country has signed a "memorandum of understanding" with Chinese investors to carry out a feasibility study and draw up a masterplan for the project, first proposed in 2013 as a $300 million-park with hotels, entertainment parks and restaurants.
Mzembi says that the project will contribute to building a $5 billion tourism industry in Zimbabwe by 2020. That would mean a five-fold increase on 2016's figures, when the government stated 2016 that tourism was worth $1 billion.
Read more: How China could benefit from Trump's uncertainty in Africa
The United States, European Union and others imposed sanctions on Zimbabwe following the implementation of its controversial land reform program in 2000—which included the forcible seizure of white-owned farms—and Mzembi says that had a devastating effect on tourism.
However, the minister believes that Zimbabwe's standing in the international community has now improved, and that the Victoria Falls project can help to revamp its image. "Tourism is a peace sector and tourism is a peace bridge. It has worked for us very well," Mzembi tells Newsweek. "We are not the bad boy of the world in Zimbabwe any more, not at all."
China is Africa's single largest trade partner and has invested hugely in infrastructure projects on the continent, such as a $4 billion railway linking major cities in Kenya.
Relations between Chinese President Xi Jinping and Zimbabwe's leader Robert Mugabe are close. During a 2015 visit to Zimbabwe, Xi signed multiple economic deals, including one for more than $1 billion of Chinese investment in Zimbabwe's largest thermal power plant. That year China also canceled $40 million of debt owed by Zimbabwe; in response, Zimbabwe made the Chinese currency, the yuan, legal tender in the country.
Mzembi declines to identify the Chinese investors, but indicates that they would be from a state-run company. He also says that while the Chinese are carrying out the initial preparations, he has received "so many proposals running into billions and billions of dollars from potential investors," including in the U.S., South Korea and the U.K. "We are not closing anybody out," says Mzembi, while admitting that the Chinese have a "head start."
The minister says that the project will focus around a modern conference center, with hotels hotels, villas and a museum also at the site. Victoria Falls is a UNESCO World Heritage Site, so Mzembi says that construction will take place at a safe distance so as not to interfere with the natural features of the waterfall.
"It's time to mobilize that destination and make it compete with other waterfall projects like Niagara, Iguazu and elsewhere," says Mzembi. Niagara Falls is located on the U.S.-Canada border, while Iguazu Falls is on the border between Argentina and Brazil.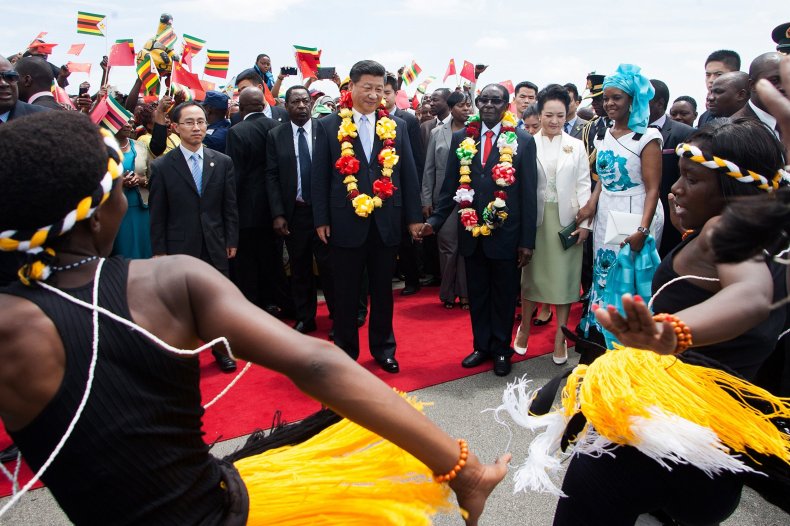 The project marks an attempt to rebrand the international image of Zimbabwe, which has been largely associated with economic malaise and authoritarian rule under President Mugabe, who has been in power since the country's independence in 1980. Mugabe, 93, is standing in Zimbabwe's next general election in 2018, despite widespread protests in recent months.
Zimbabwe's economy is currently in a slump: Unemployment is high, and a crippling shortage of U.S. dollars prompted the reserve bank to start printing its own pseudo-currency—known as bond notes—in 2016. The country has not had its own currency since the Zimbabwean dollar became defunct in 2009 following a period of massive hyperinflation that meant the price of a loaf of bread rose to billions of dollars. The introduction of bond notes has raised fears that the country may be sliding towards another period of inflation.
Foreign tourist arrivals to Zimbabwe increased to 2.06 million in 2015, up from 1.88 million in 2014, according to the latest report from the Zimbabwe Tourism Authority. More than four out of five arrivals in Zimbabwe came from elsewhere in Africa, but the southern African country also has big tourism markets in the United States and United Kingdom.
Zimbabwe opened a new international airport at Victoria Falls in December 2016, which it expects to handle 1.5 million passengers per year. The tourism ministry wants the area to become a "regional hub" for foreign visitors to southern Africa: Victoria Falls itself lies on the border between Zimbabwe and Zambia, and is also close to Botswana, which is popular with foreign tourists undertaking safaris.