China and India are Fighting Over the Dalai Lama's Peaceful Visit To A Disputed Territory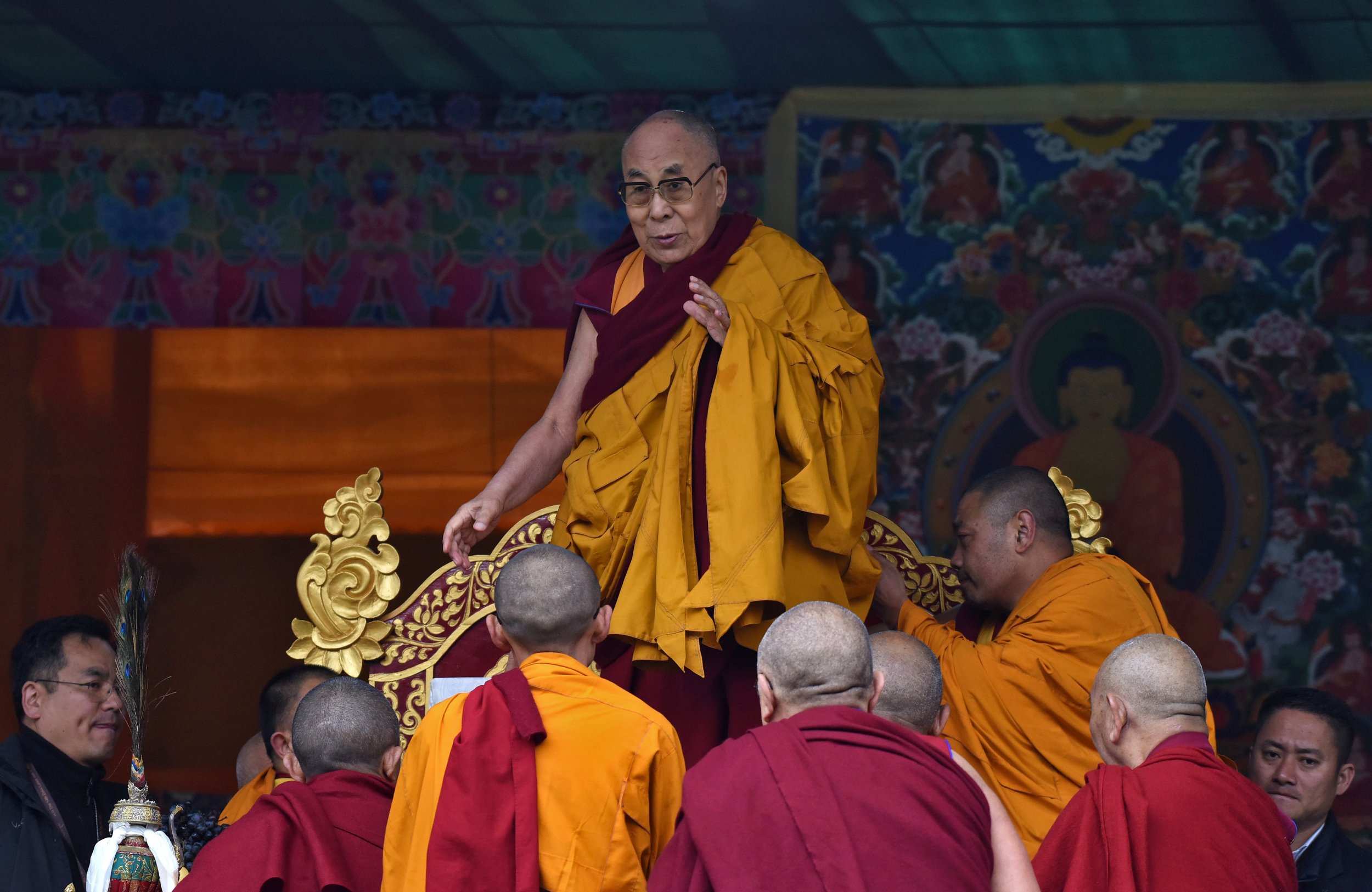 China sent a firm message to India Wednesday that it was displeased with its decision to allow the Dalai Lama to visit a disputed territory on the India-China border. The peaceful mission this week to Arunchal Pradesh, an eastern Himalayan region controlled by New Delhi but deemed "southern Tibet" by China, could stoke tensions between the two countries after years of strained relations over the Tibetan spiritual leader.
China, which considers the Dalai Lama a dangerous separatist, said India's decision had "severely damaged China's interests and China-India relations."
"China expresses firm opposition to this and will lodge stern representations with the Indian side," foreign ministry spokeswoman Hua Chunying told reporters during a regular briefing in the Chinese capital.
India defended its decision to allow the Dalai Lama to travel freely to the Buddhist-majority state. The Dalai Lama, an 81-year-old Buddhist monk and Nobel peace laureate, was expected to host three days of spiritual teachings this week in the remote region. He was greeted by musicians and dancers in the town of Bomdila Tuesday as he began his travels, Reuters reported. The trip marked his second visit to Arunachal Pradesh in eight years and his seventh overall. He said the purpose of his visit was to promote religious harmony.
"His visit to this part of the country is totally religious," the state's chief minister, Pema Khandu, told Reuters Television. "As far as the boundary issue is concerned, I have also maintained that we don't share our boundary with China, but we share our boundary with Tibet."
It's unclear whether China will act on its threats against India. The Dalai Lama fled from Tibet in 1959 for asylum in India and now lives in the Indian town of Dharamsala, where his supporters operate a small government in exile.
"The government has clearly stated on several occasions that His Holiness the Dalai Lama is a revered religious leader, who is deeply respected by the Indian people," India said in its latest statement on the matter. "The government, therefore, urges that no artificial controversy be created around his present visit to Arunachal Pradesh."
But China cautioned that it wouldn't simply accept India's decision to allow the Dalai Lama to carry out anti-China separatist activities in its territory. China and India fought a bloody war over the disputed border region 50 years ago, and China still claims about 35,000 square miles in Arunachal Pradesh.
"We demand that India immediately cease using the Dalai Lama's mistaken behavior to damage China's interests," Hua said of this week's trip. "It will not bring any benefit to India. China will take necessary measures to firmly safeguard its territorial sovereignty and legitimate rights."