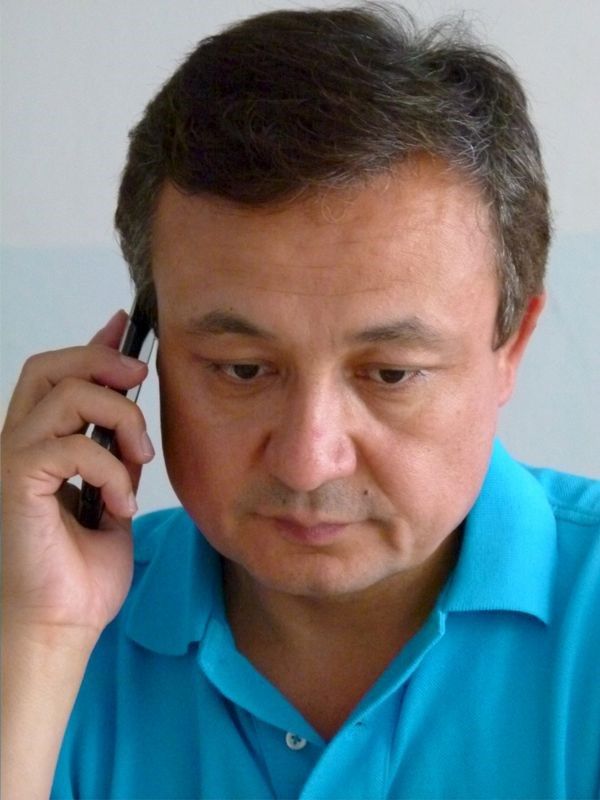 Political dissidents who flee their countries to escape persecution do not always find safety in their newly adopted homelands. Many are targeted by repressive regimes that try to silence their critics from afar, sometimes even by putting their lives at risk. Dramatic abductions and assassinations of exiled politicians are not unheard of, but nowadays countries have smarter ways of harassing individuals across borders. They do this, for example, by using Interpol 'red notices' to smear their critics, restrict their activities, and to force them back to the very countries they have fled.
This problem is only too familiar to Dolkun Isa, a political activist and a vocal critic of the Chinese government's policies against the Muslim Uighur people. Grave human rights violations against the Uighur population in the northwest of China are well-documented. According to Human Rights Watch's 2018 World Report, the Chinese government has "long conflated peaceful activism with violence in Xinjiang, and has treated many expressions of Uighur identity, including language and religion, as threatening."
A recent New York Times article from inside Xinjiang province, the Uighur's homeland in western China, described an almost-total surveillance state: Uighur are tracked almost everywhere they go, their communications monitored as a matter of course. A recent report suggested up to 120,000 Uighur are currently held in "reeducation camps."
Isa, now head of the World Uighur Congress, fled China in the 1990s to escape persecution for his political views in support of Uighur rights. He settled in Germany after being recognized as a refugee, only to find out a few years later that China had issued a red notice against him.
The existence of the red notice was used explicitly by the Chinese government to legitimize their labeling of Isa as a 'terrorist,' a designation given far too widely to Uighur activists, and to undermine the political views he espoused. But it also had serious practical implications for him, as he risked being arrested every time he traveled internationally. In the past ten years, Isa has been denied entry into several countries where he had been due to attend human rights conferences, and in July 2017, he was arrested in Rome, just moments before he was due to speak at the Italian Senate about Uighur issues.
Last week, Isa learned that Interpol had scrapped his red notice, almost 20 years after he first found out about it. The timing of this deletion is no coincidence. It was made possible by the recent reforms adopted by Interpol, and it sends out a firm message to the countries that have been misusing its systems that they can no longer get away with using red notices to harass dissidents. It may also allay concerns of some human rights campaigners. A statement from the Chinese foreign ministry said the government was dissatisfied with the decision Isa remained a terrorist in their eyes.
Interpol is not supposed to allow the use of red notices for political purposes, and it should have been clear to the organization that Isa's was indeed political. He had, after all, been recognized as a refugee, and there was a clear link between his political activities and his red notice. However, as Fair Trials and other human rights groups have highlighted, Interpol has had serious difficulties enforcing its own rules, particularly because it did not have an efficient, independent complaints system that made it possible for individuals to challenge their red notices effectively.
Over the past few years Interpol has begun to recognize that it has to do more to ensure that its red notices are being used for their intended purpose, not as tools for exporting repression. It has, for example, introduced a policy to protect refugees from abusive red notices, and in 2016, it announced sweeping reforms of its complaints system, the Commission for the Control of Interpol's Files.
The optimism over these reforms may have been dampened somewhat by the fact that during the same year, Meng Hong Wei, a Chinese official, was elected as the new head of Interpol. This sparked an outcry from human rights groups, who were quick to point out China's poor human rights record, and highlighted that China was known to misuse Interpol to target refugees and dissidents like Isa.
If used properly, red notices are an important tool in the fight against international crime, but they can also be misused by repressive regimes to harass and intimidate political dissidents by wrongly labeling them as criminals and terrorists.
But Interpol will need to do much more than delete a few high-profile red notices to prove its human rights credentials. Isa's notice is just one of many problematic alerts that have been circulated through Interpol's databases over the years, and as demonstrated by the arrests of Turkish journalists Dogan Akhanli and Hamza Yalcin in Spain last year, Interpol has much work to do to ensure that abusive red notices do not enter its systems in the first place.
Bruno Min is legal and policy officer at Fair Trials.