China: App Offering Wonder Woman Sex Doll for Rent Faces Backlash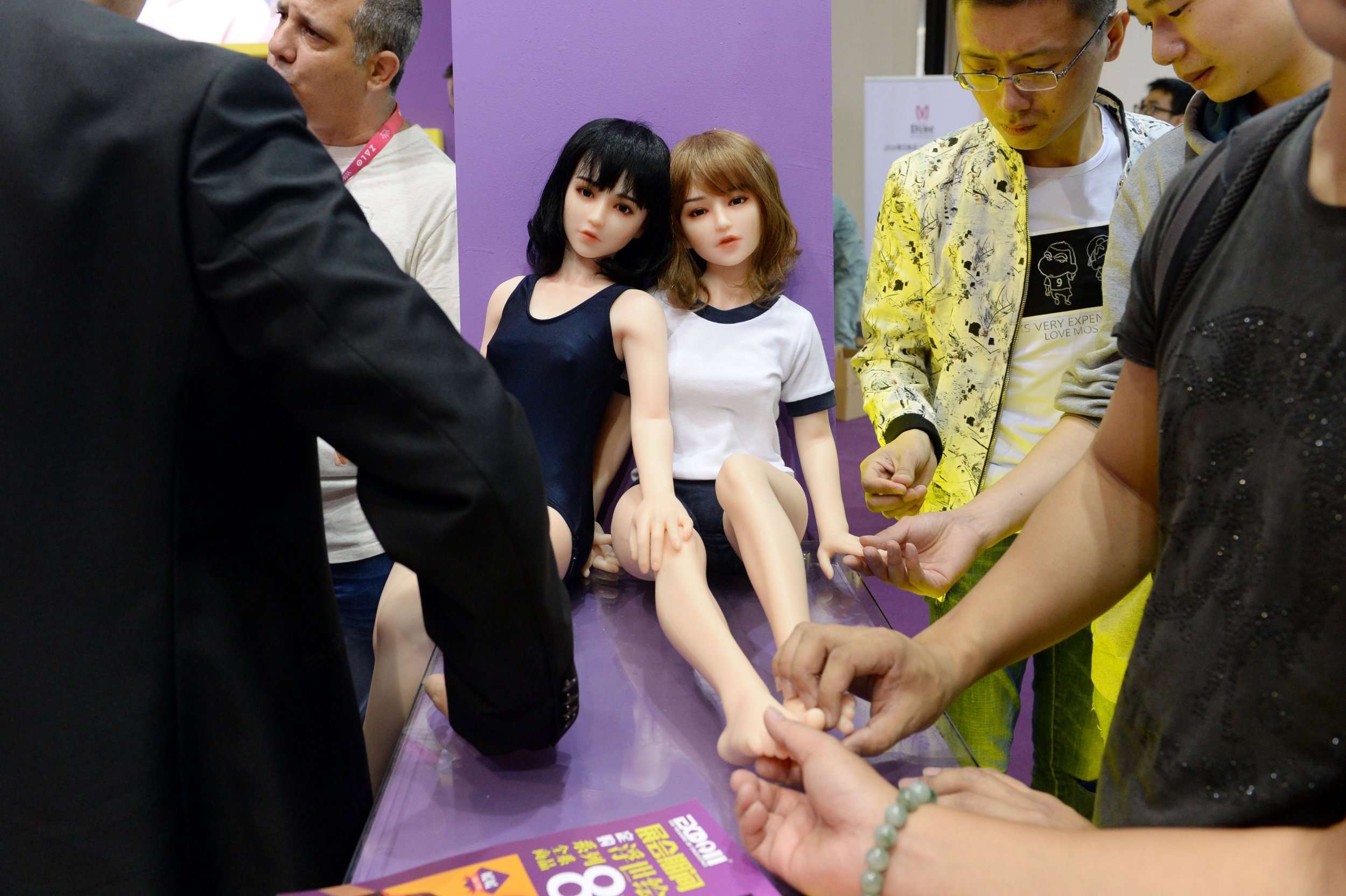 A sex dolls rental service that was hailed as another step forward for China's sharing economy was shut down after less than a week in operation.
The start-up, known as Ta Qu and translated as "Touch" in English, proposed the service as a way to improve lonely Chinese men's sex lives by releasing an app allowing users to rent sex dolls.
The app was advertised on the microblogging platform Weibo as a "sharing girlfriend" service offering realistic sex dolls that were "totally submissive and can meet the needs of the single home boy."
The sex dolls offered came in five models reflecting different ethnicities: "Greek bikini model," "U.S. Wonder Woman," "Korean housewife," "Russian teenager" and "Hong Kong car race cheerleader." Each model came with different outfits, different measures and personalizable hair and eye color and the lower body parts would be changed after every rental: "Please remove the lower parts before returning. After the lower parts are cleaned, the doll can be used repeatedly," the instructions read.
The cost varied from $45 for 24 hours to $198 for a week, and users were required to provide a $1,220 deposit. The service was advertised in downtown Beijing last week. The app reported 2,000 orders, according to Ta Qu's spokesperson, despite social media users dubbing it "vulgar" and "disgusting," and accusing it of sexism.
"They are showing women... [though they are dolls] It is disrespect to women," commented Weibo user @Lvtianpei, quoted in local media.
Chinese police slapped a fine of "several thousands of yuan" on the company for holding "vulgar activities disturbing social order," according to local media reports.
Finally, the company announced Monday it had suspended the project in a statement posted on their Weibo account. The company said it was collaborating with the authorities and apologized for the "negative influence" of the project at a time of "key meetings," an apparent reference to the Communist Party of China's 19th National Congress, opening on October 18.
China is a huge hub for technology start-ups who seek to tap into one of the world's biggest markets for smartphone users. Beijing already offers sharing services from biking rentals to baby strollers, gym rooms and umbrellas. A Chinese start-up made headlines when their 300,000 umbrellas went missing in the first few weeks of activity.
It remains unclear whether Ta Qu could have had more success with its dolls, but the company's sharing service wasn't its only activity. A spokeperson told Motherboard Ta Qu also sells sex toys and condoms and serves as a forum of 500,000 active users. The company claims its aim is to sexually liberate China and address the needs of the millions of Chinese men who cannot find a partner.
In fact, after imposing a now-abandoned one-child policy for decades on a society that traditionally devalued female lives, China faces an enormous gender imbalance, with men of marrying age projected to outnumber females by at least 30 million by 2020.
The sex dolls rental service may have been a questionable solution, but the underlying problem remains. In its statement, the company said it will pursue its mission through other means: "Touch will continue to put corporate social responsibility as a priority while actively exploring healthy and harmonious sexual lifestyles. Sex itself is not vulgar. Making more Chinese people experience the pleasure of sex is still the goal we strive for," it said in its statement.