China's Apple May Be Launching a New Electric Vehicle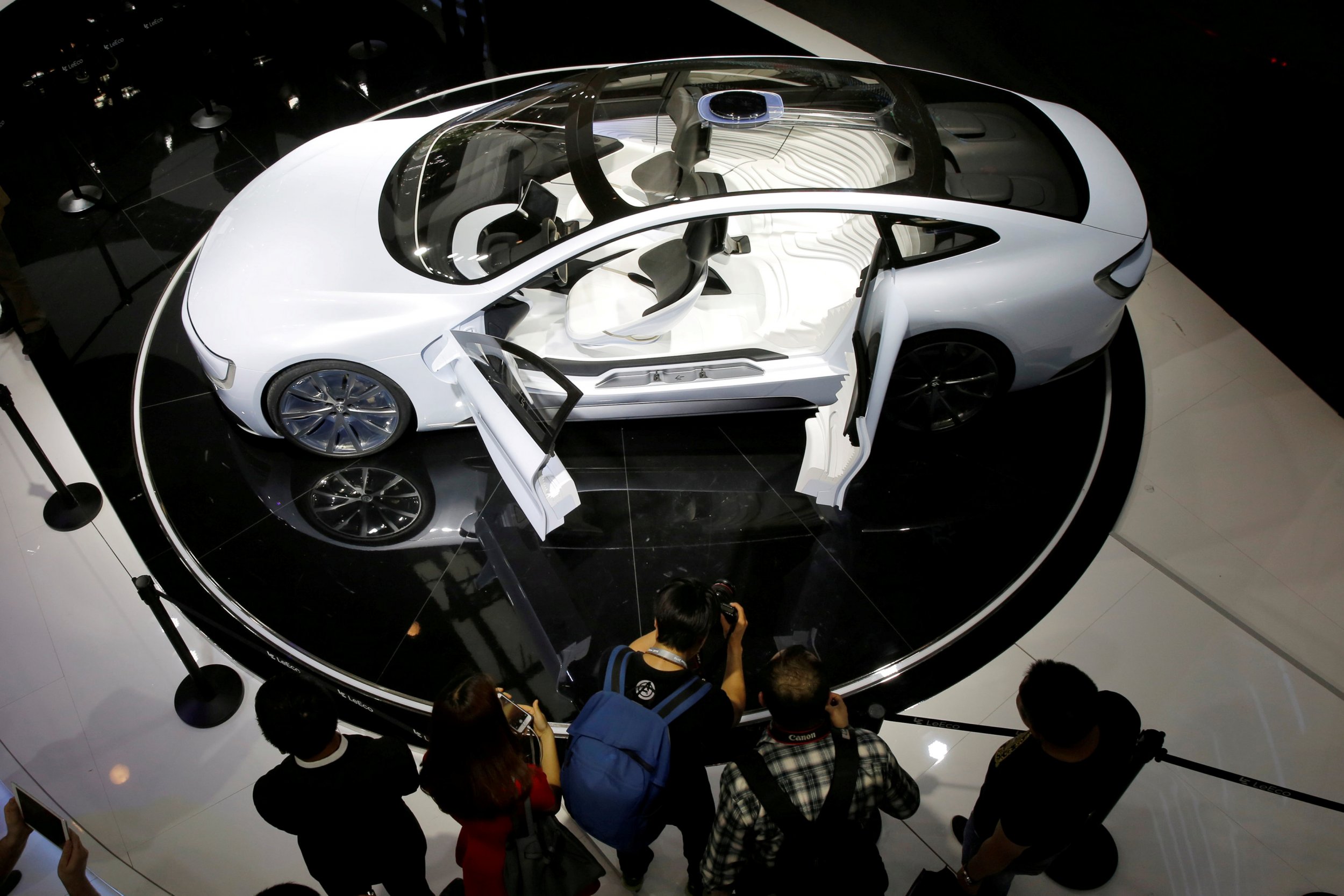 Xiaomi, a tech giant known as 'China's Apple', may be launching a new electric vehicle on Monday.
In a Chinese-language teaser image shared on the popular social network Weibo, the company revealed that it would make a special announcement, reports NDTV.
The poster shows tire marks from either a car or bike, and promises that it will include an anti-lock braking system, cruise control, and regenerative braking—a feature most commonly found in electric cars.
This is not the first time that Xiaomi has launched an electric vehicle; in June, it released its first foldable electric bike.
The technology firm was initially known for making low-cost but high-end smartphones, securing a devoted fan base in China. In recent years, it has branched out into producing "smart home" gadgets such as air purifiers, temperature sensors and fitness trackers.
Xiaomi has previously attracted high-profile accusations of copyright "theft" over the striking similarities to Apple in its smartphone designs—a chargeit has denied.
China is the world's largest electric vehicles market, with billions of dollars being invested in the booming industry by Chinese entrepreneurs keen to cash in on consumers' growing appetite for fuel-efficient, technologically advanced vehicles.
The Chinese government in particular want to promote the widespread use of new-energy vehicles as a way of tackling the country's nationwide pollution levels.
The WSJ reported that government legislators are currently in the process of drafting a bill which requires electric vehicles to account for at least 8 percent of auto manufacturers' outputs. Sales of electric vehicles in China doubled in the first nine months of this year, and the government anticipates that this figure will rise exponentially.