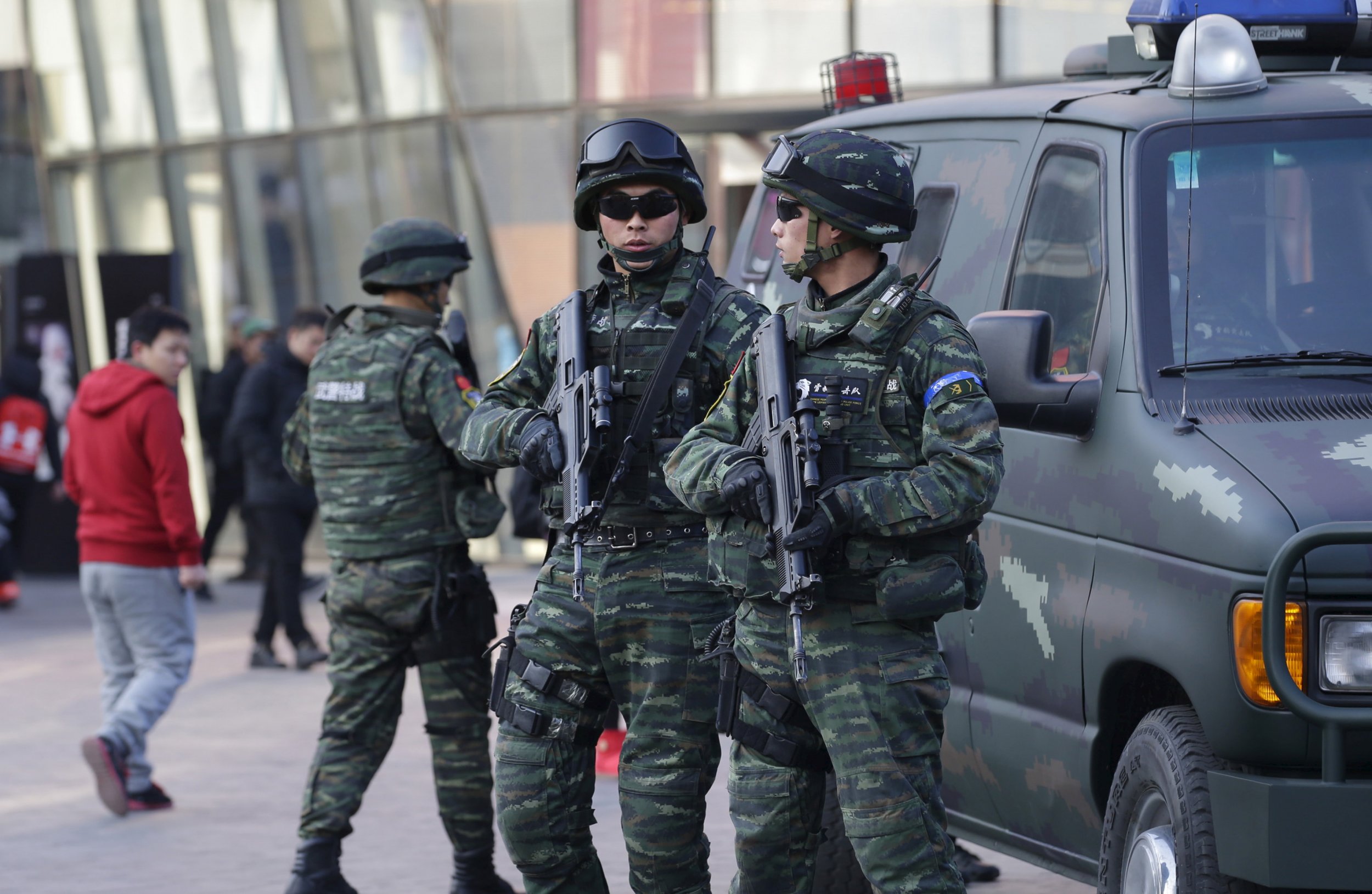 Chinese lawmakers approved the country's first-ever counter-extremism bill on Sunday, state news media reported. Measures outlined in a prior draft version were criticized as overreaching by human rights organizations, business groups and political leaders including U.S. President Barack Obama.
The law, which comes into effect on January 1, 2016, was published by China's Xinhua state news agency and implements a series of policies that Beijing argues will help China deal with an increased security threat from extremism in the country's western Xinjiang region. Hundreds of people have died in the region as Muslim Uighurs lead an insurgency against the Chinese regime over perceived mistreatment.
The bill will require technology companies to hand over the sensitive information about their customers if state security services request it for the purposes of counter-extremism. The law states that communications and Internet companies operating in China "shall provide technical interfaces, decryption and other technical support and assistance to public security and state security agencies when they are following the law to avert and investigate terrorist activities."
An Weixing, a Chinese official in the Public Security Ministry, said that attacks by Uighur militants were the main driver behind the country's landmark law.
"Terrorist attacks have caused heavy losses of people's lives and properties, posing a serious threat to our security, stability, economic development and ethnic unity," the official said, according to Xinhua.
Xinhua reported that "terrorism" in the bill is "defined as any proposition or activity—that, by means of violence, sabotage or threat, generates social panic, undermines public security, infringes on personal and property rights, and menaces government organs and international organizations—with the aim to realize certain political and ideological purposes."
Human rights groups have expressed concern that Beijing's definition of "terrorism" is too wide. Human Rights Watch said in January that the draft legislation was a "license to commit human rights abuses."
In an interview with Reuters in March, Obama said he was "concerned" that U.S. tech companies may find it difficult to do business in China if the government was able to "snoop and keep track of all the users of those services" and said that he had raised his opinion on the new bill with Chinese President Xi Jinping.
"As you might imagine, tech companies are not going to be willing to do that," he said.
"Those kinds of restrictive practices I think would, ironically, hurt the Chinese economy over the long term because I don't think there's any U.S. or European firm, any international firm, that could credibly get away with that wholesale turning over of data, personal data, over to a government," he continued.
The Chinese government has ordered authorities to guard against a Paris-style attack on the streets of the country's capital city. Last week, Chinese police reinforced the Sanlitun shopping district in Beijing as a number of foreign embassies warned of an increased security threat in the area.