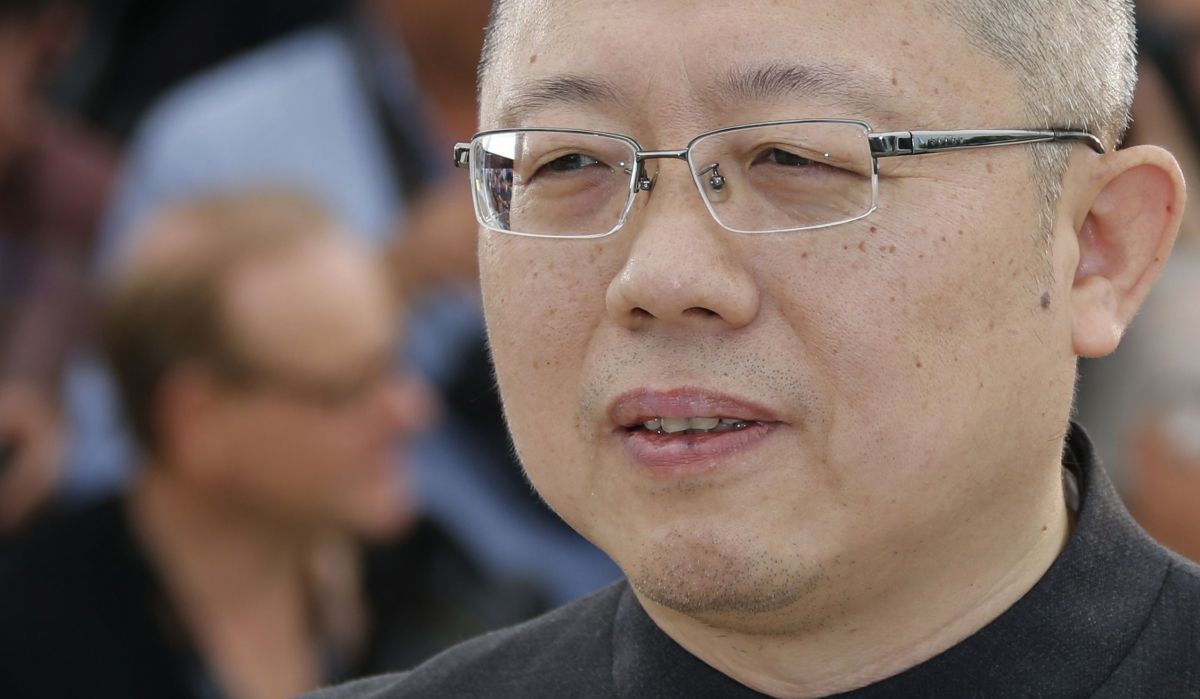 Chinese film regulators have approved screenings of a movie featuring a gay relationship for the first time, according to its director, Wang Chao, who broke the news via a post on Weibo, the Chinese version of Twitter. Chao described the decision as "a small step for the film department and a big step for the members of the film industry."
The film, called Seek McCartney, follows a secret cross-cultural relationship between a French and Chinese man and is being hailed by critics as "a breakthrough in the country's heavily censored media," reports AFP. It was co-produced by studios in France and China, and stars popular Chinese singer and actor Han Geng and French actor Jeremy Elkain, playing the lead roles.
However, Chinese LGBT filmmaker and rights activist, Fan Popo, said it was too soon to celebrate given the Chinese government's unpredictable implementation of censorship. "The fact that this film can be released in theatres doesn't mean gay films in the future will be able to be released in China," he told AFP, adding that the screening "depends heavily on the individual censor's whims."
While gay characters have appeared in supporting roles in Chinese films, Seek McCartney is the first film permitted for release in the country to feature a plot centered entirely on a homosexual couple. Previously, films with narratives about homosexual relationships have been banned from release in China, including Ang Lee's Oscar-winning cowboy romance Brokeback Mountain in 2006. Chinese regulators reportedly deemed the film to be too controversial. However, films with gay films are easier to access via the video market in the country, according to entertainment magazine Variety.
Homosexuality in China was only decriminalised in 1997 and removed from the Ministry of Health's list of mental illnesses in 2001. According to newspaper US-China Today, homosexuality is reportedly becoming more accepted in cities. Walter Williams, a University of Southern California professor who has been studying gender and sexuality in Asia since 1983, told the newspaper: "China right now is very similar to the U.S. in the 1960s, in regards to homosexuality...but I think that at the rate China is moving along, we will see China at the forefront of gay liberation."