Army Veterans Who Protested for Better Benefits from China's Communist Party Jailed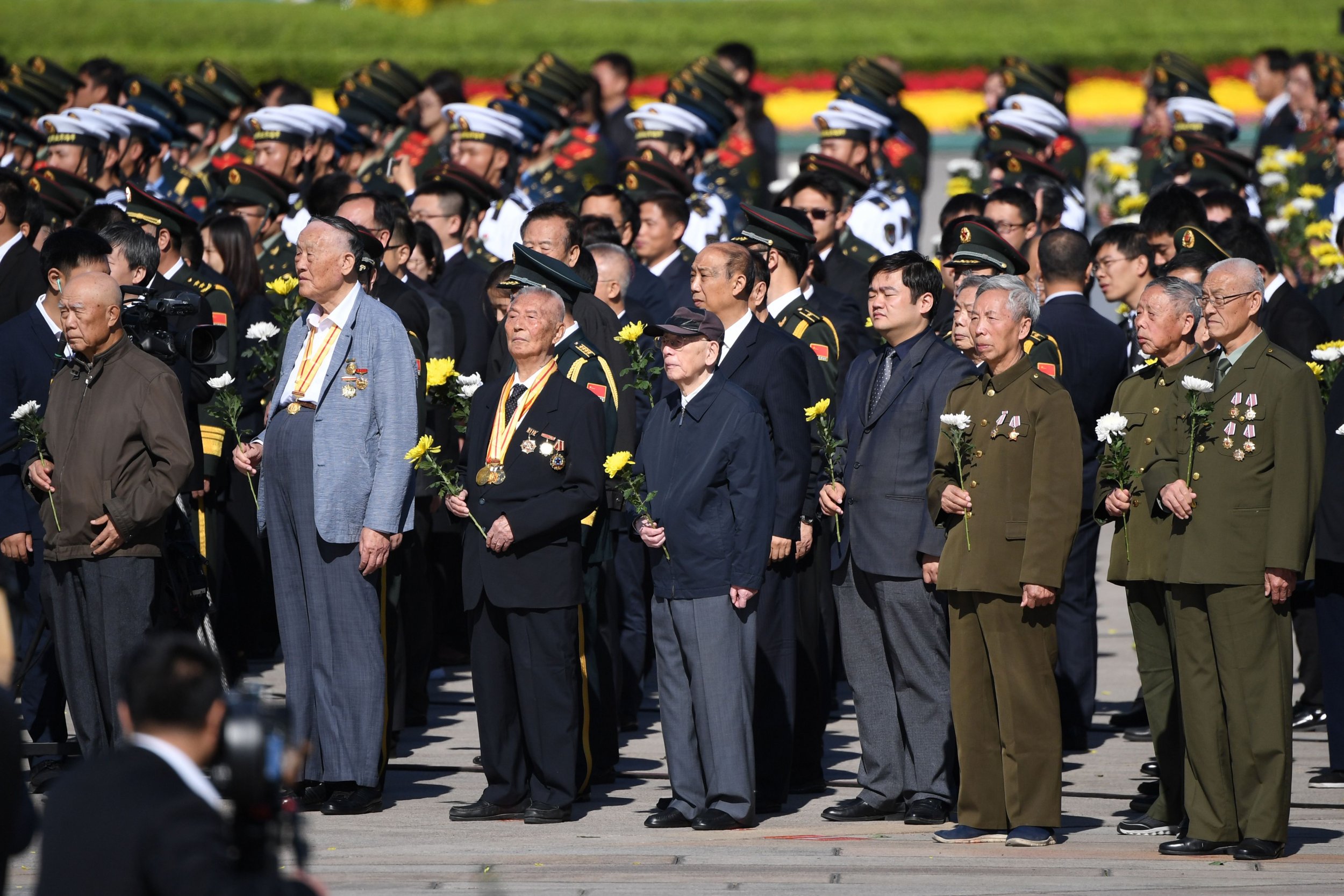 A number of retired soldiers from the world's largest standing army have been jailed for their role in rare protests pushing the ruling Chinese Communist Party to deliver better veteran benefits.
At least 18 veterans were sentenced for up to six years in prison for organizing allegedly violent protests last year. Courtsin Weifang in the Shandong province and Xuzhou in the Jiangsu province handed down the rulings, according to a report published Friday by the official Xinhua News Agency and carried by the Chinese Justice Ministry. The Associated Press put the total number of those sentenced for the demonstrations at 47.
The terms ranged from two to six years, some of which were suspended, and charges included "gathering crowds to disturb social order" and "intentional assault." All of the defendants reportedly pled guilty.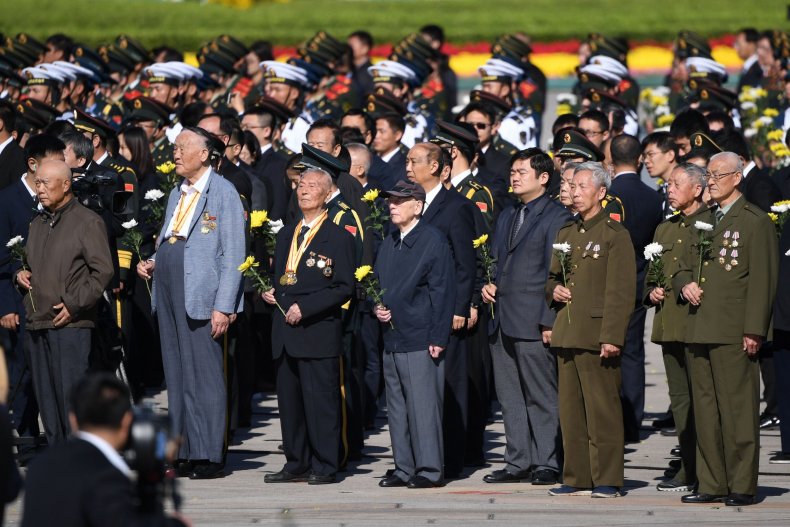 China has a long history of suppressing dissent, even after the end of the widespread reforms enacted by Chinese President Deng Xiaoping following the death of his predecessor, People's Republic founder Mao Zedong. In one of the most infamous examples, Deng ordered a military crackdown against mass demonstrations organized around Tiananmen Square in the Beijing in 1989, leading to hundreds or potentially thousands of casualties. The Chinese Communist Party has since gone to great lengths to clamp down on groups that have the potential to rally large followings.
While protests have continued to occasionally spring up across China over the years, President Xi Jinping has faced recent challenges from one of his most staunch bases of support—the People's Liberation Army. Xi has enacted sweeping reforms designed to modernize his military's war-fighting capabilities, but has been criticized for laying off up to 300,000 troops and potentially ignoring the needs of a growing pool of some 57 million former service members.
Beginning early last year, veterans began mobilizing around the country and attracted international headlines in June when they converged in the Zhongjiang and Jiangsu provinces, in response to allegations that authorities had beaten veterans. Things grew increasingly violent as Chinese security forces clashed with the former soldiers on a larger scale.
Up to 1,000 protestors swarmed Zhenjiang, in Jiangsu province, and the courts alleged that the veterans deliberately took on police using bricks, bottles and sticks, injuring some. In Pingdu, around 300 veterans came allegedly armed with sledgehammers and fire extinguishers in October. In addition to charging them for unruly behavior, the Chinese Justice Ministry has accused some of the jailed veterans of having "fabricated and disseminated false information" in regards to their treatment by authorities.
Reports outside of China's strictly maintained media paint a different picture. Veterans complained of their needs not being sufficiently addressed by the Ministry of Veterans Affairs, which was established by Xi last March amid mounting unrest among the ranks of retired troops, and of being met with brute force, rather than reform.
The U.S. has accused China of sweeping human right abuses, including the detainment of up to 1 million members of its Muslim Uighur minority in "re-education centers." Speaking at a briefing that accompanied the release of Washington's annual human rights report last month, Secretary of Mike Pompeo said China was in "a league of its own when it comes to human rights violations."
Beijing hit back at the report. A Chinese Foreign Ministry spokesperson rejected the U.S. findings, saying he "would advise the U.S. to reflect upon their own human rights situation at home and deal with their own issues first," such as "shocking gender discrimination" and "immigration tragedy."