China Arrests 11 For Causing Deadly Shenzhen Landslide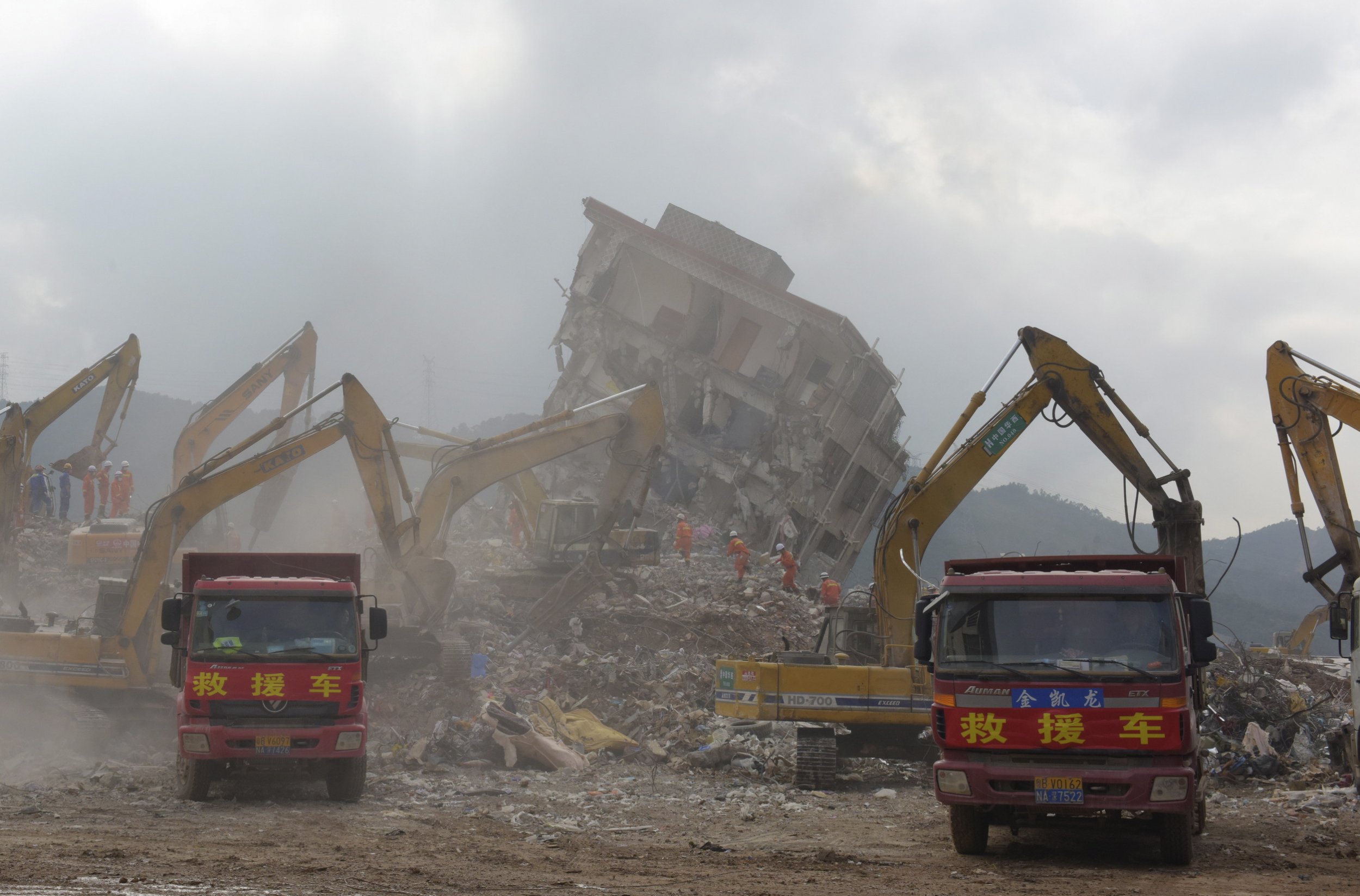 Chinese authorities have charged 11 people with negligently causing the Shenzhen landslide on December 20 that left 12 people dead and 62 missing, presumed dead. The disaster occurred when a hill of construction waste collapsed as a result of heavy rainfall.
Prosecutors in the southeastern city said in a statement on Thursday that the landfill's dispatcher and supervisor, and the chief and deputy manager of the company in charge were among those arrested, the BBC reports. The force of the landslide was so strong that it demolished several buildings. The arrests follow reports in the Chinese media that Shenzhen police had taken "coercive measures" against 12 people on December 28—believed to include those charged today.
If found guilty, those in custody will face severe punishments. Officials have made it clear they believe the landslide was man made. One week after the disaster, a man in charge of regulating construction sites—known only by his surname, Xu—allegedly jumped to his death. It is not known whether he was under police investigation, the Guardian reports.
Other people that authorities believe are partly responsible for the landslide are on the run. A public appeal has been launched asking people for help in apprehending them.