China Asks U.S. Businesses for Help to Stop Trump's Trade War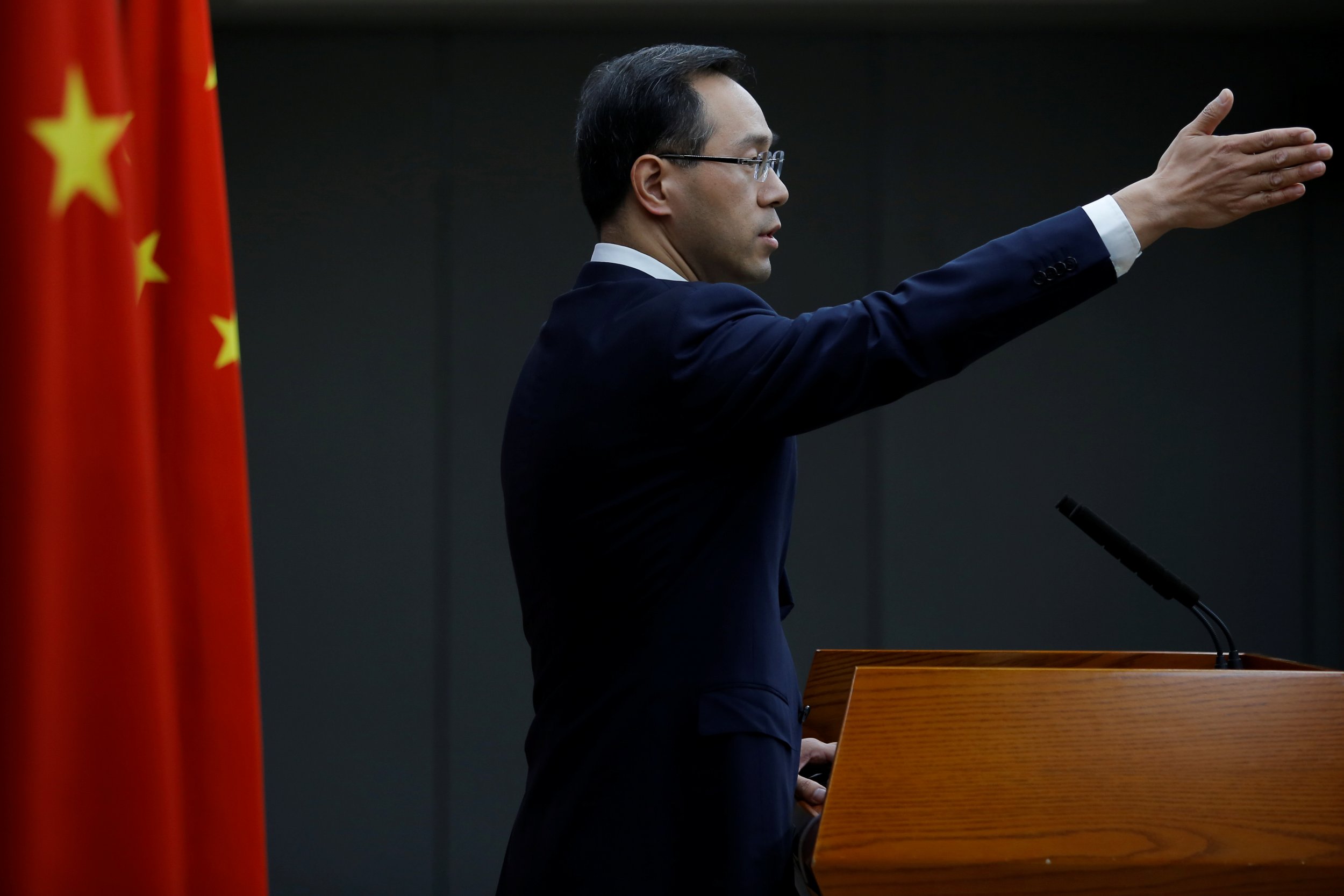 China is appealing to U.S. businessmen to stop President Donald Trump's so-called trade war between the world's top two economic superpowers. Chinese state media published Sunday an article calling on industrial and commercial leaders in the U.S. to stand up to the White House's plans to bring an additional $100 billion in tariffs against China's exports, Reuters reported.
"We call on the international business community including the United States industrial and commercial circles to take prompt and effective measures and urge the U.S. government to correct its errors," said state newspaper People's Daily.
Trump has sought in recent weeks to fulfill a campaign promise to target China's economy. Trump has said he will pass extra tariffs on China after it imposed $3 billion of tariffs on U.S. products, such as fruits, nuts and wine. Beijing was responding to the U.S.'s plan to bring tariffs on $50 billion worth of Chinese products.
China said it was considering a "fierce counter strike" if Trump moves forward with his proposals. It has also sought help from other world leaders, filing a complaint with the World Trade Organization Friday.
U.S. businesses seem inclined to back China's position, with many complaining the tariffs will make other countries more attractive to Chinese buyers. "Growing trade disputes have placed farmers and ranchers in a precarious position," Zippy Duvall, a Georgia farmer and president of the American Farm Bureau Federation, said in a statement Friday. "We have bills to pay and debts we must settle, and cannot afford to lose any market, much less one as important as China's."
Patrick Delaney, a spokesman for the American Soybean Association, told The New York Times his group was working to stop the tariffs from taking effect. "It's a whole lot easier not to wreck the car in the first place than it is to think about what a repair might look like," he said.
Trump insists the U.S. must stand up to China. He tweeted Saturday: "The United States hasn't had a Trade Surplus with China in 40 years. They must end unfair trade, take down barriers and charge only Reciprocal Tariffs. The U.S. is losing $500 Billion a year and has been losing Billions of Dollars for decades. Cannot continue!"