China Asks U.S. To Return Mystery Seeds Shipped To Multiple States, Will Conduct Investigation Into Origins
China asked the U.S. on Tuesday to return mystery seeds, that were shipped to several U.S. states, so they can conduct an investigation into the origins.
"Plant seeds are articles prohibited as imports or in transit or admitted conditionally for [Universal Postal Union] member countries," Chinese foreign ministry spokesperson, Wang Wenbin, said during a news briefing on Tuesday. "China Post strictly follows the UPU provisions and prohibits seeds from conveyance by post USPS [United States Postal Service] recently found some packages of seeds with address labels suggesting they were sent from China."
Wang added that following "verification" with the China post, the address labels on the seeds "turned out to be fake ones with erroneous layouts and entries."
"China Post has contacted USPS, asking it to send those fake packages to China for investigation," Wang added.
His comments today came shortly after agriculture departments in several U.S. states issued warnings about spontaneous shipments of foreign seeds. According to pictures and statements from agriculture officials, the packages appear to be sent from China's postal company and display Chinese lettering on the outside.
On Monday, the Whitehouse Police Department in Ohio, posted a picture of the package of seeds they recently received and wrote that after researching, "it does appear that these seeds are tied with an online scam called "brushing"."
"A brushing scam is an exploit by a vendor used to bolster product ratings and increase visibility online by shipping an inexpensive product to an unwitting receiver and then submitting positive reviews on the receiver's behalf under the guise of a verified owner," the department said in their post. "Although not directly dangerous, we would still prefer that people contact us to properly dispose of the seeds."
The North Carolina Department of Agriculture also issued a press release advising residents who received the mysterious seeds "not to plant these seeds because they could be a pathway for introduction of invasive species, insects and plant diseases."
The department of agriculture in Tennessee issued a similar statement on Monday to Facebook, writing that their partners at the U.S. Department of Agriculture believe the shipments may be part of a "brushing scam."
Similar warnings were also issued in several other states such as Florida, Kentucky and Maryland.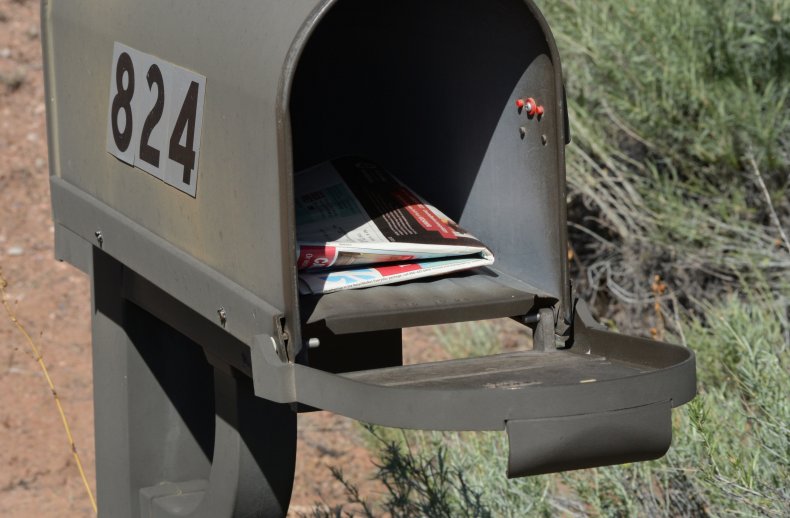 While speaking to the New York Times on Monday, Virginia Department of Agriculture and Consumer Services spokesperson Michael Wallace said that the state agency had received "over 900 emails and several hundred telephone calls" from residents that claim they have received the mysterious seeds.
In a statement issued on Tuesday, the USDA said that the "USDA's Animal and Plant Health Inspection Service (APHIS) is working closely with the Department of Homeland Security's Customs and Border Protection, other federal agencies, and State departments of agriculture to investigate the situation."
"USDA is currently collecting seed packages from recipients and will test their contents and determine if they contain anything that could be of concern to U.S. agriculture or the environment," the statement added.
In a statement emailed to Newsweek, USPS public relations manager David Partenheimer, said the Postal Inspection Service was aware of the mailings.
"We are consulting with our federal, state and local partners. If customers receive one of these unsolicited seed mailings, they should dispose of the seeds properly in accordance with directives from local authorities," he added.
Newsweek was directed to the comments made during Wang's press conference after reaching out to the Chinese Embassy for comment.