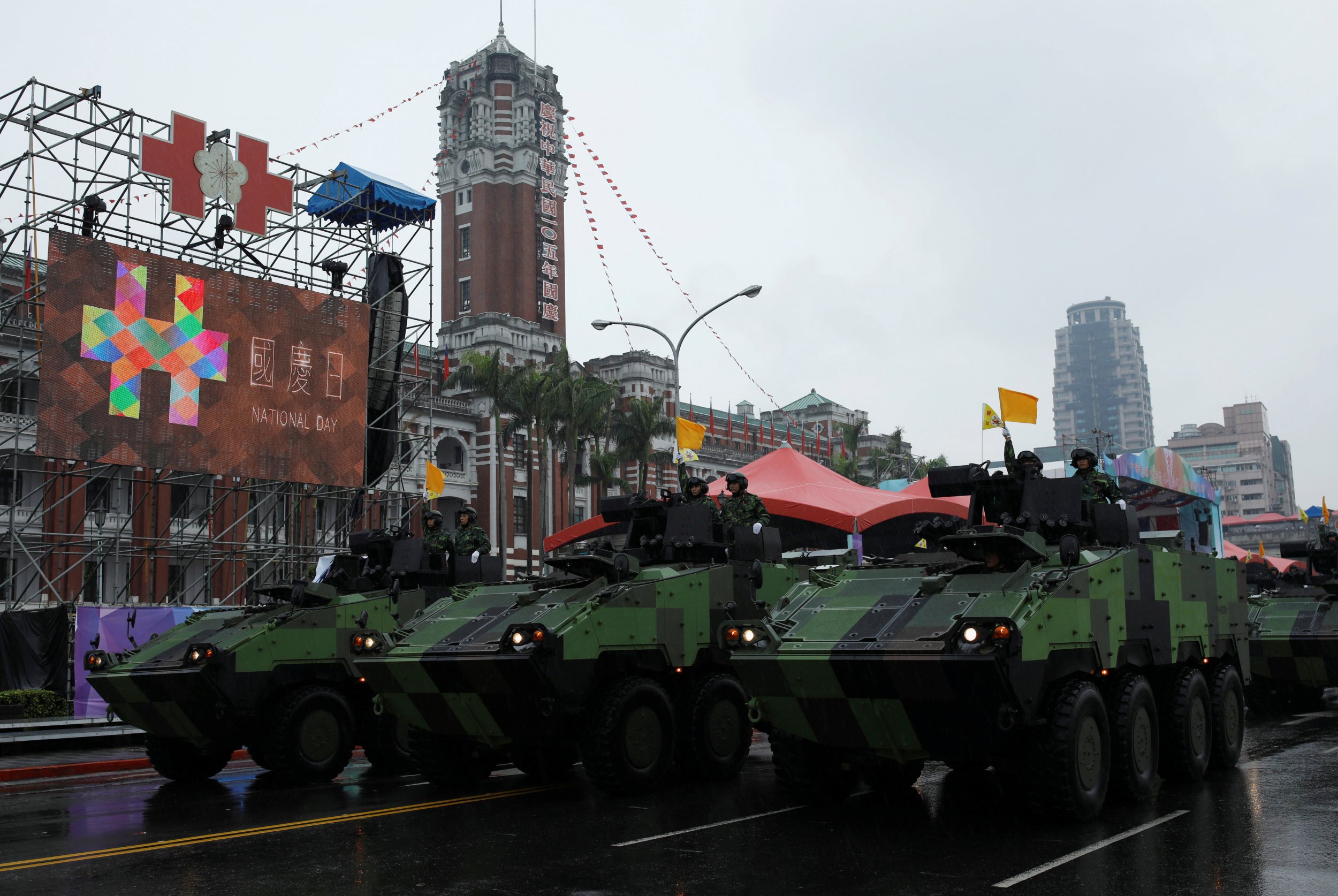 President Donald Trump's administration has considered a lucrative arms deal with Taiwan ahead of a major visit by Secretary of State Rex Tillerson to China later this month. Sending U.S. weapons to Taiwan is likely to strain relations between the world's two biggest economies. escalating tensions in the already fraught Asia-Pacific region.
The weapons sale, worth reportedly up to $1 billion, had previously been approved by the Pentagon and the Department of State, but was blocked by former President Barack Obama's administration in early December, around the same time that then President-elect Trump controversially accepted a phone call from Taiwan's President Tsai Ing-wen. Since 1979, the U.S. has recognized Beijing as the sole representative of China, as opposed to Taipei's government, which fled mainland China to Taiwan after losing the civil war to Mao Ze Dong's communist movement in 1950. Trump has routinely criticized China over its trade policies.
While Pentagon spokesperson Cmdr. Gary Ross could not reporedly confirm any "pre-decisional matters," to the Washington Free Beacon, he did emphasize that "the objective of our defense engagement with Taiwan is to ensure that Taiwan remains secure, confident, free from coercion and able to engage in a peaceful, productive dialogue to resolve differences" in way that worked for both Taipei and Beijing.
The U.S. has already supplied Taiwan with some military gear including two decommissioned U.S. Navy frigates handed over last week, according to Defense News. Taiwan, however, has sought more high-tech weapons and equipment, which China has often restricted its rival from obtaining. Taiwan's defense ministry released Thursday its "Quadrennial Defense Review" in which it laid out plans to acquire stealth fighters and bolster its defenses against what it perceived to be a threat posed by Beijing, according to Taiwan Times. Some Taiwanese lawmakers criticized the defense document for lacking a comprehensive strategy for boosting the military capabilities of the nation, estimated to be the seventh-highest defense spender in the world.
The U.S. and China, on the other hand, were estimated to be the biggest and second-biggest spenders on their miltaries, respectively. Defense experts have also projected the pair to possess the most powerful and third-most powerful militaries, respectively. In terms of nuclear weapons, the U.S. has built up the second-largest arsenal with China coming in fourth. The two nations have never fought a war, but recent provocations between China and U.S. allies in the Asia-Pacific, where Beijing has made vast territorial claims, have sparked tensions.