China Quotes Martin Luther King Jr. to Attack U.S. Cold War 'Discrimination'
A leading voice for the Chinese government has taken aim at Washington policies that he said were outdated and biased against Beijing, and he did so using a quote from one of the U.S.'s most famous civil rights leaders.
Wang Guoqing, a spokesman for the Chinese People's Political Consultative Conference tasked with advising China's government on behalf of its parliament, said Friday that China's expanding role in international affairs was an inevitable part of its political rise in recent years and said that attempts to portray it otherwise were based in "prejudice, discrimination and enmity," according to the Associated Press. Responding to a question regarding Western accusations of Chinese "infiltration" abroad, Wang quickly shot down the charge as being "concocted" to distort China's true intentions.
Related: China military joins Syria war debate and displays new weapons at home
"Regretfully, we see that certain people in the West, their bodies are in the 21st century, but their brains are still stuck in the Cold War era," Wang told reporters, according to Reuters.
He then channeled Martin Luther King Jr., a Baptist minister who championed civil rights for African-Americans and challenged the U.S. government before being shot dead in 1968.
"Men often hate each other because they fear each other; they fear each other because they don't know each other; they don't know each other because they cannot communicate; they cannot communicate because they are separated," Wang said, quoting an excerpt of King's 1958 book on the iconic Montgomery bus boycott that took place years earlier.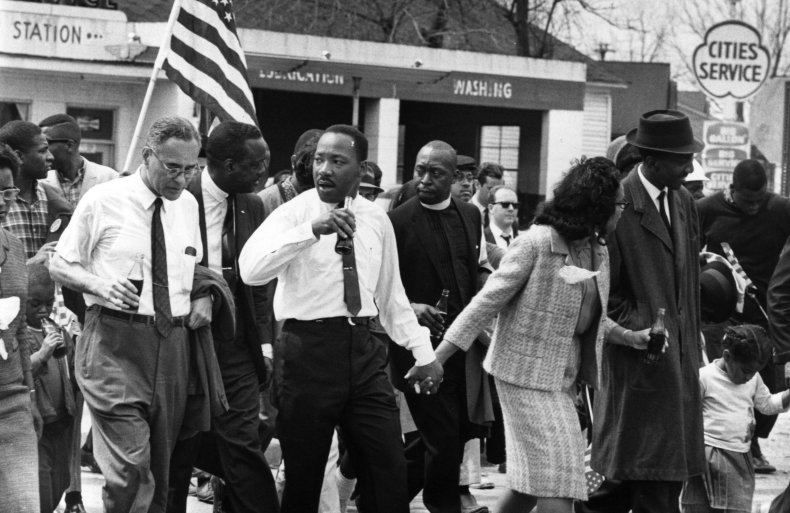 World War II allies the U.S. and China fell out after the latter's government was forced into exile in Taiwan by a Communist takeover in 1949. The newly formed People's Republic of China sided with the Soviet Union as the Cold War grew hot, and backed North Korean troops against U.S. and U.N.-supported South Korea in the 1950s. It wasn't until 1972, the year President Richard Nixon met Chinese Communist Chairman Mao Zedong, that the U.S. recognized Beijing as the sole representative of China.
The U.S. and China, now the world's two leading economies, have often struggled since to reconcile their political differences. Tensions were exacerbated by former President Barack Obama's decision to focus Washington's foreign policy more closely on the Asia-Pacific, where China claimed vast swathes of the region's disputed seas and has been accused of building artificial, militarized islands to enforce these claims.
President Donald Trump has also charged China with unfair trade practices and currency manipulation, but an increasingly powerful Chinese President Xi Jinping has largely deflected. Xi, whom many have described as the most influential Chinese leader since Mao, may rule indefinitely as the Communist Party moved to strike the presidential two-term limit from the constitution.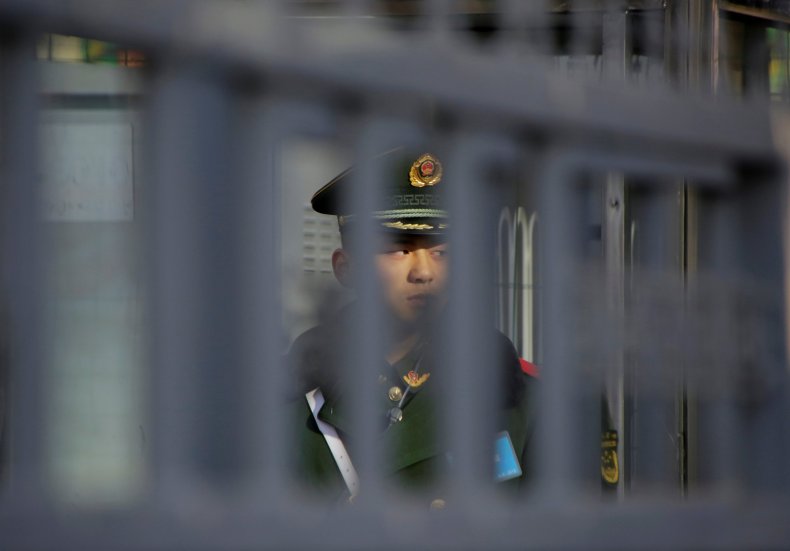 Xi has undertaken large projects to reform his military and expand China's historic trade routes throughout Asia, Africa and Europe. The U.S. has met these endeavors with suspicion and, along with Russia, Trump charged China with challenging "American power, influence and interests, attempting to erode American security and prosperity" as well as pursuing greater political and military power at the expense of democracy in his "America First" National Security Strategy.
China's parliamentary season began March 2. Wang also defended his country's economic practices a day after Trump risked a trade war by imposing a 25 percent tariff on all steel imports and 10 percent tariff on aluminum imports. The senior Chinese official said it was the U.S. that fellow World Trade Organization members were complaining about.
"What concerns many WTO members is precisely the United States, which adopts unilateralism and speaks with a unilateral voice," Wang said, according to AP.