China Denies Hacking Australian Parliament, Major Parties as Next Election Nears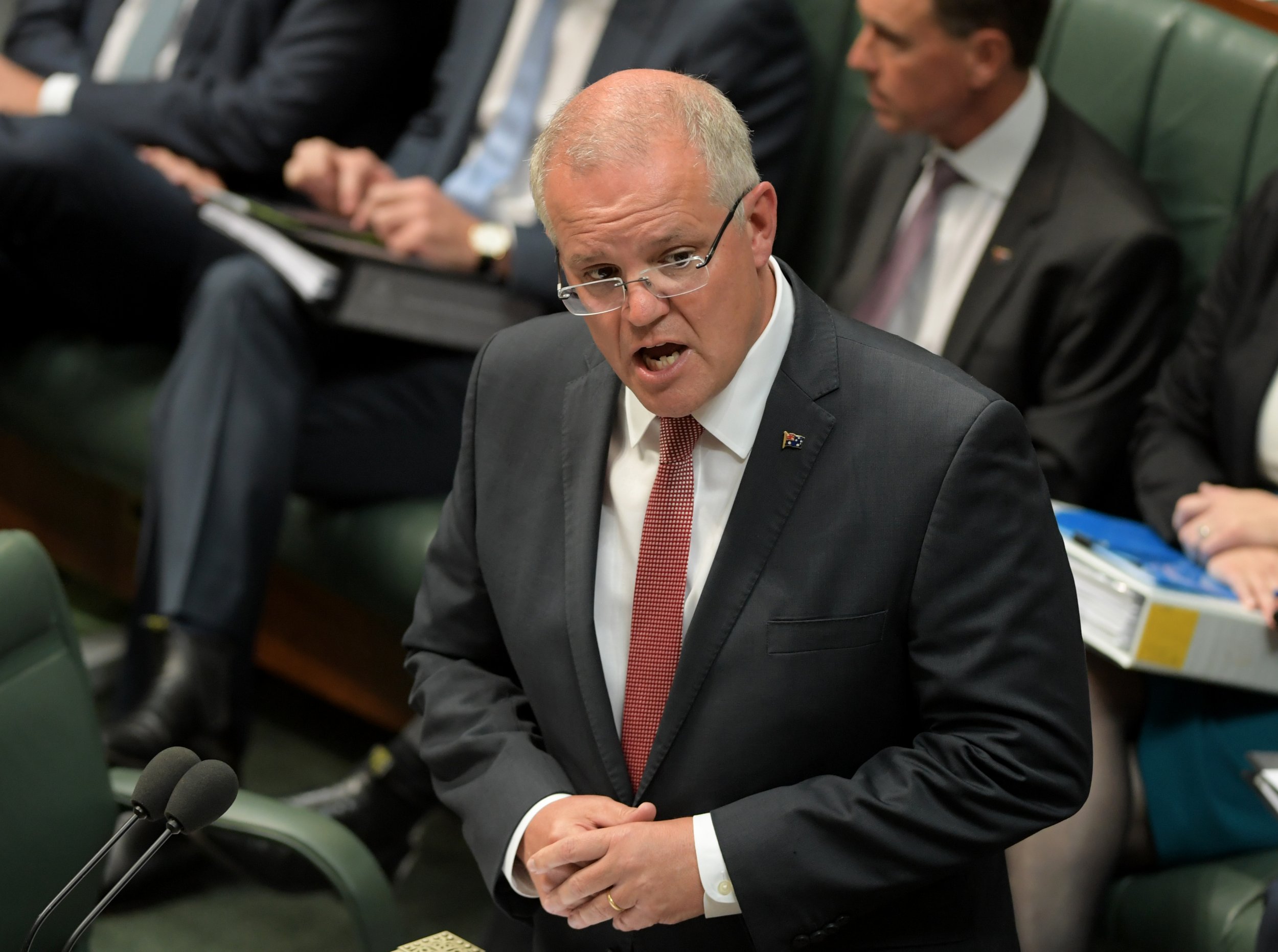 Australia's main political parties and the national Parliament have been targeted by a state-backed hacking attack just months before citizens head to the polls for federal elections.
In a statement delivered to Parliament on Monday, Prime Minister Scott Morrison explained there had been a "malicious intrusion" on computer networks belonging to the Liberal Party, the Labor Party, the National Party and the country's parliament, the Guardian reported.
The prime minister—who is the leader of the governing Liberal-National coalition—added that the attack was carried out by a "sophisticated state actor," but did not elaborate on who may be responsible.
One suspect is China, which has previously been accused of cyber espionage in Australia. But on Monday, a spokesperson for China's Ministry of Foreign Affairs dismissed suggestions that Beijing was involved.
Geng Shuang told a press briefing that the allegations against China were "irresponsible" and could help create a "toxic" diplomatic environment if allowed to go unchecked.
Morrison's statement came after an investigation into the hacking attempt, which took place earlier this month. "During the course of this work, we also became aware that the networks of some political parties—Liberal, Labor and Nationals—have also been affected," Morrison said.
The prime minister stressed that the investigation had found "no evidence of any electoral interference," and declined to provide further information on "operational matters."
The Australian Cyber Security Centre said that though it knew the party systems had been compromised, it was not clear what, if any, information was taken, the BBC reported.
Morrison explained there were "a number of measures to ensure the integrity of our electoral system." He added he had ordered the Cyber Security Centre "to be ready to provide any political party or electoral body in Australia with immediate support, including making their technical experts available."
Labor Party leader Bill Shorten voiced his "grave concern" at the intrusion, not least due to similar instances of "malicious activity" in other nations across the globe, noting that such attacks had seen progressive parties "targeted by ultra-right-wing organisations"
"We cannot be complacent and, as this most recent activity reported by the prime minister indicates, we are not exempt or immune," he told fellow lawmakers. Though major government institutions are well-protected, he said individual parties "can be a soft target" given their relatively small staff numbers working to collect, store and use "large amounts of information about voters and communities."
Morrison told Parliament that democracy "is our greatest asset" and "our most critical piece of national infrastructure." He added, "While we will vigorously argue over many issues, we are all united in our commitment to democratic principles."