Armed Suspect Shot Dead by Police After Holding Hostage Inside Bank
Authorities in eastern China said an alleged hostage taker had been shot dead on Tuesday after the armed suspect had stormed a bank in a rare case in the highly securitized country.
The Tai'an Public Security Bureau in Shandong province confirmed early eyewitness reports about a male suspect who was said to be attempting to rob a local branch of the Bank of China.
Police in the city's Taishan district responded to the incident around noon, a notice said.
Tai'an authorities said a lone suspect had an unspecified weapon and had taken a hostage, who witnesses later identified as a bank customer.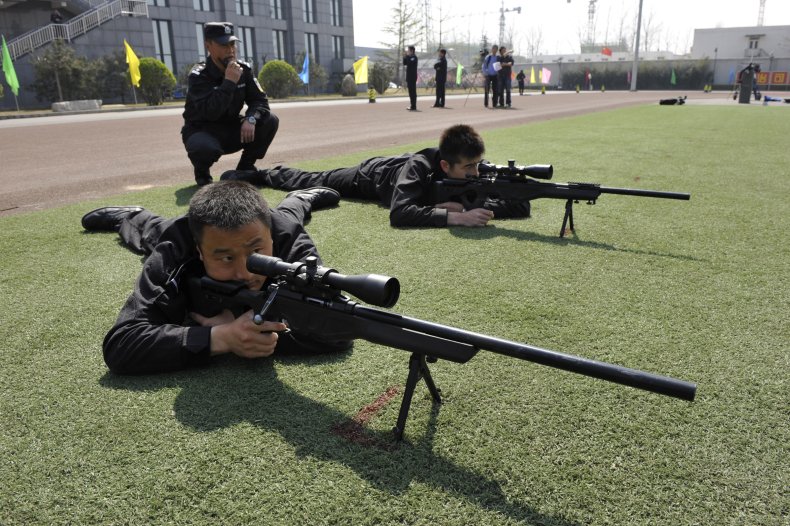 "The suspect was emotional and threatened to kill himself along with the hostage," the police statement said. "After multiple warnings were ineffective, the authorities shot the suspect dead at 1:12 p.m. in accordance with the law."
The hostage was freed unharmed and no one else in the bank was injured, noted the police, which said an investigation was ongoing. Neither the suspect's identity nor motivation have been disclosed.
Tai'an police could not be reached for comment.
Social media footage of the incident, which Newsweek could not independently verify, showed local authorities having locked down the streets around the bank branch, halting traffic and ordering nearby residents to remain indoors.
In cellphone videos circulating on networking sites Weibo and WeChat, SWAT vans and at least one vehicle from the People's Armed Police were visible, while uniformed officers with riot gear could be seen at the bank's entrance.
A resident told Jimu News that he saw one police officer with a sniper rifle arrive at the scene. The officer later set up on the terrace of a hotel across the street, less than 100 meters from the bank entrance.
Two witnesses reported hearing a single gunshot at around 1 p.m. on Tuesday, a time roughly consistent with the police statement.
"Then the police rushed into the bank," said one of the witnesses, surnamed Zhang. The second witness, called Wang, said he saw a body being carried out of the building and lifted into an ambulance.
The private ownership of firearms is banned in China, whose government exercises tight control over society through a wide network of electronic surveillance. Crimes involving firearms are considered rare.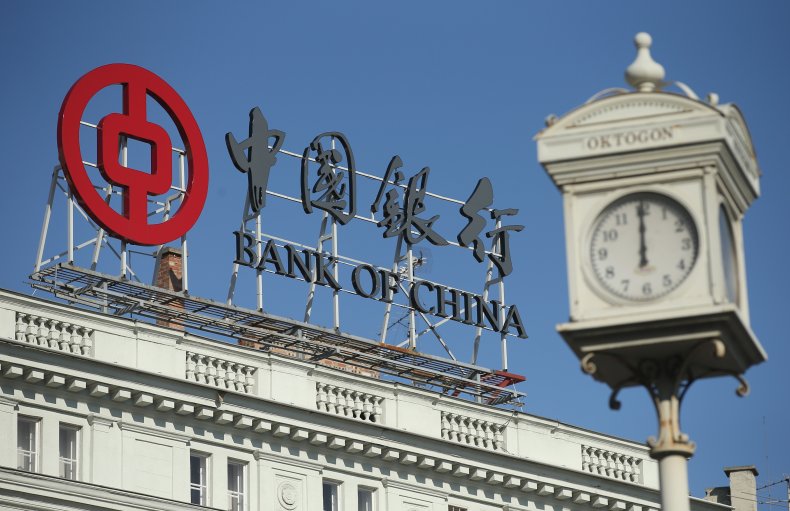 In October, Xu Ganlu, China's deputy public security minister, said the country was among the safest in the world, citing declines in major crime rates.
However, social grievances have grown in recent years amid an economic slowdown, exacerbated first by COVID-19 and then by the government's zero-tolerance policy to contain the pandemic.
President Xi Jinping's signature public health policy has spooked investors and curbed exports, as well as having a direct impact on small and medium businesses.
China's youth unemployment stood at 19.9 percent in July, according to the country's National Bureau of Statistics.