Strippers and Pole Dancing at Funerals Faces New Crackdown in China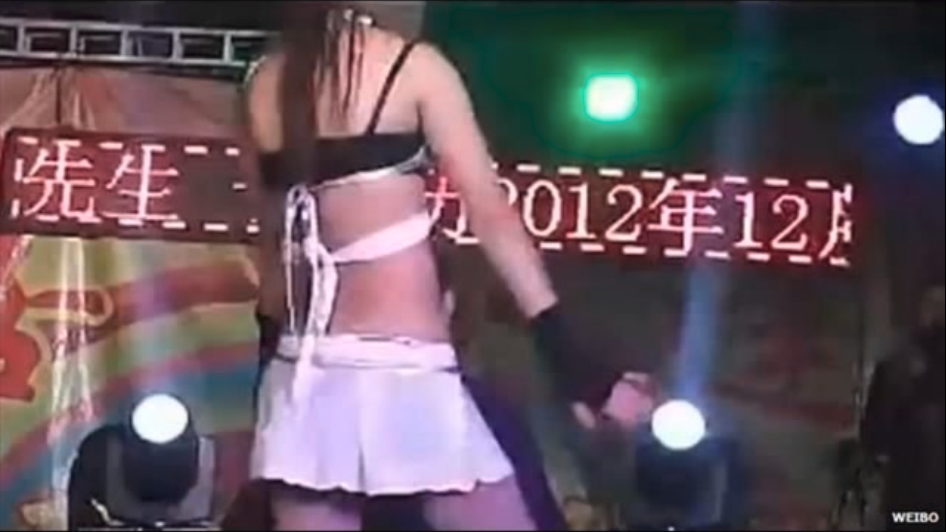 China has launched a crackdown on the tradition of hiring strippers for funerals in order to attract mourners.
Last month, China's Ministry of Culture announced the new campaign. It will target strippers at funerals, weddings and traditional Spring Festival gatherings in 19 cities across the Henan, Anhui, Jiangsu and Hebei provinces, reported China's official Communist Party newspaper Global Times.
The crackdown will involve residents being offered a financial reward for tip offs made to a hotline that divulge "funeral misdeeds."
The new strategy is the latest in a series of crackdowns on funeral strippers. In 2006, Chinese authorities first ordered a halt to "obscene performances" in a bid to stamp out the rural tradition. A second campaign was launched in 2015 to end the "uncivilized" custom after explicit photos of a stripper performing at a funeral went viral on Chinese social media.
It is a long-standing traditional for some rural residents to hire funeral entertainers to attract more mourners. Citizens believe that high turnout numbers reflects a high level of respect shown for the dead, which will in turn bring the living good fortune.
However, some experts claim stripper performances at funerals also honor reproduction and fertility.
"According to the interpretation of cultural anthropology, the fete is originated from the worship of reproduction," Kuang Haiyan, a media professor, told Global Times. "Therefore the erotic performance at the funeral is just a cultural atavism."
Kuang added: "From the perspective of folklore, festivals and rituals such as the Chinese New Year are the critical time for people to lay down their life and embrace the death. That's the moment for them to release their passion at the funeral."
Despite their popularity, Chinese state media has often condemned the erotic shows as "low culture" and a "toxin for public morality."
"I don't take the performances as 'trash of traditional rural culture.' It has an inheritance of local civilization. Rather than simply decrying them, it is more important for the authorities to provide the rural people with finer cultural products," Huang Jianxing, a professor at Fujian Normal University, told Global Times.