China Extends Internet Crackdown With Ban on Celebrity Gossip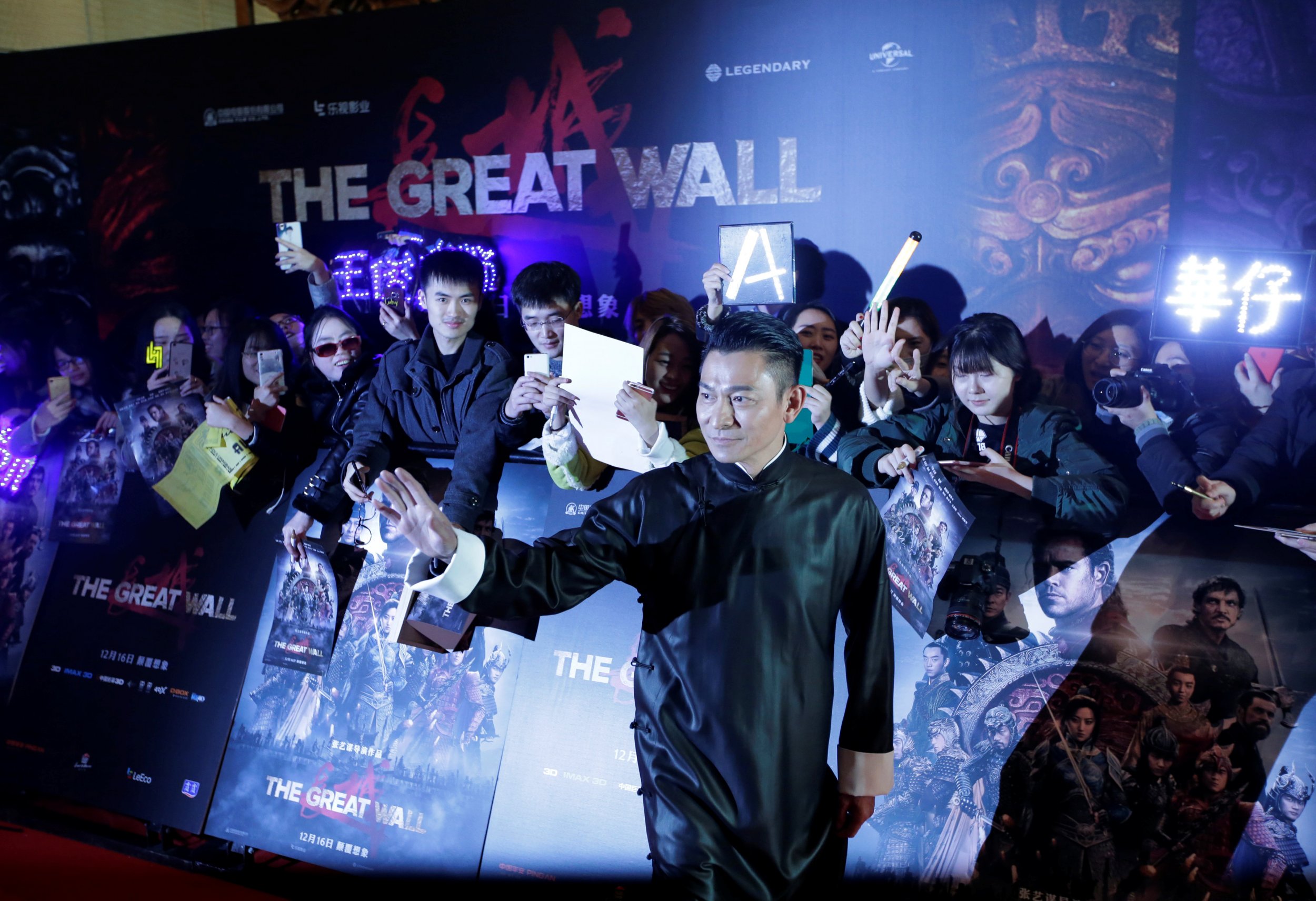 In China, speculation and rumor about film stars and pop singers may be a thing of the past. Since June 8, celebrity news blogs have disappeared, as Chinese cyberspace regulators cracked down on microblogging sites.
According to Chinese state news agency Xinhua, the government called on companies to prevent the spread of " vulgar and kitsch sentiments," as part of a growing tightening of media controls.
The Cyberspace Administration of China recommended that companies should "actively promote socialist values" to create a "healthy, uplifting environment for mainstream opinion."
State media reported that several of the biggest internet companies, including Tencent, which owns the WeChat social networking service, had closed down masses of celebrity news blogs. Many bloggers believed entertainment news was safe from the censor, in a climate where straight news is often tightly regulated by the government.
"This morning, [I] had thought about several pitches for stories, but self-censorship had already killed them. So, in the end, is it that celebrity gossip is banned, or is it that [we] can't criticize domestically made films. Is there any certainty?" one media manager said, according to Human Rights Watch.
A former editor at AsiaContent.com, an online entertainment news company, said, "In China, there were only two areas before that we could say had news freedom: One was entertainment, and the other was sports. But now I think the government is trying to send a message that all the news needs to be within its control," according to The New York Times.
The Times also highlighted that blogs, including one run by fashion magazine Harper's Bazaar, were making profit from advertising revenue and growing rapidly.An account run by paparazzo Zhuo Wei had more than seven million followers.
Human Rights Watch noted that the crackdown was just the latest step in restricting freedom online. The so-called Great Firewall of China that allows Beijing to control which sites are viewable, and the government does not make Western sites such as Twitter and Facebook accessible. A June 1 law makes it mandatory for news sites to obtain a license to operate, and in May Beijing announced it was creating its own version of online encyclopedia Wikipedia.
In 2016, China banned April Fools Day, considering it against "core socialist values," while in November, it placed restrictions on the film industry, requiring movie makers to obtain permits to enter festivals. According to HRW, at least one film withdrew from a festival after "pressure" from the government.