China Bans the Construction of 'Ugly' Buildings, Architecture That 'Resembles Genitals'
Recent reform in China has doubled down on strict construction and architecture rules as first demanded by leader Xi Jinping.
Though Jinping's initial complaints about the "weird" buildings began popping up around 2014, according to news.com.au, the construction of "ugly" and "weird" buildings has now officially been put under strict restriction.
The announcement was made by the National Development and Reform Commission (NDRC) of China in the "2021 New urbanization and urban-rural integration development key tasks" notice last month. The decree does not clarify what qualifies as "ugly" or "pleasing" to the eye, but does specify that "super high-rise buildings over 500 meters" are prohibited as well.
The notice encourages the implementation of "new era" building guidelines that are "applicable, economical, green, and beautiful."
This year not only marks the 100th anniversary of the founding of the Communist Party of China, of which Jinping is a leading member, but also the first year of China's 14th Five-Year Plan, meaning the country is likely looking down a significant series of changes beyond just architectural.
"A year of special importance in the process of country's modernization drive, guided by Xi Jinping, the leader of the Communist Party of China," the NDRC document states.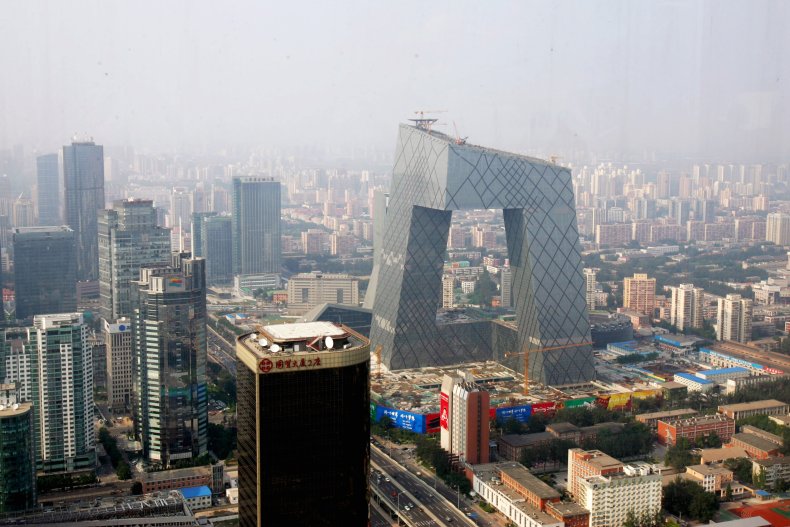 Earlier in 2014, Xi Jinping, in a speech at a literary symposium in Beijing, expressed his distaste for unique architecture, like that of architect Rem Koolhaas's CCTV headquarters in Beijing, and asked that the country put a stop to "weird" architecture popping up in China, according to WSJ.
"Fine artworks should be like sunshine from the blue sky and the breeze in spring that will inspire minds, warm hearts, cultivate taste and clean up undesirable work styles," Jinping said.
When the CCTV headquarters was completed in 2011, New York Times Architecture Critic Nicolai Ouroussoff called the building "fitting to Beijing as the City of the Future."
Infrastructure such as The People's Daily News headquarters and multiple bridges also drew strange criticisms, with Jinping saying they resembled male and female "genitals," respectively. Buildings that might resemble Western ideals and icons are also prohibited, and existing replicas of notable symbols like the Eiffel Tower were dismantled, according to news.com.au.
The document also lists plans to renovate 53,000 news buildings in 2021 with energy-saving reforms.
China currently habitats the most skyscrapers in the world. Last year alone, in 2020, China completed 56 new skyscrapers, according to the data collected by the Council of Tall Buildings and Urban Habitat. Although it is no comparison, it is followed by the United Aarab Emirates, with 12 new skyscrapers erected in 2020.