China Bans Online Bible Sales Amid Crackdown on Religious Freedom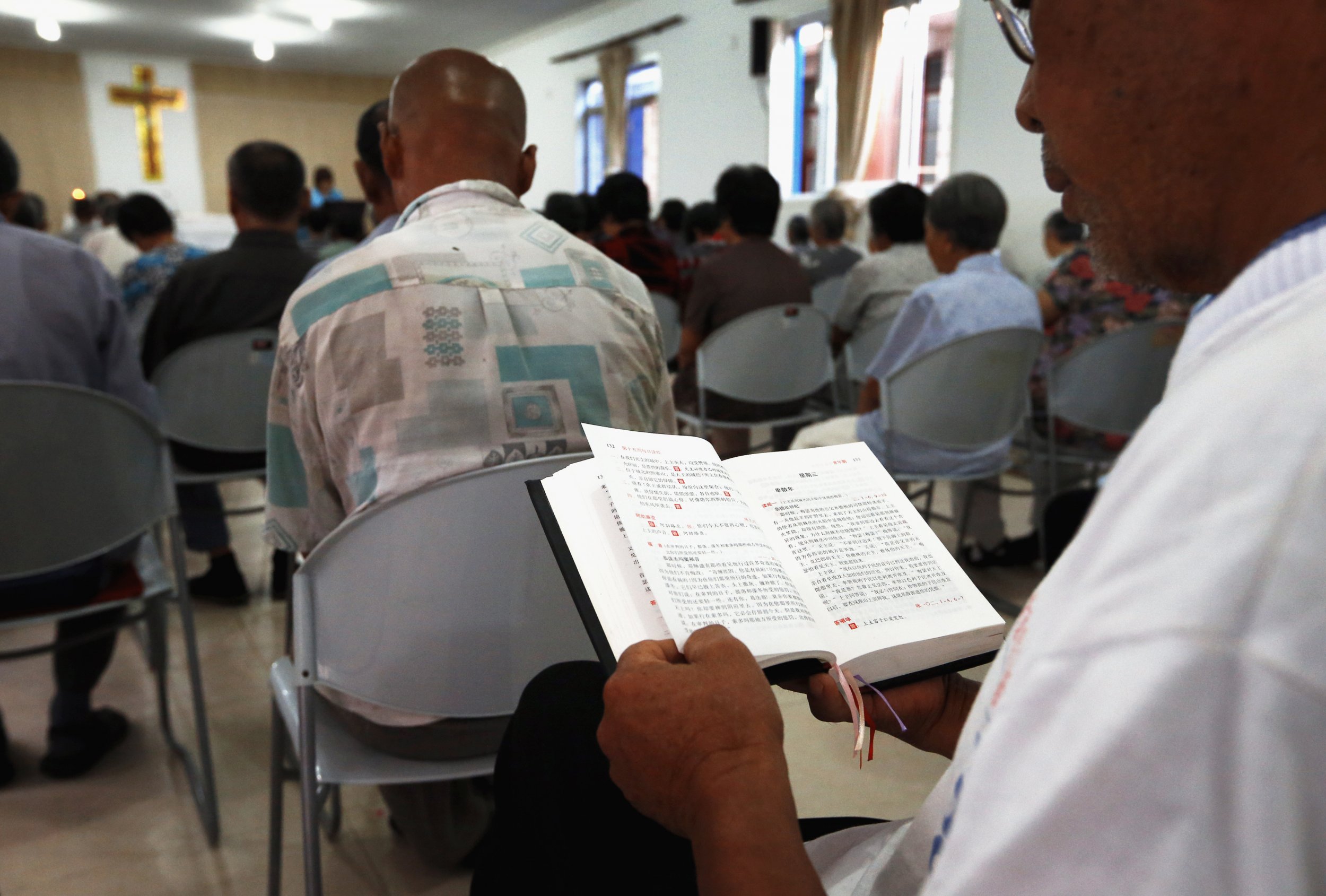 The Bible appears to have been pulled from all online retailers in China this week, as Beijing continues to crack down on religious freedom.
Searches for "Bible" on Chinese marketplaces, such as Taobao and Dang Dang, Beijing's equivalent of eBay, did not return results for the Christian text. While some sites returned results for other Christian-related publications, such as children's story books and study guides, the full scripture could not be found.
A source at a Chinese publishing house told Inkstone that the removal of Bibles from online stores likely started at the end of March. "Some shops on Taobao [selling Christian books] have been closed permanently," the source said.
The Bible has long been classified as material that can only be distributed by the government, but in recent years, authorities have been more relaxed in enforcing the policy.
"[The ban] was not enforced strictly before," Ying Fuk-tsang, director of the Divinity School of Chung Chi College at the Chinese University of Hong Kong, said.
The new crackdown comes as China and the Vatican continue their negotiation on the appointment of bishops, which would reunify ties damaged in 1951. On Tuesday, China released a white paper which outlined how Beijing protected religious beliefs.
"[Chinese religious communities] should adhere to the direction of localising the religion, practice the core values of socialism, develop and expand the fine Chinese tradition and actively explore the religious thought which accords with China's national circumstances," the white paper, titled "China's Policies and Practices on Protecting Freedom of Religious Belief", read.
Around the same time the white paper was released, Chinese citizens on social media started reporting the Bible vanishing from online marketplaces.
Beijing's officially atheist Communist Party has long scrutinized religion within its borders. For decades it has repeatedly stated it will not allow "foreign forces" to control citizen's religious activities.
Since coming to power, President Xi Jinping has more severely cracked down on Christianity. Over the December period, Christmas was banned in various universities across China in an effort to protect young people from the so-called "corrosive" influence of Western culture.
Earlier this year, authorities demolished another independent church in northern China, a move that sparked fears the Communist Party was enforcing a harsh new campaign against Christianity.
Christianity was supressed for decades under the Communist regime, and although conditions for Christians have improved since the economic reforms of the 1990s, religious freedom is far from being consistently upheld in the country.
China is home to approximately 6 million Catholics and 38 million Protestants, according to official statistics published in the white paper released on Tuesday.
Taobao and Dang Dang did not respond to Newsweek's request for comment at the time this article was published.