China Bars a North Korean Freighter From Its Port
SEOUL/SHANGHAI (Reuters) - China has barred a North Korean freighter from one of its ports and South Korea announced a crackdown on individuals and companies linked to Pyongyang's weapons program, stepping up sanctions against the isolated state.
North Korean general cargo ship Grand Karo arrived at Rizhao port in northeastern China a few days ago, but the port did not allow the ship to berth, said a person at the Rizhao Maritime Authority, declining to be identified because he was not authorized to speak to the media.
The ship is among 31 vessels blacklisted by China's Ministry of Transport after they were covered by harsher sanctions on North Korea that were approved by the U.N. Security Council last week.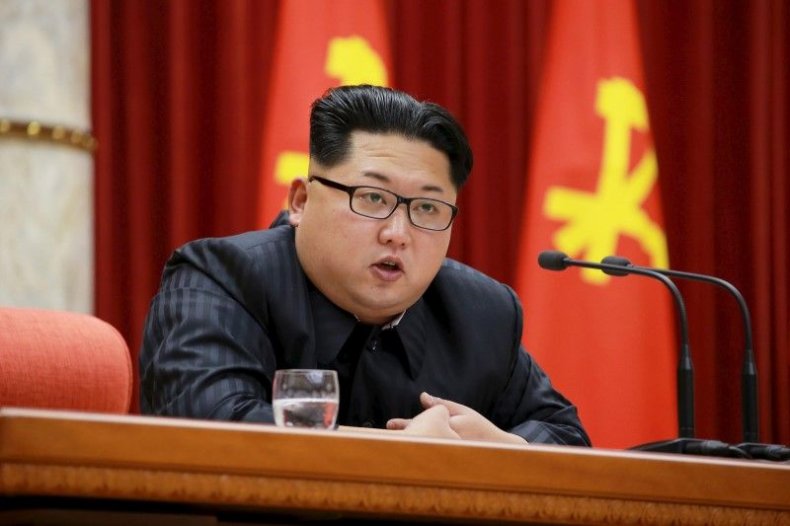 At least two other ships on the list of barred freighters are now sailing away after being anchored off Chinese ports, ship tracking data on the Reuters Eikon terminal showed on Tuesday.
Another of the vessels has been banned from leaving port in the Philippines until safety deficiencies, found during a security and safety inspection of the vessel, are rectified.
The 6,593 deadweight tonne (dwt) Grand Karo is now anchored about 35 km (22 miles) from Rizhao, ship tracking data showed.
"The vessel operator will have to decide what they can do," the Rizhao maritime official said.
"If non-sanctioned North Korean ships enter the port, officials will ask senior authorities for instructions on how to deal with them," the official added.
In Seoul, the government said on Tuesday it would impose new sanctions against 40 individuals and 30 entities because of suspected links to North Korea's weapons program and would ban vessels that had stopped at North Korean ports in the past 180 days.
"We will expand financial sanctions related to North Korea, including 38 North Korean individuals and 24 entities responsible for developing weapons of mass destruction, and two individuals and six entities of third countries that have indirectly supported the North," a statement issued jointly by several ministries said.
The individuals subject to financial sanctions announced on Tuesday include a Singaporean and a Taiwan national who are heads of a shipping firm and a trading company, the government said.
South Korea also blacklisted a Thai shipping firm called Mariner's Shipping & Trading and Taiwan company Royal Team Corporation.
South Korea will ban those on the list from engaging in financial transactions with South Korean entities and freeze assets that are held in the country, the government said.
BARRED SHIPS
Officials of Mariner's Shipping & Trading declined comment. One of them referred queries to the Thai foreign ministry and said: "All this has been very bad for us. Very bad for trade."
Mariner's Shipping & Trading, with its head office in Bangkok, has operated and financed vessels associated with Ocean Maritime Management Co. Ltd, a North Korean company that has been blacklisted along with the 31 ships it controls.
Taiwan's Royal Team Corporation, which is believed to have sold parts that were used in North Korea's long-range rocket launched in 2012, according to a U.N. panel, did not immediately have comment.
Nineteen of the 31 ships have their automatic identification systems (AIS), a mandatory vessel tracking safety device, switched off, according to Reuters data. Some have gone silent in the last few days while others have not been online since 2014.
One vessel, the 5,686 dwt Hui Chon, is moored at the Russian Far East port of Vostochny. Port officials could not be contacted because it is a public holiday in Russia.
Eight vessels are sailing, while there is no record on Reuters and shipping databases of one of the sanctioned ships.
The Grand Karo, which was turned away at the Chinese port, is owned by Yuanyao Shipping Ltd and managed by Aoyang Marine Company, two Hong Kong-registered firms, according to Reuters' data and the Equasis shipping database, although there was no telephone number listing for either company.
Of the two ships sailing toward North Korea, the 14,379 dwt Dawnlight, now renamed First Gleam, was heading to the port of Wonsan, after being anchored in the outer Yangtze River estuary near Shanghai until early on Tuesday.
The 6,901 dwt Ever Bright 88, owned and managed by Hong Kong companies, Pantech Shipping Ltd and Baili Shipping & Trading Ltd, was sailing toward North Korea after being anchored off China.
A Shanghai Maritime Bureau official who was only willing to give his surname as Yu confirmed the bureau had received the transport ministry notice but had not dealt with any of the ships.
Shanghai Port was unavailable for comment. Maritime safety and port officials in the Chinese ports of Longkou, Yantai and Shandong and Lianyunggang declined to comment.