Chinese athletes aiming to represent their country in the 2022 Winter Olympics will undergo genetic testing as part of the official selection process, a document posted by the country's Ministry of Science and Technology has revealed.
"Complete genome sequencing will be applied on outstanding athletes competing in the winter games for speed, endurance and explosive force, with at least 300 athletes in each group," the document said, per the South China Morning Post on Friday. China's General Administration of Sport, the Ministry of Education and the Chinese Academy of Sciences plan to carry out the screenings from now through 2020.
As is the case throughout the world, Chinese Olympic athletes are traditionally selected through a series of trials and competitions. Although it does not appear that these athletic performance tests will be canceled, genetic test results will also be looked at when athletes are chosen.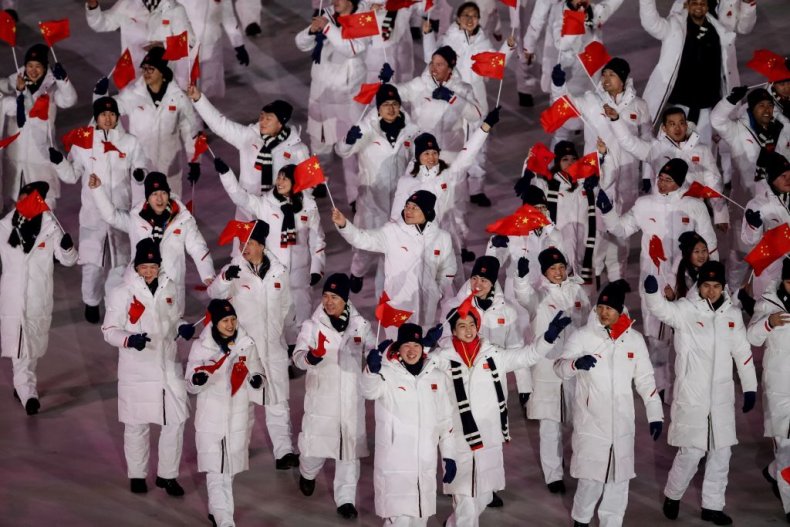 "The selection of an athlete today is largely based on a coach or coaches' experience … even the best coach makes [a] mistake," an unidentified government researcher told the Hong Kong–based newspaper. "Some kids have almost perfect physical examination reports, but there is a ticking bomb in their genes. If it goes off it can take away money, years of effort—and even life."
Some Chinese researchers raised concerns and came out against the plan.
"Every person is born with the right to participate in sports," Wang Huan, a researcher with the China Institute of Sport Science in Beijing, told the daily. "Each individual has their advantages and disadvantages. The spirit of sport is to overcome weakness and fight for the best … People should not be judged by the way they were born, but what they strive to become."
Zhou Weiai, another researcher at the China Institute of Sport Science, also warned that selection through gene testing could present a challenge to the spirit of the Olympics but believed the plan was "mainly for research purposes."
"Whether to implement it or not will take more careful consideration," Zhou explained, pointing out that moving forward, this technology must be regulated by law.
According to a July report by Bloomberg, China's growing interest in genetic testing has brought an economic boom to companies dealing in DNA-reading technology. Last year, China's DNA-sequencing market was estimated to be worth 7.2 billion yuan ($1.05 billion) and is expected to more than double by 2022, Beijing-based CCID Consulting reported.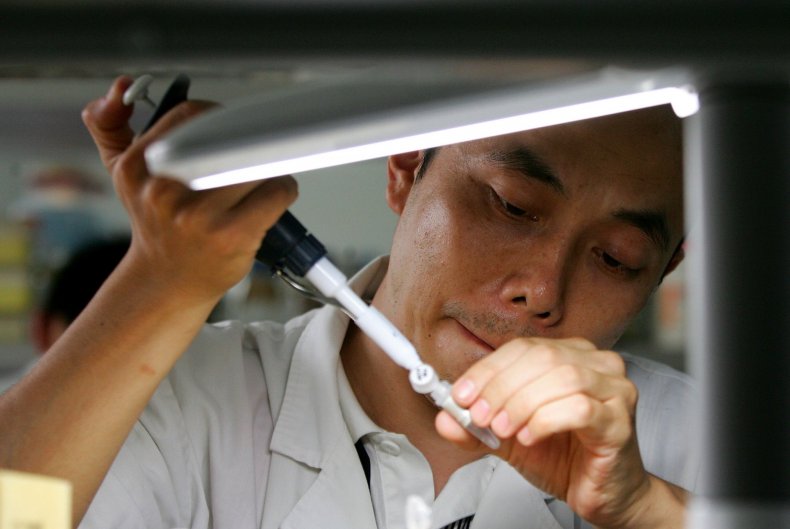 China is not the first nation to turn to genetic testing to determine an athlete's Olympic potential. In 2014, Uzbekistan announced it would begin DNA testing on children to help determine their physical abilities, Radio Free Europe reported at the time. The U.S. and Europe have also conducted genetic tests on athletes, the South China Morning Post reported, but those tests were for research purposes and not for an official selection process.
Nir Eynon, who researches genetics and athletic performance at Australia's Victoria University, told Gizmodo earlier this year that scientists were still unsure of how to determine the way someone's genetics specifically impacted their athletic abilities.
"We just don't know," Eynon said, adding that "elite athletes—the people who are running two-hour marathons or 100 meters in 10 seconds or less—they are genetically gifted."