Hong Kong and China: How Beijing Benefits From the Former British Colony 20 Years On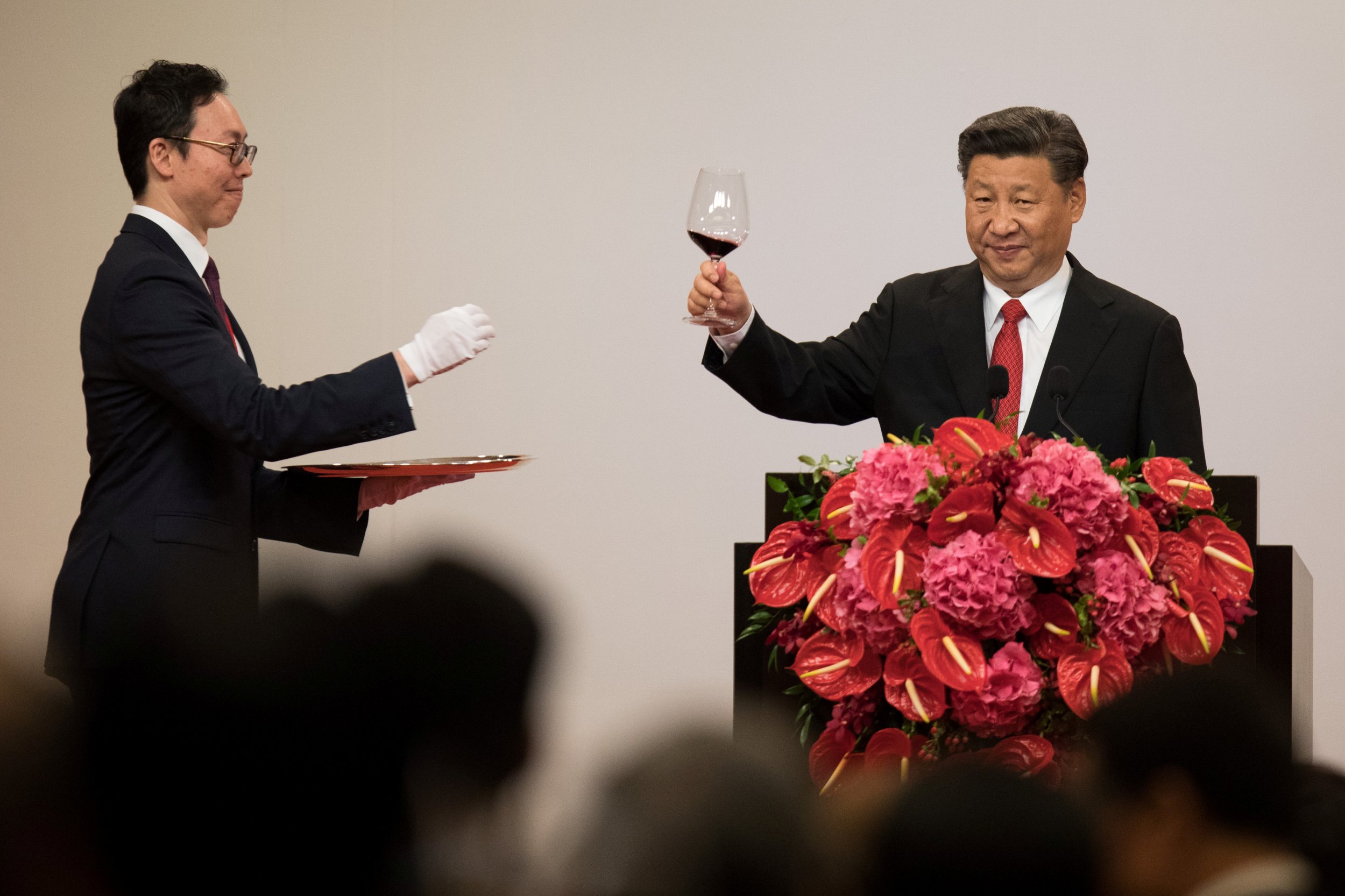 On July 1, 20 years ago, the United Kingdom handed rule of Hong Kong—a British colony for 150 years—to China. Today, Hong Kong operates under the One Country, Two Systems principle, which means it is part of China, but has its own government, and is allowed to retain capitalist principles, unlike Communist mainland China.
In the handover agreement, ratified in 1985, Britain agreed to handover Hong Kong in 1997, and the agreement allowed for One Country, Two Systems, and Hong Kong's way of life under the U.K. to continue for 50 years.
Twenty years after the handover, there is a growing democracy movement within Hong Kong that objects to the way China influences elections. Joshua Wong, who founded a pro-democracy student movement called Scholarism in 2014, was arrested during protests Wednesday ahead of Chinese President Xi Jinping's visit to Hong Kong to commemorate the anniversary.
Xi addressed the protests obliquely, saying that in the years since Hong Kong returned to China "We've met some new situations, new issues and new challenges. On these issues, they need to be regarded correctly and analyzed rationally." He said that Hong Kong had maintained "social stability" in the face of calls for independence.
Xi praised the government of Leung Chun-ying, who will end his tenure Saturday, when Carrie Lam is inaugurated on July 1 as Hong Kong's new chief executive. The election, in which a committee votes for candidates approved by Beijing, has been criticized as Lam was widely believed to be "China's choice."
Former British governor of Hong Kong Chris Patten said Wednesday that he believed Beijing was guilty of breaching the deal that Britain made with China. In an interview with The Guardian, he pointed to allegations that China kidnapped of a group of political booksellers and suggested this went against the "joint declaration" which guaranteed the former colony's way of life wouldn't change.
This video shows how elements of daily life in Hong Kong have changed in the past two decades.