Ret. Gen McChrystal Fears Rise of China's Military, Asks If U.S. Is Prepared to Fight for Taiwan
A top retired general has warned that the U.S. underestimates China's increasing military capabilities and fears that time is running out to stop it from making a move on Taiwan.
Stanley McChrystal was the former commander of U.S. and NATO forces in Afghanistan but was dismissed from his post in 2010 by then President Barack Obama after he made disparaging remarks in a Rolling Stone interview about government officials.
Last month, McChrystal was among a group of experts who briefed to President-elect Joe Biden on international security matters. In an interview with Axios, McChrystal said the U.S. had to invest more in its forces to curb the rise of China's military capacity to deter it from seizing Taiwan.
"Their ability with rocketry and whatnot has essentially changed the dynamic," McChrystal said. China has developed hypersonic missiles known as "carrier killers" which Beijing claims can hit surface vessels like aircraft carriers.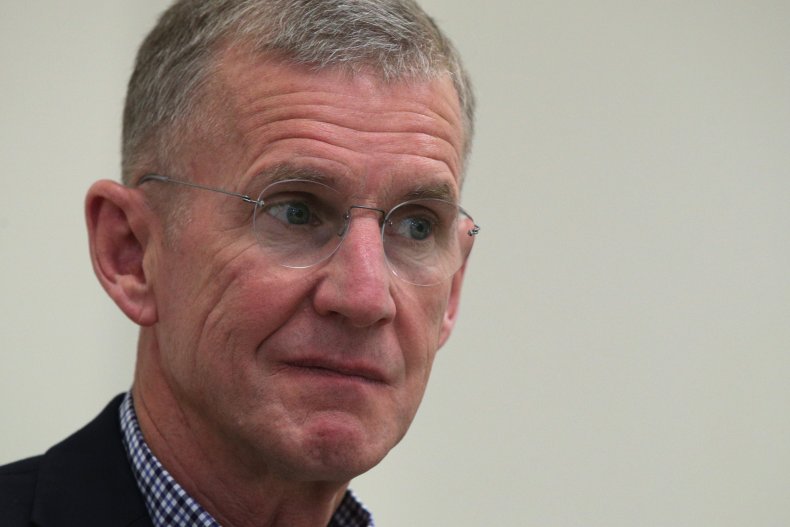 "China's military capacity has risen much faster than people appreciate," McChrystal said, "my concern would be, we wake up one morning and China has just done a fait accompli," adding, "they have just showered Taiwan with rockets."
China will be a key foreign policy issue in Biden's in-tray. This week, the United States-China Economic and Security Review Commission warned Congress that China's military was increasing its capabilities to such an extent it could be able to fight extended foreign wars by 2035.
Its report said that China's CCP considered U.S. commitment to democratic principles as a "fundamental impediment to its external ambitions."
McChrystal believed it was not too late to forge stronger regional alliances in Asia to counter China, telling the outlet: "I think that, if the ship hasn't sailed, it's certainly got up steam and thinking about sailing."
Despite his differences with Biden's Afghanistan strategy he when he was vice president,
McChrystal endorsed Biden for president, telling MSNBC: "you have to believe that your commander-in-chief, at the end of the day, is someone you can trust. And I can trust Joe Biden."
McChrystal also told Axios that any conflict involving North Korea would end up "very bloody," and that the U.S. may have to play a waiting game on dealing with its nuclear ambitions.
"The best you can do is a little bit like the Cold War, is, manage this thing," he told Axios, adding, "I think there's enough of a possibility that over time, probably 20 years, you manage this thing a little bit like the fall of the Soviet Union."
The graphic below from Statista offers a 2018 comparison between the military forces of China and Taiwan.