China Blocks the Dalai Lama's Free iPhone App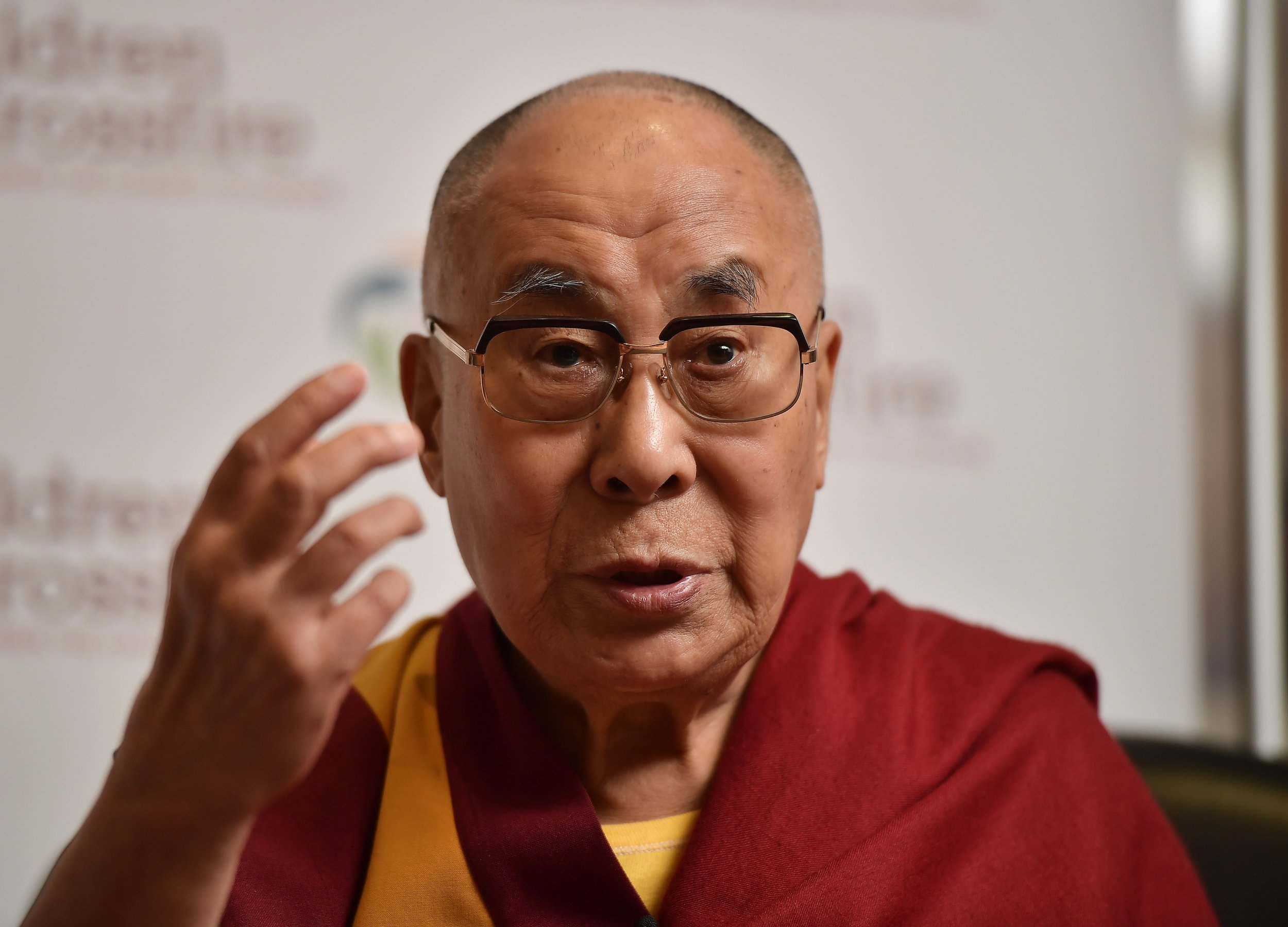 Have you ever wondered "Where in the world is the Dalai Lama?" Now you can track him by downloading his free app—but not if you live in China.
Users can now keep up with the 82-year-old Tibetan Buddhist leader through photos, videos and news updates about his teachings on their iPhones, but the app does not show up in China's Apple Store.
The Dalai Lama announced the release on Twitter on Thursday morning. "The Office of His Holiniess [sic] the Dalai Lama has released 'Dalai Lama', a new iPhone App now available for download at the Apple App Store...With Dalai Lama stay up to date with what His Holiness is doing, his travels, and his teachings," reads the tweet.
The Dalai Lama may receive worldwide love on Twitter from his 16.6 million followers, but China—which controls Tibet—has had a years-long conflict with the religious leader, who supports Tibetan self-rule.
In 1959, when Dalai Lama Tenzin Gyatso was 23, he fled Tibet for India after a failed uprising against the Chinese government. In 2008, the Dalai Lama responded in a statement to unrest and police action in Tibet saying, "I pray for all the Tibetans as well as Chinese who have lost their lives during the current crisis."
"I deeply appreciate the acts of many Tibetan government employees and Communist Party cadres who have, without losing their Tibetan identity, shown grit and sense of what is right during the present crisis," he added.
A Chinese senior official called out any foreign leader choosing to meet with the Dalai Lama in October, and American lawmakers received backlash from China after visiting the spiritual leader in India in May.
When President Donald Trump was touring Muslim, Jewish and Christian homelands in May, the head of the Tibetan government living in exile said it would only be "logical" for Trump to meet the Buddhist spiritual leader. The president has yet to meet the Dalai Lama.
The Dalai Lama app icon features a picture of the Buddhist leader and has five out of five stars from 31 reviewers.