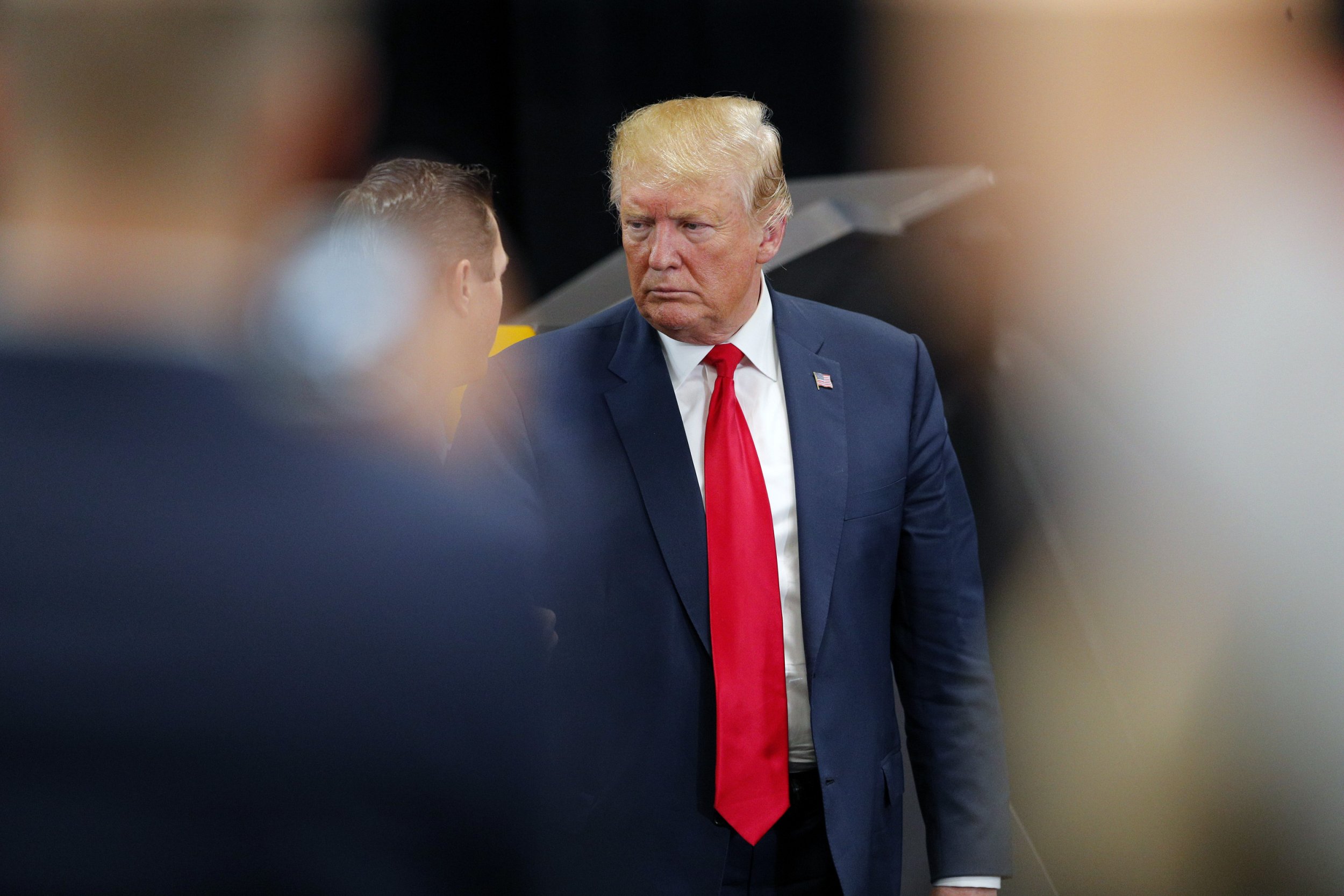 Chinese authorities recently declined to issue a visa for Donald Trump's confidant Michael Pillsbury after the U.S. president's administration strengthened scrutiny on visiting Chinese experts, according to Axios on Wednesday.
Pillsbury, a former Pentagon official who frequently advises Trump on China-related matters during informal Oval Office meetings, had planned to travel to Beijing for a conference hosted by the Center for China and Globalization conference, which took place last Sunday. Pillsbury also planned on attending an event hosted by U.S. Ambassador Terry Branstad at the U.S. embassy during his trip.
Pillsbury has applied for countless visas to China, having visited the country more than 50 times over the past five decades, and has never encountered any issues. But this time the Chinese held the application and his passport, without issuing a rejection or acceptance, causing Pillsbury to miss the events.
Pillsbury told Axios he contacted a well-connected Chinese source to ask if they knew why the visa was held and was referred to a recent New York Times article titled "F.B.I Bars Some China Scholars From Visiting U.S. Over Spying Fears." Although it is unclear whether China is actually implementing tit-for-tat punishments, Pillsbury claims Wendy Cutler, a Chinese expert and administration negotiator for former President Barack Obama's administration, was also denied her visa and was unable to attend the same conference.
Although Pillsbury is an informal advisor to Trump, his prominence and expertise on China-related matters is widely-known to those in the industry. Last year, Trump called Pillsbury "the leading authority on China."
The news comes a year after China was accused of blocking Australian officials from visiting the mainland. Last April, the Australian Financial Review reported that their country's officials have been "regularly refused" visas to China in an apparent move to punish the state's rhetoric of Beijing's growing influence. China foreign ministry spokesperson Geng Shuang called the allegations "nonsensical," according to the Global Times.
Commenting on the allegations, Australian Prime Minister Malcolm Turnbull said he "wouldn't say [the visas] have been declined" but admitted that China has been delaying visa processing for his officials.
"I want to be precise about this. I would say there is certainly some tension – there has been a degree of tension in the relationship that has arisen because of criticism in China of our foreign interference laws but it is very important that the Australian government ensures that only Australians are influencing our political processes and where foreigners seek to influence they do so openly and transparently," Turnbull said.
Jason Young, Director of the New Zealand Contemporary China Research Center, told Newsweek that "the idea of 'the way you treat us is the way we treat you' is quite common in Chinese foreign policy."
"You also see it in just how much it costs to get a visa to go to a country," he said. "For example, the price of a visa for New Zealanders to go to China is the same price as it is for a Chinese person to come to New Zealand."
"There's more of a history of [stalled or denied visas] on the China end but now we see the FBI revoking Chinese scholars' visas on security grounds and it's concerning that we see this trend," Young added. "It's a really important time for America and China to be meeting and talking about these issues because they certainly have some challenges in their relationship."
Pillsbury and the Chinese embassy in Washington D.C. did not immediately respond to Newsweek's request for comment.
04/18/19, 12:31 a.m.: This story has been updated to include comment from Jason Young, Director of the New Zealand Contemporary China Research Center.