Video: River Bridge Packed With Tourists Collapses in China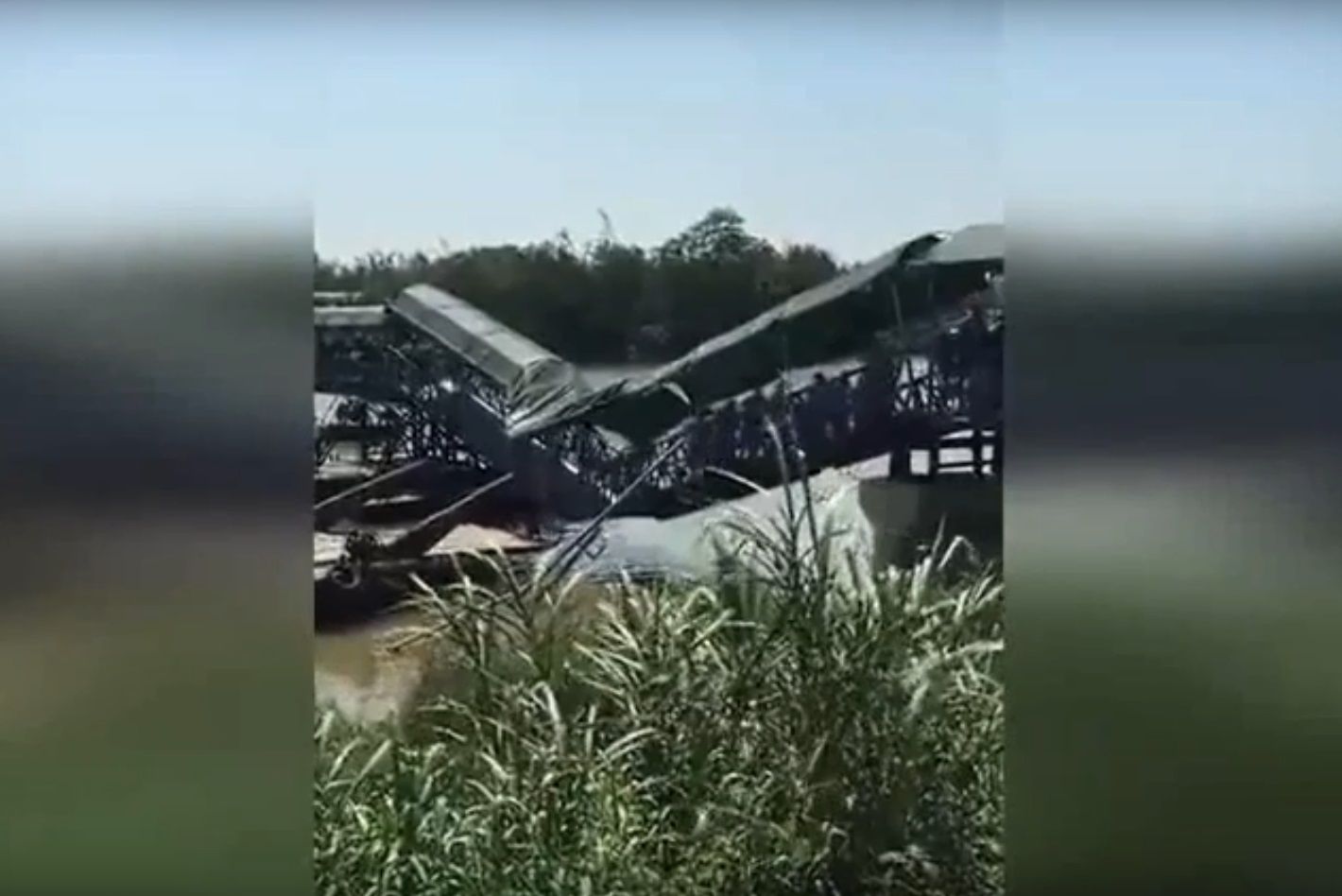 A bridge packed with tourists watching a dragon boat race in China collapsed under the weight of all the people on it—but nobody was hurt.
The incident took place at the Green Sand Island Park in Foshan, Guangdong. The aftermath was caught on video.
Footage posted to YouTube by Anecdote News showed the bowed bridge with people still crossing it despite its severe buckling just above the river below.
"There were a lot of people crowded on the bridge today, and the deck bent down," a staff member told Beijing Time, reported the South China Morning Post. "No one was hurt."
It took place during celebrations to mark The National Day of the People's Republic of China, running from October 1-7.
Also known as "Golden Week," the celebration marks the founding of the People's Republic of China on October 1, 1949, by Chairman Mao, the Chinese Vommunist leader and revolutionary who ruled the country until his death in 1976, at age 82.
According to Xinhua, the Chinese state media agency, 502 million domestic tourists traveled around and took part in the holiday's festivities during its first four days, an annual rise of 8.8 percent.
They generated a $60.6 billion bounty for the Chinese tourism industry during the same period, an annual increase of 8.12 percent. Those figures came from China's Ministry of Culture and Tourism.
Bridge collapses are not uncommon in China. In July, eight people died when the roof of a bridge collapsed in Hangzhou City, Xinhua reported.
In 2013, a road bridge fell apart in southwest China due to a flooded river that caused the structure to crumble away, The Daily Telegraph reported. Twelve people were killed.
"I remember that at that time there were many people watching the flood on [a] riverbank. Then I felt the car shaking and saw cracks on road," said Lin Rui, who survived the collapse. "The middle of the bridge was raised, and then suddenly it fell away. It happened just in one or two seconds."
In one of the worst incidents, at least 41 people were killed in August 2007 when the under-construction Fenghuang highway bridge collapsed near to its completion, reported Reuters.
Construction workers were among the people killed, and there had been questions about the quality of the design and the materials used for the bridge.
Video: River Bridge Packed With Tourists Collapses in China | World