China is building destructive space weapons that will "blind" U.S. satellites, a new intelligence report has revealed.
In an annual threat assessment report released on Tuesday, the Office of the Director of National Intelligence (ODNI) stated that, "China has already fielded ground-based [Anti-Satellite weapons] missiles intended to destroy satellites in [Low Earth Orbit] and ground-based ASAT lasers probably intended to blind or damage sensitive space-based optical sensors on LEO satellites."
The report assessed a multitude of threats to the U.S., ranging from issues like the coronavirus pandemic, climate change, terror organizations, weapons of mass destruction and nation-state competitors, like China and Russia.
According to the report, China has emerged as the "primary strategic competitor" to the U.S.
"China increasingly is a near-peer competitor, challenging the United States in multiple arenas—especially economically, militarily, and technologically—and is pushing to change global norms," the intelligence document reads.
One key realm in which the ODNI has identified China to have an especially aggressive hold is its ASAT (anti-satellite) weapons, which China has prepared its militaries to use to destroy U.S. satellites.
"Beijing is working to match or exceed US capabilities in space to gain the military, economic, and prestige benefits that Washington has accrued from space leadership," the report reads.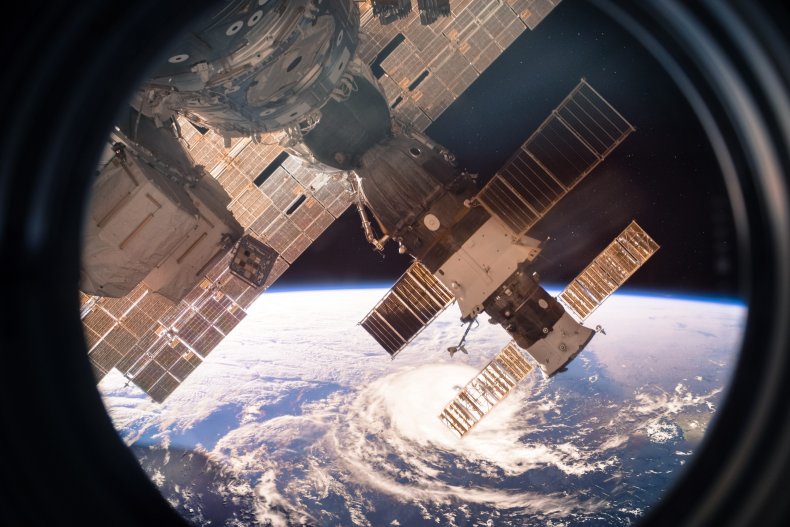 The threat of these space weapons has grown in recent years. In 2019, the Pentagon identified the capabilities, with one report reading, "Multiple attack options—cyber, electronic, or directed-energy weapons; anti-satellite missiles; or space-based weapons—enable potential adversaries to achieve a range of damaging effects."
ODNI is expecting a Chinese space station to be operational between 2022 and 2024 and for those operations to be integral to potential military campaigns that might attempt to "erode the U.S. military's information advantage."
The new annual report also noted that China presents "a prolific and effective cyber-espionage threat," but at a minimum, those cyber attacks would only "cause localized, temporary disruptions to critical infrastructure within the United States."
The intelligence document reported that all of the threats are part of China's push for global power.
"The Chinese Communist Party (CCP) will continue its whole-of-government efforts to spread China's influence, undercut that of the United States, drive wedges between Washington and its allies and partners, and foster new international norms that favor the authoritarian Chinese system," the report reads.
"Beijing sees increasingly competitive US-China relations as part of an epochal geopolitical shift and views Washington's economic measures against Beijing since 2018 as part of a broader US effort to contain China's rise," it stated, adding that China is touting its ability to contain COVID-19 as evidence of its government system.
Newsweek reached out to the ODNI for further comment but did not hear back before publication.