China Building Floating Anti-Missile Firewalls for Its Warships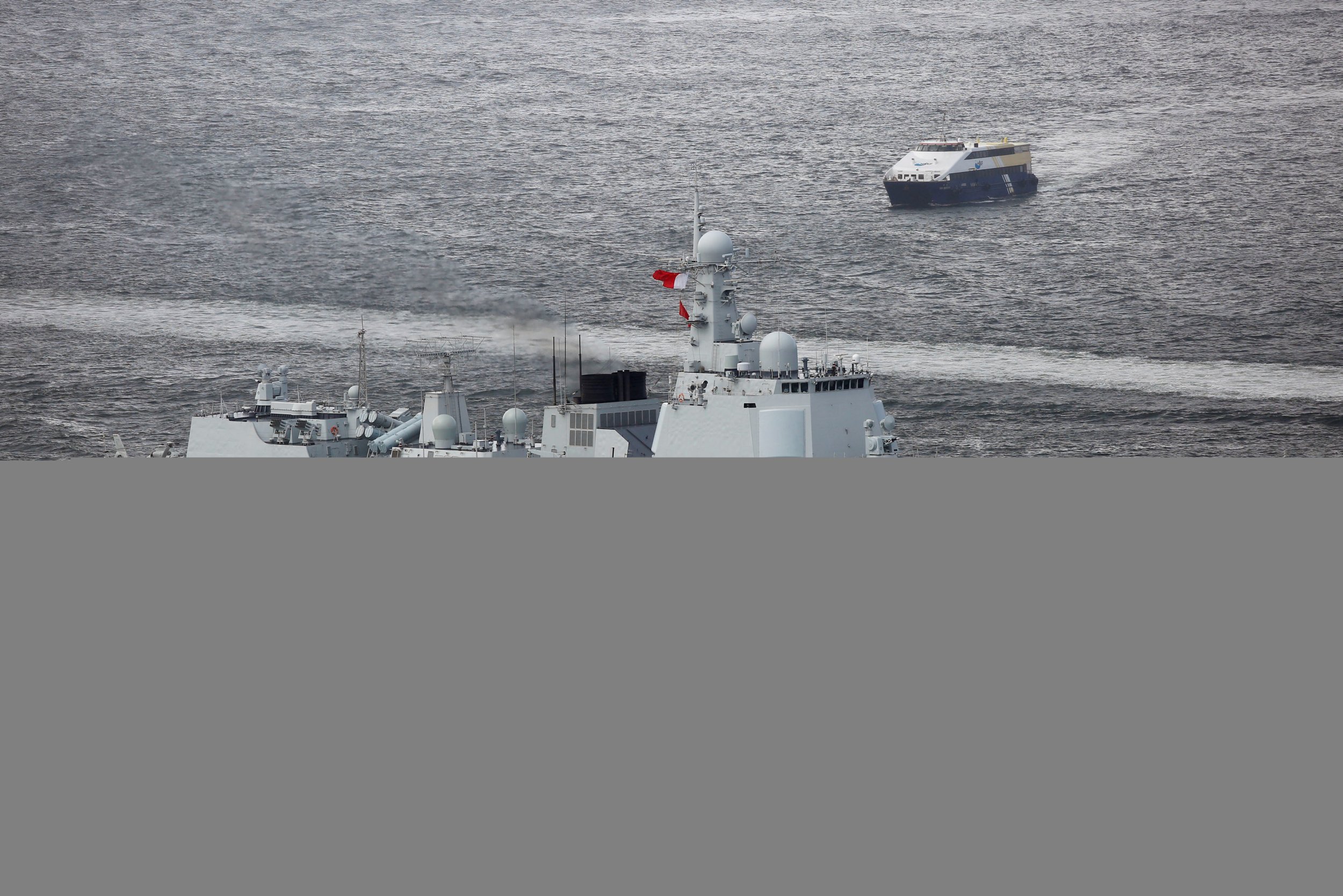 China is reportedly building sea-based anti-missile shields to deploy on destroyers in the Indian Ocean and Asia-Pacific, according to military experts.
On Tuesday, the Defense Ministry announced that China had successfully conducted another ground-based anti-ballistic missile system test within its borders. The test was the latest in China's efforts to ramp up its defense systems to rival that of the U.S., Russia and other global nuclear leaders.
China's plans to deploy sea-based anti-missile systems comes amid rising international tensions over North Korea's nuclear weapons program and just over a month after India successfully test-fired Agni-V, a nuclear-capable intercontinental ballistic missile (ICBM) that boasts a range exceeding 3,016 miles and can hit most parts of China.
Macau-based military expert Antony Wong Dong told the South China Morning Post that the new generation sea-based HQ-26 anti-missile system will have a 2,174-mile range cruise missile and is likely to be installed on the country's largest destroyer–the Type 055.
According to observers, Beijing's new line of sea-based systems were designed with the intention of breaching "first island chain," an area that the Chinese military wants to secure and disable from American bases, aircraft and aircraft-carrier groups.
"China's sea-based anti-missile system aims to defend both its territory and overseas interests, because sea-based defense systems will be set up wherever its warships can go," Song Zhongping, a military commentator on Phoenix Television, told the Post. "The first area it will target is the Asia-Pacific region and the Indian Ocean to protect its overseas interests."
"China's midcourse anti-missile system is powerful enough to shoot down missiles from North Korea and India, though it's not clear whether it could intercept an ICBM from the US if they start firing at each other," military analyst Zhou Chenming added.
"The US...owns 6,800 nuclear warheads, while China has just a few hundred–that's why Beijing needs to develop anti-missile systems for defense."