Why Is China Building a Military Base in Pakistan, America's Newest Enemy?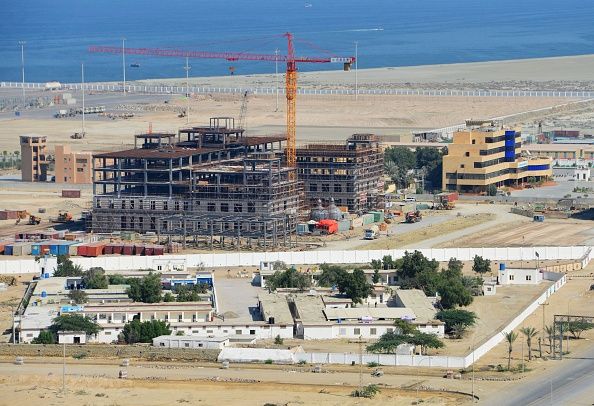 As the Trump administration announced plans this week to cut all security funding to Pakistan, Beijing revealed it would build an offshore naval base near a strategic Pakistani port.
The naval base will be located in Gwadar Port, in the Pakistani province of Balochistan. Chinese military officials told the South China Morning Post that the new base was necessary because the current port, which caters mostly to merchant ships, is unable to supply the services and logistical support Chinese warships need. The project would mark China's second foreign military base in the world, after a recent expansion in Africa.
Related: Will Trump endanger U.S. soldiers by cutting Pakistan funding?
The announcement comes as regional experts warn that China is replacing the U.S. as Pakistan's most important security partner and is using Pakistan to gain additional access to the Indian Ocean. China's increased investments in Pakistan, combined with President Donald Trump's recent decision to cut all funding to the country, is driving Pakistan into Beijing's arms, experts warned.
"Chinese investment in Pakistan is expected to reach over $46 billion by 2030 with the creation of a [China-Pakistan Economic Corridor] connecting Balochistan's Gwadar Port on the Arabian Sea with Kashgar, in Western China," Harrison Akins, a researcher at the Howard Baker Center who focuses on Pakistan and China, told Newsweek.
"Trump will soon find that his ability to unilaterally exert pressure to promote U.S. policy and security abroad is severely limited, as Pakistan has increasingly relied upon China for economic and military assistance," Akins added.
The Trump administration announced on Thursday it would cut all security aid to Pakistan because the country has failed to address the presence of terrorist networks operating within its borders.
"This does little to promote U.S. interests and security and may actively hurt them, as we have lost a key ally in the region," Akins told Newsweek.
Trump administration officials, however, say that China and the U.S. share common interests in Pakistan, especially when it comes to security and counter-terrorism.
"China shares some of the concerns with the U.S. The U.S. is working with other regional players, and it's also not in China's interest in having sanctuary for terrorists in Pakistan," a senior administration official told Newsweek.
"What we have seen is an interest from Pakistan in having a relationship with both the U.S. and China," the official said.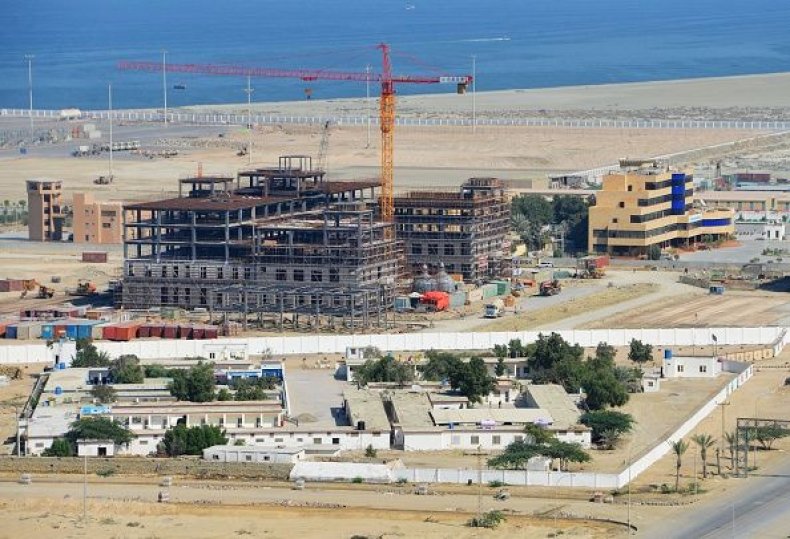 Gwadar Port plays an important role in the China-Pakistan Economic Corridor, which is a major component of Chinese President Xi Jinping's expansive "One Belt One Road" economic initiative. The corridor includes an infrastructure project worth billions of dollars that aims to link China with economic initiatives in Africa and Europe.
Chinese ships patrolling the Indian Ocean must obtain supplies that are currently unavailable in Pakistan, and the construction of a naval base and new rail lines in Balochistan would meet those needs.
"The sparsely populated province of Balochistan, on the border with Iran and Afghanistan, has now taken center stage in China's growing relationship with Pakistan and the development of the China-Pakistan Economic Corridor, linking China's western city of Kashgar with Balochistan's Gwadar Port, nestled 3,000 kilometers away on the Arabian Sea," notes a September 2017 report from the Howard Baker Center, a nonpartisan public policy center, located on the campus of the University of Tennessee, Knoxville.
China is also reportedly building a military base in Pakistan's Jiwani peninsula, which is near Gwadar and close to the border with Iran. The construction of a base would require local residents be displaced to make room for a security zone.
China opened its first offshore naval base last year in Djibouti, a small French- and Arabic-speaking country on the Horn of Africa.