China Builds Nuclear Bunkers on North Korean Border, Bulks Up Troops on Indian Front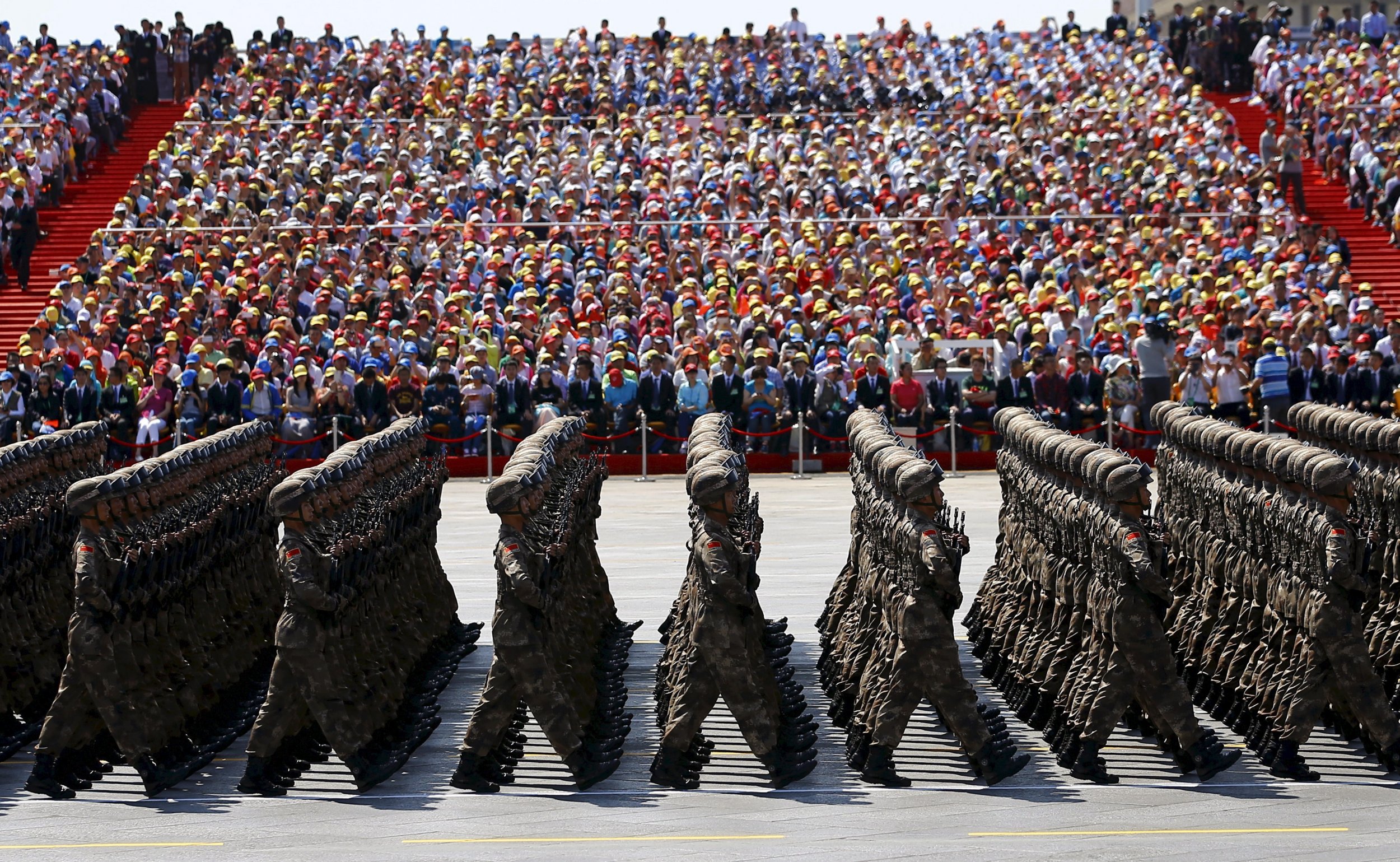 China continues to strengthen security at its border with North Korea in the northeast while also promising increased military deployment and training along the frontier with India, following an ongoing border dispute.
On the North Korean front, Beijing has recently implemented a series of measures in case of "a potential crisis across their border, including the possibility of a U.S. military strike."
These include building bunkers for civilians against nuclear or chemical attacks, 24-hour aerial drone surveillance and the establishment of a new border defense brigade, according to a Wall Street Journal report, published Monday, citing U.S. and Chinese experts familiar with the plans.
China shares an 800-mile border with North Korea, which it has been strengthening since its neighbor first launched a missile test in 2006. China, whose People's Liberation Army is the world's largest, built a fence along parts of the border and increases the number of troops deployed in the border region at times of particular North Korean activity.
Border worries for China don't end with North Korea. Tensions with India, whose border with China is 2,175 miles long and plagued by a history of disputes, have been simmering over the construction of a road in the Donglang region, known as Doklam in India.
Last week, China held live-fire drills in the border area and announced on Monday it will step up troops' deployment and military drills. "The Chinese border troops have taken initial countermeasures at the site and will step up targeted deployment and training," said Wu Qian, spokesperson for the Ministry of National Defense, at a press conference Monday.
India opposes the project, due to the road's proximity to a thin strip of land known as the Siliguri Corridor or "chicken's neck," a strategic point of connection between New Delhi and the northeastern Indian states.
China claims the road construction is in line with its "indisputable sovereignty" over the area, while Bhutan claims it violates former agreements with Beijing about maintaining the status quo in the unmarked border between the two countries. The standoff began in June, when China considered the presence of Indian troops obstructing the work on the road as an illegal crossing into Chinese territory.
India said it acted along with the Bhutanese government, as the road construction would change the status quo with "serious security implications" for India.
The article was updated on July 26, 2017 to reflect more accurately the state of the border dispute and the location of the road construction.