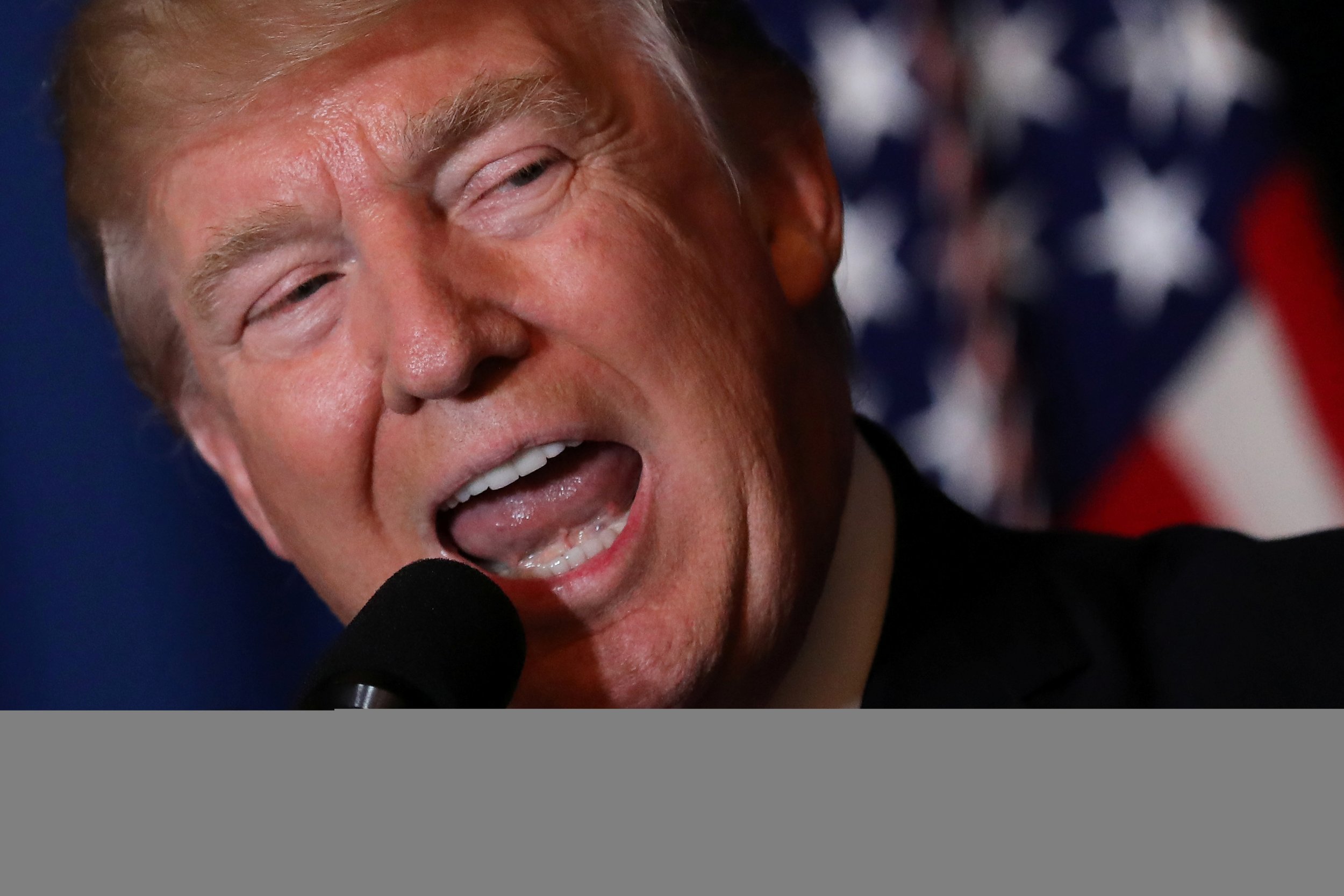 As President Donald Trump and Xi Jinping were served dessert—chocolate cake with chocolate sauce and ice cream—and were making polite conversation over a glass of 2014 Chalk Hill Chardonnay, 59 American Tomahawk missiles were heading to Syria.
An hour later, as Xi's motorcade pulled away from Mar-a-Lago and headed off into the balmy Florida evening towards his seafront hotel, Trump announced that he ordered airstrikes on Syria in a brief, televised address.
A particularly uncomfortable day of meetings between Xi and Trump could result. Just hours earlier Trump announced that he and Xi had a "very very good relationship."
Syria considers China to be a "real friend that can be relied upon", according to its leader Bashar al-Assad, who described the China-Syria relationship in glowing terms during an appearance on Phoenix Television.
China has encouraged a calm response toward the airstrikes. A spokesperson from the foreign ministry, Hua Chunying, said: "What is urgent now is to avoid further deterioration of the situation. We oppose use of chemical weapons by any country, organisation or individual in any circumstance, for any purpose."
According to Bonnie Glaser, a foreign policy expert, the timing of the strikes was not accidental.
"The fact that he did this while Xi Jinping is in Mar-a-Lago is quite telling," Glaser told the Guardian. "None of this is planned, in my view. But I do think it necessarily sends a signal to Xi Jinping that this is a president that means business.
"That he is not going to sit around and spend an enormous amount of time weighing through things. He is just going act very decisively … I think they will view him with respect," she added.
During the dinner, Trump praised Xi and his wife. "It is a great honour to have the president of China and his incredibly talented wife – a great, great celebrity in China and a great singer … in the United States."