China Claims U.S. Military Plane 'Illegally' Entered Chinese Air Defense Zone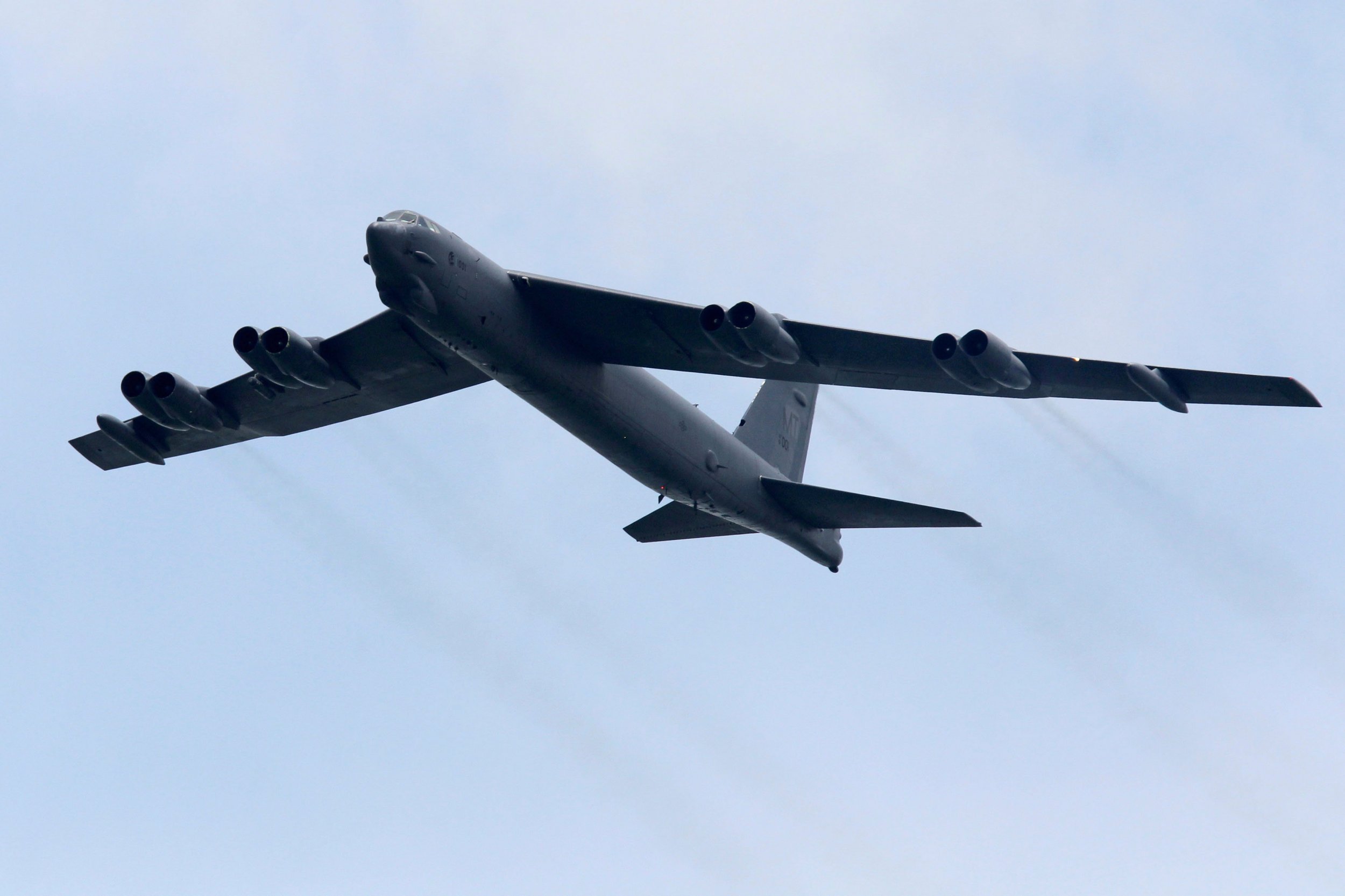 China warned the United States Thursday that a bomber aircraft illegally flew in Chinese airspace in the East China Sea. The pilots and the Pentagon rejected China's message, insisting that they were conducting routine operations in international airspace.
The U.S. Air Force B-1B Lancer aircraft had entered the controversial Chinese Air Defense Identification Zone (ADIZ), which covers disputed waters between Japan and South Korea, and was not recognized by the U.S. and Japan when it was declared by China in November 2013. At the time, then-Secretary of State John Kerry said that it was an "escalatory action," which "will only increase tensions in the region and create risks of an incident."
The pilots Thursday responded to the call from Chinese air traffic controllers by saying they had not deviated from their original flight path, U.S. Pacific Air Forces spokesman Maj. Phil Ventura told CNN. Ventura added that the U.S. had not changed its position on the status of the air defense zone.
"Pacific Air Forces ... did not recognize the Chinese Air Defense Identification Zone (ADIZ) when it was announced in November of 2013, and does not recognize it today," he said. "The ADIZ has not changed our operations."
China did not comment publicly Friday on the specific case, but a foreign ministry spokesman urged the U.S. and other countries to respect its declared airspace.
"Generally speaking, I hope that in this region all countries' actions consider the security concerns of relevant countries and be beneficial for mutual trust, peace and stability between countries," Hua Chunying told a daily news briefing, according to Reuters. "The United States has its own ADIZs. I think if this matter is true, they should respect China's relevant ADIZ rights."
Tensions have long flared between China and Japan in the region over the disputed Senkaku Islands, which China calls the Diaoyu Islands. After U.S. Defense Secretary Jim Mattis reaffirmed the United States' commitment to defending Japan and the islands last month, three Chinese Coast Guard ships entered waters near the islands.
The U.S. Air Force had deployed the strategic bomber Tuesday as a show of force following recent North Korean missile tests, Reuters reported.
China Claims U.S. Military Plane 'Illegally' Entered Chinese Air Defense Zone | World