China Close to Completion of 10,000-Foot Runway in Disputed South China Sea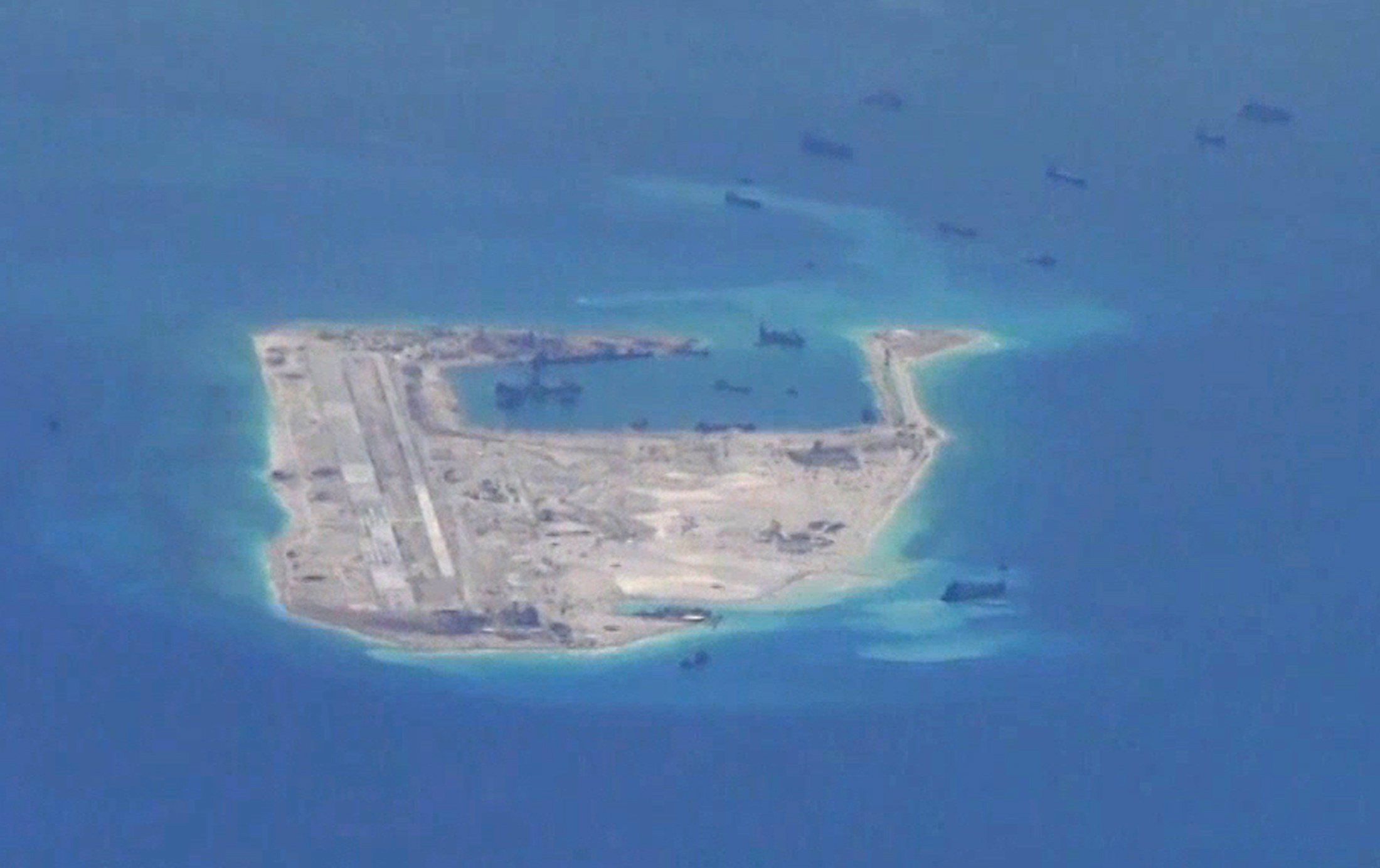 China has nearly completed the construction of an airstrip on one of its artificial islands in the hotly disputed South China Sea, according to new satellite photos released by Asia Maritime Transparency Initiative (AMTI), part of the U.S.-based Center for Strategic and International Studies (CSIS).
The island is one of a number of artificial land masses created in the sea's Spratly archipelago by dredging up rock and sand from the seafloor and building the material onto already existing reefs, the BBC reports. The Spratly archipelago contains more than 100 small islands or reefs, and its ownership, wholly claimed by China, is disputed by several other countries including Vietnam, Taiwan and the Philippines.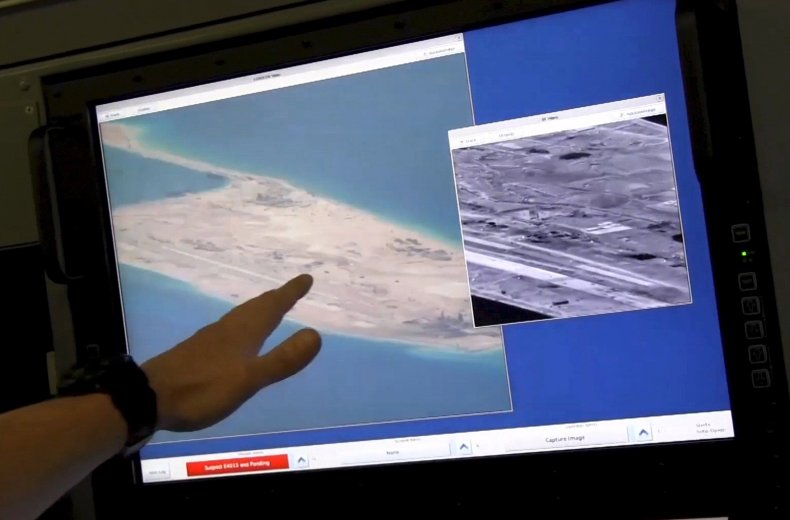 The photos show a 10,000-foot-long runway on the Spratly's Fiery Cross Reef. In May, a U.S. military commander told Reuters the airstrip could be ready to use by the end of the year, although the photos, taken June 28, suggest it could be operational sooner. The airstrip is long and large enough to handle most Chinese military aircraft, The Guardian reports.
"China continues to pave and mark the airstrip, and an apron and taxiway have been added adjacent to the runway," according to the AMTI. China also appears to have filled in a small lake that used to be in the center of the island, and personnel have been seen walking around the island, according to the group. Two helipads, up to 10 satellite communications antennas and a possible radar tower are also visible on the island, which is about 1.06 square miles.
Land reclamation projects and land ownership disputes in the South China Sea have been a source of tension between China and the United States, with China accusing the U.S. of "stoking tensions" in the region, according to Reuters. On Friday, Deputy Secretary of State Antony Blinken compared China's movement in the region to Russian aggression in Ukraine. "In both eastern Ukraine and the South China Sea, we're witnessing efforts to unilaterally and coercively change the status quo, transgressions that the United States and our allies stand united against," Blinken said in a speech at the Center for a New American Security.
The upcoming typhoon season could curb China's rapid construction plans in the South China Sea, Bonnie Glaser, senior adviser for Asia at the CSIS, said in a statement. She expects construction to continue later in the year. However, building will likely be halted as Chinese President Xi Jinping prepares to visit Washington in September, with "the Chinese...attaching priority to having a successful summit," according to Glaser.
Satellite images also show China has added a small port with two loading stations as part of construction on the Johnson South Reef, also in the Spratly archipelago. Two helipads and up to three satellite communications antennas have been added.