Trump Administration Slaps 24 Chinese Companies With New Trade Restrictions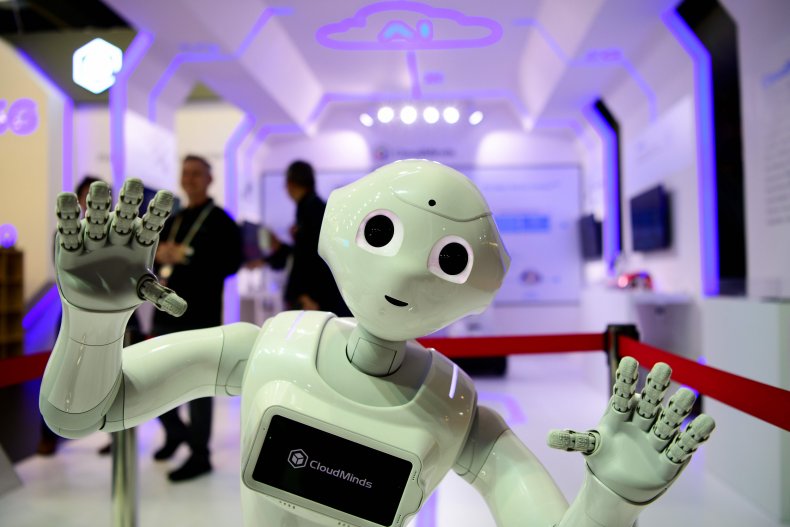 The U.S. Department of Commerce Friday afternoon escalated the Trump administration's trade dispute with China, walling off exports to two dozen mainly Chinese entities it believes act as procurers for the country's military.
Commerce Secretary Wilbur Ross said in a statement that the impending move will "demonstrate our commitment to preventing the use of U.S. commodities and technologies in activities that undermine our interests."
The Commerce Department announced it plans to act against 24 business entities based in China, Hong Kong or the Cayman Islands—a haven for tax avoidance—that represent a "significant risk" of supporting Chinese military supply chains.
The companies include various technology and research firms, such as CloudMinds, based in Beijing, which operates cloud-enabled robotic systems, and Qihoo 360, also in Beijing, which develops antivirus software.
A spokesperson for the Chinese embassy in Washington, D.C., did not return a request for comment from Newsweek.
The department will add the companies to its Entity List, a section of the federal body of regulations outlining which foreign entities are prohibited from being sold American goods or technologies without the issuance of a special license to the exporter.
The regulations specify key products that the Department of Commerce controls under this licensing regime that could implicate national security, foreign policy or nonproliferation concerns. They place a substantial focus on so-called "dual use" items which may be sold for civilian use but could have military applications as well.
This is the second move from the Department of Commerce in the past week to clamp down on U.S. exports to China, further rattling a trade standoff between the two countries that had been subsumed by the coronavirus pandemic.
Last Friday, the department announced a new rule seeking to restrict the ability of Huawei—China's crown jewel telecommunications company—to access critical inputs. The action was prompted by what Ross described as an evasion of earlier restrictions when the company was added to the Entity List in May 2019.
According to Ross, Huawei had attempted to sidestep the designation by in-sourcing more of its manufacturing process. The rule, which will take effect in September, moves to limit this by preventing foreign plants enabled by U.S. technology from producing chips designed by Huawei without a license.
However, the presumption is that the license would be denied.
In response to that announcement, the state-run Global Times cited a source close to the Chinese government as threatening "countermeasures" against prominent U.S. corporations such as Apple and Boeing.
"China will launch rounds of endless investigations on those firms, just like swords hanging over their head," one "insider" told the outlet. "It will dampen investors' confidence and squeeze their income in the Chinese market."